Team Profile
Full name

Paris Saint-Germain Football Club

Nickname(s)

PSG

Foundation Year

1970

County

France

City/Town

Camp Nou

Parc des Princes
PSG: History, Players, and Trophies
PSG History and Highlights
Today, Paris Saint-Germain, or just PSG, is one of the more reputable French football clubs. But it wasn't until the Qatari state bought the club of the capital in 2011 that PSG started to assert itself as one of Europe's elites. And while the Champions League still eludes them, they still tower over their competition in the French Ligue 1.
Late arrival
Even though football was popular in France, the country's capital still lacked a prestigious team for much of the 20th century. So in 1970, a group of French businessmen came together to rectify this gap in the market, giving birth to PSG — a relatively young club by European premier football standards.
Money, Money, Money
Just as they are now, the team's backing made them eye-catchingly moneyed amongst a group of poorer sides. This meant their inaugural season in France's second division was something of a breeze, helped out by marquee signings such as Jean Djorkaeff, who captained France's national side. Their title win that season saw them directly promoted to the top division.
Early turmoil
Despite the promising start, the club soon found itself in a tumultuous situation as financial pressure piled on top of tensions between club presidents and the city council. This ordeal resulted in the team splitting in two and Paris Saint-Germain being administratively relegated to Division 3.
But their rejuvenation didn't take long to start and began when French-Belgian fashion designer Daniel Hechter came in as chairman. As well as financial assistance, he also contributed by designing the team's classic kit.
Return to Pro Football
The side was back in professional football and France's top division by 1974, where it has been a permanent member ever since. Unfortunately, Paris FC, the other side to come out of the split, was relegated to Division 2 at the same time PSG came up.
Finding their feet
Over the years, Paris Saint-Germain gradually cemented its safety in the top flight, along with its position in the top half of the table. And while no silverware arrived initially, they consistently caught fans' eyes with impressive cup runs, eventually culminating in a 1982 French Cup title.
The domestic cup win earned the club an automatic qualification in Europe. Moreover, their knockout prowess seemingly carried over as the team defied expectations by reaching the European Cup Winners' Cup final in the following season.
French Champions
In 1986, The club was crowned champions of France for the first time when they impressively completed the Division One year after having spent all season, bar the first two weeks, atop the league table.
Golden years
Things continued to improve, and throughout the 1990s, they established itself as one of the elite teams in France and Europe. By the end of the decade, the club had accumulated 8 pieces of major silverware.
A series of tightly contested title races with Marseilles also saw a rivalry bloom that continues to this day.
It couldn't last forever, though, and seemingly unshakeable mismanagement coupled with Lyon's rise meant PSG faded out of the spotlight throughout the 2000s.
Qatar come calling
The club's fall from grace ended in 2011 when an arm of the Qatari state bought the club, instantly making them one of the world's richest football clubs. They have since dominated French football with a slew of world-class players, although fans still await the club's first Champions League trophy to cement their place among Europe's elite.
Paris Saint-Germain Trivia
PSG's massive success since the Qatari takeover means it is now the most successful team in French football history.
Real Madrid, another highly-successful club based in a European capital, provided the blueprint for the creation of PSG.
Read Full Bio
Collapse Bio
bwin - Up to €120 free.
Ready to join one of the world's largest online betting companies? Let's get started!
One of the world's largest sports betting and gaming groups with a proven track record.
Register!
We earn a commission if you make a purchase, at no additional cost to you.

EUslot Online Casino
EUslot is an excellent choice if you want to try something new and innovative. Our casino brand is having everything you need in order to be a successful player.
Join now to get the best Status and accumulate Complimentary Points, which can be exchanged for real money
Join Now!
We earn a commission if you make a purchase, at no additional cost to you.

Trade with Confidence
AutoTrade Cryptos with ZuluTrade!
Cryptocurrency trading becomes social. Join a rapidly growing market by following experienced CryptoTraders from all over the world. ZuluTrade offers you the opportunity to AutoTrade the most sought-after cryptocurrencies on the market.
Trade Now!
We earn a commission if you make a purchase, at no cost to you.

Earn interest on crypto with Gemini Earn®.
Put your crypto to work. With Gemini Earn, you can receive up to 8.05% APY on your cryptocurrency, including stablecoins. Why choose Gemini? Gemini is one of the safest cryptocurrency exchanges where you can buy, sell, store, and earn interest on bitcoin and other cryptocurrencies.
Get Started!
We earn a commission if you make a purchase, at no cost to you.

IQ Option Affiliate Program
Our innovative platform provides you with the highest profit. You can focus on traffic, we will do the rest.
You can earn up to 50% Revenue Share, and receive instant CPA payment for each active user.
Join now!
We earn a commission if you make a purchase, at no additional cost to you.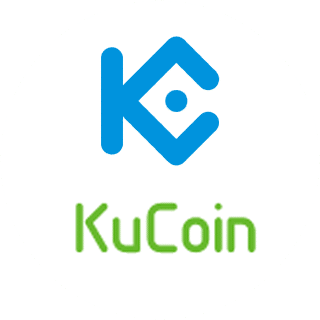 KuCoin - Crypto Exchange
KuCoin is a secure cryptocurrency exchange that makes it easier to buy, sell, and store cryptocurrencies like BTC, ETH, KCS, SHIB, DOGE, Gari etc.
Sign Up to KuCoin and start trading cryptocurrencies.
Sign up!
We earn a commission if you make a purchase, at no additional cost to you.