Player Profile
Full name

Position

Full-back

Nationality

Spain

Born

36

Height

184

Weight

81
Sergio Ramos: Updated Player History, Team Transfers, and Trophies
Sergio Ramos Qatar 2022 Predictions and History
2022 Qatar World Cup Round of 16
Spain National Football made it to the Round of 16! CXSports brings you Morocco vs Spain. Place your Bets! 
A leader who captained one of the greatest Real Madrid sides in history and has stood firm at the heart of the Spanish team's defense for almost 20 years, Sergio Ramos has impacted the game like few other defenders. Will it be enough to push Spain to the 2022 Qatar World Cup Final?
His accolades are only outranked by the trophies he has won with the legendary teams he has played for.
Want to see how Sergio Ramos does with the Spain National Football Team in the Qatar 2022 World Cup? Click the links below to bet on your favourite World Cup matches!
Wednesday November 23 –  Spain vs Costa Rica (Al Thumama Stadium, Al Khor; kick-off 5pm).
Sunday November 27 –  Spain vs Germany (Al Bayt Stadium, Al Khor; kick-off 8pm).
Thursday December 1 –  Japan vs Spain (Khalifa International Stadium, Al Rayyan; kick-off 8pm).
Player History
Starting at Sevilla
Sergio Ramos was born in Sevilla, where his footballing career began. He initially played predominantly at right back, his breakout season coming in 2004-05 when the team finished sixth and qualified for next season's UEFA cup.
An Early Opportunity
That one season was enough to convince some of the biggest clubs in the world that Ramos was destined to be the next big thing. Real Madrid came swooping in with a record €27 million bid to, making him a rare domestic transfer at a time of seemingly endless international galacticos.
As Ramos' development continued at Real Madrid, he was slowly pushed back to right back after first stating himself as a central defender. However, one thing that did stick throughout was his knack for scoring goals, hitting the back of the net more than 20 times in total in his first four seasons in Madrid.
By 2009 Ramos had become an essential team member, returning to center back and developing into one of the dressing room's leaders.
However, while his impressive goal record continued, so did his poor disciplinary one. In 2013 he broke the club record for red cards when he got his 18th in a draw against Osasuna.
Captain of the Champions
In 2015 Real Madrid legend Iker Casillas left the club to join Porto, meaning the captain's armband was vacated. Ramos took on the responsibility and stepped up its game for Madrid. Ramos's performance in the 2016 Champions League final saw him become only the fifth player to score in two Champions League finals (despite being a defender) and pick up the man of the match award after they beat Atletico Madrid on penalties.
Real Madrid continued to dominate the competition like no other modern team in history for the next few years, and Ramos wouldn't find out what it was like to end the season without lifting the champions league for four years.
Paris Beckons
In the 2020-21 season, injuries started to disrupt Ramos as his years of playing time began to catch up with him. However, he still managed to score his 100th goal around Madrid and be a key player while on the pitch.
In the summer of 2021, he moved to Paris St Germain on a free transfer, where he hopes to win more prestigious trophies.
Alongside his stellar club career has been arguably an even more stellar international career. The period in which Spain won the 2008 Euros, the 2010 World Cup, and then the 2012 Euros saw Ramos a crucial role even as his game was still developing. Although he is already one at all with his country, he'll be hoping he can again make an impact at the 2022 Qatar World Cup.
Sergio Ramos Trivia
Amazingly, Sergio Ramos is the Spanish national team's eighth-highest goalscorer of all time. His lethal ability from set pieces has seen him equalize the legendary forward Alfredo di Stefano's tally.
Despite his reputation for captaining the Real Madrid side that dominated the Champions League from 2015, Sergio Ramos didn't win a Champions League quarter-final tie until he turned 25.
Read Full Bio
Collapse Bio
bwin - Up to €120 free.
Ready to join one of the world's largest online betting companies? Let's get started!
One of the world's largest sports betting and gaming groups with a proven track record.
Register!
We earn a commission if you make a purchase, at no additional cost to you.

EUslot Online Casino
EUslot is an excellent choice if you want to try something new and innovative. Our casino brand is having everything you need in order to be a successful player.
Join now to get the best Status and accumulate Complimentary Points, which can be exchanged for real money
Join Now!
We earn a commission if you make a purchase, at no additional cost to you.

Trade with Confidence
AutoTrade Cryptos with ZuluTrade!
Cryptocurrency trading becomes social. Join a rapidly growing market by following experienced CryptoTraders from all over the world. ZuluTrade offers you the opportunity to AutoTrade the most sought-after cryptocurrencies on the market.
Trade Now!
We earn a commission if you make a purchase, at no cost to you.

Earn interest on crypto with Gemini Earn®.
Put your crypto to work. With Gemini Earn, you can receive up to 8.05% APY on your cryptocurrency, including stablecoins. Why choose Gemini? Gemini is one of the safest cryptocurrency exchanges where you can buy, sell, store, and earn interest on bitcoin and other cryptocurrencies.
Get Started!
We earn a commission if you make a purchase, at no cost to you.

IQ Option Affiliate Program
Our innovative platform provides you with the highest profit. You can focus on traffic, we will do the rest.
You can earn up to 50% Revenue Share, and receive instant CPA payment for each active user.
Join now!
We earn a commission if you make a purchase, at no additional cost to you.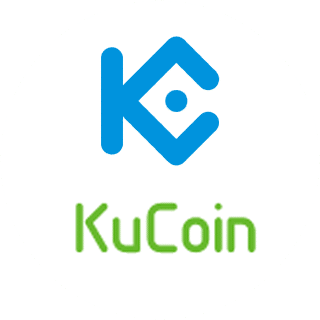 KuCoin - Crypto Exchange
KuCoin is a secure cryptocurrency exchange that makes it easier to buy, sell, and store cryptocurrencies like BTC, ETH, KCS, SHIB, DOGE, Gari etc.
Sign Up to KuCoin and start trading cryptocurrencies.
Sign up!
We earn a commission if you make a purchase, at no additional cost to you.