Player Profile
Full name

Position

Full-back

Nationality

France

Born

23

Height

178

Weight

73
Kylian Mbappe: Updated History, Team Transfers, and Trophies
Kylian Mbappe History and Highlights
Suddenly an unignorable name after his performances for France at the 2018 World Cup, Mbappe has proven that he can perform at the top level week in, week out. Despite his young age, he is already regarded as one of the best players in the world.
Qatar 2022 World Cup Finals
Kylian Mbappe and France are in the Finals! They managed to beat Morocco 2-0 and made it through for the second year in a row. Read our prediction for the Argentina vs France.
Qatar World Cup Quarterfinals
The France National Football team beat Poland, and managed to make it to the Quarterfinals! Read our prediction for the France vs England Match.
2022 Qatar World Cup Round of 16
The France National Football team made it to the Round of 16! CXSports brings you France vs Poland. Place your Bets! 
2022 Qatar Group Stage
Want to see how Kylian Mbappe will perform with the France National Football Team in the Qatar 2022 World Cup? Click the links below to bet on your favourite World Cup matches!
Tuesday November 22 –  France vs Australia (Al Janoub Stadium, Al Wakrah; kick-off 8pm).
Friday November 25 –  France vs Denmark (Stadium 974, Doha; kick-off 5pm).
Wednesday November 30 –  Tunisia vs France (Education City Stadium, Al Rayyan; kick-off 4pm).
Life in Paris
Mbappe was born and grew up in Paris, whose team is not quite the global brand they are now. As such, when he first got into football, he supported Real Madrid and had many family friends who were AC Milan friends.
Youth Football
His development would begin with AS Bondy, who was coached by Mbappe's father. It was just nepotism that got his foot in the door, though, and other coaches at the club praised him profusely.
As he approached his teen years, he received offers from some of the world's biggest clubs to join their academies, including Real Madrid and Chelsea.
He decided to stick closer to home for the meantime, though, and elected to join Monaco.
Becoming Pro
In the 2015-16 season, Kylian Mbappe started breaking into the Monaco first team, breaking Thierry Henry's record to become the club's youngest-ever player. In 2016 he scored his first hat trick for the club while still only 17 years old.
In Mbappe's last season at the club, the side won League 1, and the young forward had found the back of the net 26 times in all competitions. However, they couldn't hold onto their prodigy any longer.
Paris Saint-Germain
Many clubs were clamoring for Mbappe's signature. Real Madrid felt confident that, as the most magnetic club in the world and Mbappe's boyhood team, they would lure him to Spain. However, with fierce competition for forward places at a Real Madrid fronted by Ronaldo, Bale, and Benzema, Mbappe was convinced to give PSG a chance.
In his first season, he lived up to expectations, starting regularly and holding his own next to Neymar in PSG's front line.
It was in the 2018-19 season when he really took things to the elite level, finishing the season as Ligue 1 Player of the Year and top scorer. He would be top scorer for the following 2 seasons also.
Madrid rejected
As his contract at PSG started to near its end, many thought Kylian Mbappe would finally make the move to Madrid that he'd been dreaming of since he was a child. However, at the end of the 2021-22 season, it was announced that PSG had offered him an unprecedented contract.
Upon hearing that his club had missed out on their man, Real Madrid President Florentino Perez publicly decried the financial pull in Paris, seemingly unaware of his own club's decades-long position as the Galactico buyers and Barcelona's unsustainable spending.
Mbappe has started the 2022-23 season in his usual great form for PSG. French fans have seen that he performs just as well for his country, with his 2018 World Cup performances as a teenager going down in history. In 2022 they expect nothing less than greatness once again.
Kylian Mbappe Fast Facts
When he moved to PSG, Mbappe became the world's most expensive teenager in the history of football and the second most expensive player behind teammate Neymar.
He is only the second teenager to ever score in a World Cup after Brazilian striker Pele. Not bad footsteps to follow.
Read Full Bio
Collapse Bio
bwin - Up to €120 free.
Ready to join one of the world's largest online betting companies? Let's get started!
One of the world's largest sports betting and gaming groups with a proven track record.
Register!
We earn a commission if you make a purchase, at no additional cost to you.

EUslot Online Casino
EUslot is an excellent choice if you want to try something new and innovative. Our casino brand is having everything you need in order to be a successful player.
Join now to get the best Status and accumulate Complimentary Points, which can be exchanged for real money
Join Now!
We earn a commission if you make a purchase, at no additional cost to you.

Trade with Confidence
AutoTrade Cryptos with ZuluTrade!
Cryptocurrency trading becomes social. Join a rapidly growing market by following experienced CryptoTraders from all over the world. ZuluTrade offers you the opportunity to AutoTrade the most sought-after cryptocurrencies on the market.
Trade Now!
We earn a commission if you make a purchase, at no cost to you.

Earn interest on crypto with Gemini Earn®.
Put your crypto to work. With Gemini Earn, you can receive up to 8.05% APY on your cryptocurrency, including stablecoins. Why choose Gemini? Gemini is one of the safest cryptocurrency exchanges where you can buy, sell, store, and earn interest on bitcoin and other cryptocurrencies.
Get Started!
We earn a commission if you make a purchase, at no cost to you.

IQ Option Affiliate Program
Our innovative platform provides you with the highest profit. You can focus on traffic, we will do the rest.
You can earn up to 50% Revenue Share, and receive instant CPA payment for each active user.
Join now!
We earn a commission if you make a purchase, at no additional cost to you.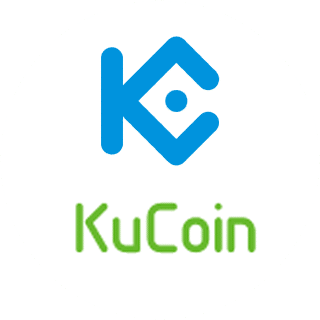 KuCoin - Crypto Exchange
KuCoin is a secure cryptocurrency exchange that makes it easier to buy, sell, and store cryptocurrencies like BTC, ETH, KCS, SHIB, DOGE, Gari etc.
Sign Up to KuCoin and start trading cryptocurrencies.
Sign up!
We earn a commission if you make a purchase, at no additional cost to you.