Ligue 1: History, Players, and Teams
Ligue 1 History and Highlights
The fact that it's been almost 30 years since a French team last won the Champions League might lead you to believe that the country's domestic football has fallen by the wayside. However, PSG's glittering dominance in modern days may soon trickle down to enrich the Ligue 1, the top division of one of the great footballing nations.
Going professional
The top football division in France was formed when the game officially went professional in 1932 to make sure that the game could keep up with the standard of European rivals.
Initially, the league was to include 20 teams. But while that decision was easy, it was not immediately clear who would make up the initial group.
Selecting Teams
To filter the possibilities down to 20 sides worthy of competing, the newly-formed league set a series of standards that any participating club must be able to meet.
Be able to finance itself through the revenue it generates.
Have a history of winning games.
Be able to recruit a minimum of eight professional players.
North/south divide
Some of the country's biggest clubs were fiercely opposed to the league's criteria, while others objected to the idea of going professional altogether. There was an especially large resistance in the country's north, where sides such as Metz, Fives, and Mulhouse were reluctant to accept the new league and the pressure to turn professional.
The more industrial, poorer parts of Northern France had greater ideas of communalism for their football clubs. However, revenue generation came more naturally in the more moneyed South, and the possibility of becoming a functional business was a more enticing prospect.
Finding a balance
Over the years, the north gradually got on board with the league's requirements. The initial format finished with an American-style playoff, where a final was played between the top teams of 2 groups of 10. And, as was initially planned, the inaugural season was indeed competed between 20 teams.
However, by 1933-34, the league cut the initial group of 20 to just 14 as it toyed with ideas of relegation and promotion between 2 divisions. But this format didn't last long, and from the 2nd World War to the modern day, Ligue 1 has fluctuated between 18 and 20 teams.
On the attack
Starting in the 1970s, a concerted effort was made to encourage attacking football. The clearest attempt to bring the most out of each team's offense was the introduction of the "bonus" rule, which gave a team an extra point if they scored three goals in a game, regardless of the result.
This bonus rule only lasted until 1976, but the introduction of the Attacking Play Table in 2006 – which gave monetary prizes to high scorers – is a continuation of the attempt to facilitate open games.
Eras of dominance
Starting in the late 1990s, Ligue 1's reputation began to drop as clubs performed poorly on the continental stage, even as the national side won major trophies.
Lyon capitalized on the weakness in the 2000s with a Moneyball approach. This approach saw them assemble a talented, affordable squad that dominated the league for almost a decade.
The French football landscape then saw one of its more drastic changes in 2011, when an arm of the Qatari state purchased PSG. The club soon started acquiring some of the world's best players and has since set a new standard for French club football.
Ligue 1 Trivia
There are plans to again reduce the league to 18 teams in the 2023-24 season.
PSG has now drawn level with Saint-Etienne as the two teams to win the most Ligue 1 titles, with each holding ten apiece.
Read Full Bio
Collapse Bio
bwin - Up to €120 free.
Ready to join one of the world's largest online betting companies? Let's get started!
One of the world's largest sports betting and gaming groups with a proven track record.
Register!
We earn a commission if you make a purchase, at no additional cost to you.

EUslot Online Casino
EUslot is an excellent choice if you want to try something new and innovative. Our casino brand is having everything you need in order to be a successful player.
Join now to get the best Status and accumulate Complimentary Points, which can be exchanged for real money
Join Now!
We earn a commission if you make a purchase, at no additional cost to you.

Trade with Confidence
AutoTrade Cryptos with ZuluTrade!
Cryptocurrency trading becomes social. Join a rapidly growing market by following experienced CryptoTraders from all over the world. ZuluTrade offers you the opportunity to AutoTrade the most sought-after cryptocurrencies on the market.
Trade Now!
We earn a commission if you make a purchase, at no cost to you.

Earn interest on crypto with Gemini Earn®.
Put your crypto to work. With Gemini Earn, you can receive up to 8.05% APY on your cryptocurrency, including stablecoins. Why choose Gemini? Gemini is one of the safest cryptocurrency exchanges where you can buy, sell, store, and earn interest on bitcoin and other cryptocurrencies.
Get Started!
We earn a commission if you make a purchase, at no cost to you.

IQ Option Affiliate Program
Our innovative platform provides you with the highest profit. You can focus on traffic, we will do the rest.
You can earn up to 50% Revenue Share, and receive instant CPA payment for each active user.
Join now!
We earn a commission if you make a purchase, at no additional cost to you.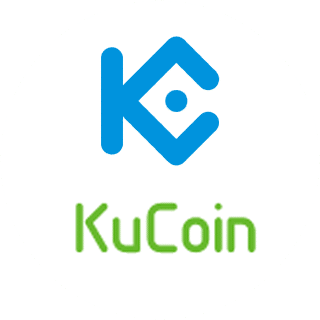 KuCoin - Crypto Exchange
KuCoin is a secure cryptocurrency exchange that makes it easier to buy, sell, and store cryptocurrencies like BTC, ETH, KCS, SHIB, DOGE, Gari etc.
Sign Up to KuCoin and start trading cryptocurrencies.
Sign up!
We earn a commission if you make a purchase, at no additional cost to you.