Player Profile
Full name

Position

Full-back

Nationality

Argentina

Born

35

Height

169

Weight

67
Lionel Messi: Player History, Teams, and Honors
Qatar 2022 World Cup Finals
Lionel Messi is in the finals with Argentina! They managed to beat Croatia 3-0 and made it through. Read our prediction for the Argentina vs France.
Qatar 2022 World Cup Semifinals
Argentina beat Netherlands in penalties, and managed to make it to the Semifinals! Read our prediction for the Croatia vs Argentina Match.
Quarterfinals
The Argentina National Football team beat Australia, and managed to make it to the Quarterfinals! Read our prediction for the Netherlands vs Argentina Match.
2022 Qatar World Cup Round of 16
Argentina National Football made it to the Round of 16! CXSports brings you Argentina vs Australia. Place your Bets! 
Lionel Messi History and Highlights
The most talented football player of all time, according to many, Lionel Messi spearheaded multiple iterations of star-studded Barcelona lineups and now dances his way through the defenses of Ligue 1 in France. Messi's international career with Argentina has also been nothing short of breathtaking.
Stunted Start
It was clear that Messi had talent as soon as he started playing football with his family in Argentina. He joined Argentinian titans Newell's Old Boys at just six years old. Even from that age, he was clearly a special player, being the star player of a famously talented generation that came through their academy, all born in 1987.
By the age of 10, though, it became clear that his physicality didn't match his technique as he was diagnosed with a growth hormone deficiency.
Unfortunately, funding the treatment Messi needed if he was ever to realize his potential was outside of his family's capability, and Argentinian teams couldn't bring themselves to pay.
Move to Europe
Barcelona eventually stepped up to the plate when Lionel Messi was 13, moving his family to Spain and agreeing to fund his treatment.
It soon became clear to the Catalan club that they had made the right choice. Despite his minutes for the youth team being restricted by being a foreign player of such young age, Messi quickly became the star of another glittering youth side that included Cesc Fabregas and Gerard Pique.
While those two moved to England to properly kick off their professional careers, Messi chose to stay and would rewrite the rules of Spanish football for the next decade.
Becoming the Greatest of All Time
Messi's attention through Barcelona's youth teams was unprecedented, debuting for five different levels of the youth teams in the 2003-04 season. He was only 16 years old when he made his first-team debut, and by 2005 he was a regular starter.
In 2009 Messi won his first Ballon d'Or and, under Pep Guardiola's tutelage, started evolving into a "false nine," a role that soon became a template for many top sides across Europe. Barcelona won the Champions League in that year and in 2011, marking a period that many consider to be the best club side in footballing history, and Messi was their focal point.
While Barcelona's success couldn't remain at that level forever – although they were still one of Europe's best sides – Messi's goalscoring exploits continued throughout the decade as he won award after award. This is how he cemented his place as one of the best players to step foot onto the pitch.
Sad Farewell
In 2021 Barcelona's financial problems started to catch up with them, and all of a sudden, Lionel Messi found himself being forced out of La Liga's strict financial rules. So, after much excitement, he ended up signing for Paris St Germain, where he leads one of the most talented strike forces in the world.
His first season in Paris was steady, but he has begun the 2022-23 season seemingly back to his material best. 2022 offers possibly his last opportunity to win the only major trophy missing from his cabinet, the elusive World Cup.
Lionel Messi Trivia
In the 2011-12 campaign, Messi scored an amazing 73 goals and provided 29 assists in all competitions, a tally that may never be matched.

Messi was only 24 when he broke Barcelona's goalscoring record. Cesar Rodriguez had held the title for 57 years.

Messi has the record for the fastest player to score a century of Champions League goals.

This year is Messi's last chance to win the 2022 Qatar World Cup Final. 
Read Full Bio
Collapse Bio
bwin - Up to €120 free.
Ready to join one of the world's largest online betting companies? Let's get started!
One of the world's largest sports betting and gaming groups with a proven track record.
Register!
We earn a commission if you make a purchase, at no additional cost to you.

EUslot Online Casino
EUslot is an excellent choice if you want to try something new and innovative. Our casino brand is having everything you need in order to be a successful player.
Join now to get the best Status and accumulate Complimentary Points, which can be exchanged for real money
Join Now!
We earn a commission if you make a purchase, at no additional cost to you.

Trade with Confidence
AutoTrade Cryptos with ZuluTrade!
Cryptocurrency trading becomes social. Join a rapidly growing market by following experienced CryptoTraders from all over the world. ZuluTrade offers you the opportunity to AutoTrade the most sought-after cryptocurrencies on the market.
Trade Now!
We earn a commission if you make a purchase, at no cost to you.

Earn interest on crypto with Gemini Earn®.
Put your crypto to work. With Gemini Earn, you can receive up to 8.05% APY on your cryptocurrency, including stablecoins. Why choose Gemini? Gemini is one of the safest cryptocurrency exchanges where you can buy, sell, store, and earn interest on bitcoin and other cryptocurrencies.
Get Started!
We earn a commission if you make a purchase, at no cost to you.

IQ Option Affiliate Program
Our innovative platform provides you with the highest profit. You can focus on traffic, we will do the rest.
You can earn up to 50% Revenue Share, and receive instant CPA payment for each active user.
Join now!
We earn a commission if you make a purchase, at no additional cost to you.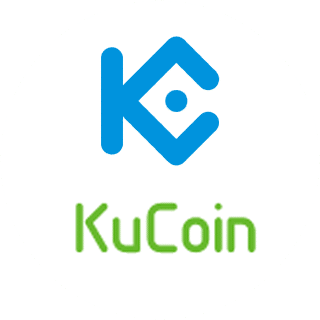 KuCoin - Crypto Exchange
KuCoin is a secure cryptocurrency exchange that makes it easier to buy, sell, and store cryptocurrencies like BTC, ETH, KCS, SHIB, DOGE, Gari etc.
Sign Up to KuCoin and start trading cryptocurrencies.
Sign up!
We earn a commission if you make a purchase, at no additional cost to you.