Team Profile
Full name

Futbol Club Barcelona

Nickname(s)

Barça

Foundation Year

1899

County

Spain

City/Town

Camp Nou

Camp Nou
FC Barcelona — A Brief Look at its Success in La Liga
FC Barcelona History and Highlights.
We have all heard about FC Barcelona at one time or another. After all, this club has developed a global reputation well beyond Spanish soccer after hosting players like Ronaldo Nazario and Lionel Messi.
But beyond a few of its top stars, FC Barcelona has a sporting level that's well out of the ordinary. Today we will tell you everything you should know about one of the champions of Europe and the world.
Club Honors
European Cup – 5

Club World Cup – 3

European Cup Winners' Cup – 4

Fairs Cup – 3

European Super Cup – 5

Latin Cup – 2

Pyrenees Cup – 4

League – 26

King's Cup – 31

Spanish Super Cup – 13

League Cup – 2

Mediterranean League – 1

Catalan League – 1

Catalan Championship – 23

Catalan Super Cup – 2

Catalan Cup – 8

Eva Duarte Cup – 3
History
Birth of FC Barcelona
Believe it or not, the birth of this masterful club was like that of any other. It was founded on November 29, 1899, by a group of 12 amateur players — three Swiss, two English, one German, and six Spaniards. Swiss Walter Wild would become the club's first president as the oldest member.
During its first decade, the club captured the sporting community's attention by winning two Spanish Cups and three Pyrenees Cups. It also attracted the general public's interest and grew to more than 3,000 members. It is worth mentioning that, at that time, it became one of the most popular teams in Catalonia.
Birth of the "Culés"
During its first decade, the club's fans became known as the "culés". The reason was a product of the team's small field that was jam-packed at each game. 
Due to the overcrowding, all you could see from the street were the fans' backsides hanging over the highest part of the stadium. With nothing but their butts visible, they earned the "Culés" name.
The Dream Team
A few decades later, in the 1990s, FC Barcelona was already very popular in Europe and the world. Under the leadership of Johan Cruyff at the time, the team made major achievements in every competition it entered. 
These achievements included four consecutive league titles between 1991 and 1994, three Spanish Super Cups, one European Cup Winners' Cup, one European Super Cup, and one King's Cup. The squad included names such as Guardiola, Koeman, Bakero, and Amor, among others.
With the departure of Laudrup to Real Madrid, Figo was signed to replace him. Even so, the club's sporting situation deteriorated, leading to Cruyff's dismissal at the end of the 1995-1996 season.
By that time, president Jose Luis Nuñez wanted to cleanse the squad of any trace of Cruyff. Unfortunately, this caused a social crisis at the club, which soon led to Nuñez's resignation. Gaspart then took over the club's presidency for a brief three-year period in which he failed to win any titles. 
His departure from the presidency opened up the presidency to Joan Laporta. During his term, he undertook a huge sporting, social and economic overhaul, including the signing of Ronaldinho, Eto'o, Deco, and Messi. The club then won the league championship in the 2004-2005 season with Rijkaard as coach, ending a 6-year streak without winning titles.
The Guardiola era
After Rijkaard's departure in 2008, Guardiola took over the FC Barcelona's management. The young coach made history by winning the treble in the 2008-2009 season (La Liga, the Cup, and the Champions League). This made them the first and only Spanish team to win the treble.
At the beginning of the next season, they consolidated and went down in soccer history by winning the Spanish Super Cup, the European Super Cup, and the Club World Cup. The season after, the "pep team" won its second consecutive league with 99 points — a record no other club has yet equaled.
Barca Today
During the last few years, the club has been going through financial difficulties, which has left it with certain limitations. One of the impediments, perhaps the biggest, was the impossibility of keeping its top idol, Lionel Messi. 
The departure of the Argentine star was due to a conflict between La Liga's financial fair-play and the club's economic situation. Even so, the team seems to be recovering financially, making a big bet on its sporting future with signings such as Robert Lewandowski.
However, with Xavi Hernandez coming on as head coach, the team is regaining its form, and the outlook for FC Barcelona looks pretty good.
Read Full Bio
Collapse Bio
bwin - Up to €120 free.
Ready to join one of the world's largest online betting companies? Let's get started!
One of the world's largest sports betting and gaming groups with a proven track record.
Register!
We earn a commission if you make a purchase, at no additional cost to you.
EUslot Online Casino
EUslot is an excellent choice if you want to try something new and innovative. Our casino brand is having everything you need in order to be a successful player.
Join now to get the best Status and accumulate Complimentary Points, which can be exchanged for real money
Join Now!
We earn a commission if you make a purchase, at no additional cost to you.
Trade with Confidence
AutoTrade Cryptos with ZuluTrade!
Cryptocurrency trading becomes social. Join a rapidly growing market by following experienced CryptoTraders from all over the world. ZuluTrade offers you the opportunity to AutoTrade the most sought-after cryptocurrencies on the market.
Trade Now!
We earn a commission if you make a purchase, at no cost to you.
Earn interest on crypto with Gemini Earn®.
Put your crypto to work. With Gemini Earn, you can receive up to 8.05% APY on your cryptocurrency, including stablecoins. Why choose Gemini? Gemini is one of the safest cryptocurrency exchanges where you can buy, sell, store, and earn interest on bitcoin and other cryptocurrencies.
Get Started!
We earn a commission if you make a purchase, at no cost to you.
IQ Option Affiliate Program
Our innovative platform provides you with the highest profit. You can focus on traffic, we will do the rest.
You can earn up to 50% Revenue Share, and receive instant CPA payment for each active user.
Join now!
We earn a commission if you make a purchase, at no additional cost to you.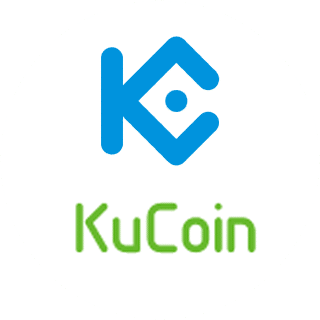 KuCoin - Crypto Exchange
KuCoin is a secure cryptocurrency exchange that makes it easier to buy, sell, and store cryptocurrencies like BTC, ETH, KCS, SHIB, DOGE, Gari etc.
Sign Up to KuCoin and start trading cryptocurrencies.
Sign up!
We earn a commission if you make a purchase, at no additional cost to you.