Team Profile
Full name

Club Atletico Osasuna

Nickname(s)

Osasuna

Foundation Year

1918

County

Spain

City/Town

Camp Nou

El Sadar Stadium
Club Atlético Osasuna | A Brief History of Navarra's Best Football Team
Club Atletico Osasuna's History
Club Atlético Osasuna is a professional soccer club based in Pamplona, Spain, which was born from a merger between the Sportiva Football Club and the New Club. It was founded as Club Osasuna because it means Strength and Vigor in Basque. It is currently competing for the title in LaLiga Santander.
Atlético Osasuna's Highlight Achievements
Although it has one of the smallest budgets in the league, it has achieved numerous milestones that make it stand out.
In the 1934-1935 season, they were promoted to the First Division.
During the 1985-1986 season, they made their first participation in the UEFA Cup.
In the 1999-2000 season, after their 2-1 victory against Recreativo de Huelva, they returned to the first division.
In December 2006, thanks to 4 consecutive victories and a great triumph in the UEFA Cup, they were named the best club in the world by the International Federation of Football History and Statistics.
In 2009, after beating Real Madrid C.F. in a great match that took place in Pamplona with a 2-1 victory, they managed to achieve their permanence in the first division.
A Brief Team History
The precise date of Club Atlético Osasuna's foundation is clouded by chronological inaccuracies that result from the lack of accurate historical studies. However, several sources agree that the club's constitution was made on October 24, 1920, and was named Club Osasuna.
Its official name is Club Atlético Osasuna, a denomination it adopted in 1926 and continues to this day.
While the team didn't achieve anything notable in its first few years, it laid the foundations for what would be a history full of triumphs and victories. A decade after its foundation, it was proclaimed regional champion of the Third Division in the 1931-1932 season, achieving access to the second national category.
Its first participation in the First Division National League Championship was in the 1934-1935 season, reaching the semifinals. Two seasons later, it lost its place in the top flight after a resounding relegation. However, its best performance in the tournament came during the 1990-1991 and 2005-2006 seasons, obtaining a fourth place in the national qualifiers in both seasons.
Currently, the club is ranked 14th in the Liga Santander historical ranking. It has been present in 39 seasons of the national championship. It has four victories as the champion of the second division and 37 appearances and has also been part of the third division, where it has won 7 championships. Its greatest victory was in the 2006-2007 season when it won with a 6-0 difference against Real Betis Balompié.
Osasuna's Stadium
Club Atlético Osasuna plays its home matches at the Sadar stadium. It was inaugurated in 1967 and named after the Sadar river, which has its bed nearby. This large stadium has a capacity of 23,576 spectators.
Team Mascot
The team's mascot is a character with a big head and a beret dressed in the team's uniform. Osasuna or "el rojillo" made his first appearance in 1999. He was in charge of entertaining the fans during halftime. But this character disappeared in 2002, and it was not until 2016 that the club renewed its mascot. "El Rojillo" returned to cheer on his team, now with a different, more modern appearance. This time, he also had a female counterpart that sought to represent the growing female fan base.
Team Kit
The club uniform consists of a red jersey with navy blue right sleeve, navy blue shorts, and black socks. The away uniform consists of a black jersey, white shorts, and white socks. They also have an alternative uniform consisting of a white jersey with mint green sleeves, mint green shorts, and white socks.
Read Full Bio
Collapse Bio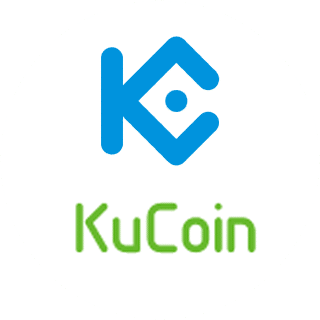 KuCoin - Crypto Exchange
KuCoin is a secure cryptocurrency exchange that makes it easier to buy, sell, and store cryptocurrencies like BTC, ETH, KCS, SHIB, DOGE, Gari etc.
Sign Up to KuCoin and start trading cryptocurrencies.
Sign up!
We earn a commission if you make a purchase, at no additional cost to you.
IQ Option Affiliate Program
Our innovative platform provides you with the highest profit. You can focus on traffic, we will do the rest.
You can earn up to 50% Revenue Share, and receive instant CPA payment for each active user.
Join now!
We earn a commission if you make a purchase, at no additional cost to you.
Earn interest on crypto with Gemini Earn®.
Put your crypto to work. With Gemini Earn, you can receive up to 8.05% APY on your cryptocurrency, including stablecoins. Why choose Gemini? Gemini is one of the safest cryptocurrency exchanges where you can buy, sell, store, and earn interest on bitcoin and other cryptocurrencies.
Get Started!
We earn a commission if you make a purchase, at no cost to you.
Trade with Confidence
AutoTrade Cryptos with ZuluTrade!
Cryptocurrency trading becomes social. Join a rapidly growing market by following experienced CryptoTraders from all over the world. ZuluTrade offers you the opportunity to AutoTrade the most sought-after cryptocurrencies on the market.
Trade Now!
We earn a commission if you make a purchase, at no cost to you.