Player Profile
Full name

Position

Full-back

Nationality

Poland

Born

34

Height

185

Weight

81
Robert Lewandowski: Updated Player History and His Move to Barcelona
Robert Lewandowski History and Highlights
Robert Lewandowski, the former talisman of Bayern Munich for so many years, has now moved to Barcelona to round out his illustrious career. But his position as an all-time great is already cemented.
Champions League 2023 – 24
FC Barcelona is currently competing for the 2023 Champions League Title! Read our Barcelona vs Shakhtar Prediction and win big!
2022 Qatar World Cup Round of 16
The Poland National Football team made it to the Round of 16! CXSports brings you France vs Poland. Place your Bets! 
2022 Qatar Group Stage
Want to see how Robert Lewandowski will do in the Poland National Football Team at the Qatar 2022 World Cup? Click the links below to bet on your favourite World Cup matches!
Tuesday November 22 – Mexico vs Poland (Stadium 974, Doha; kick-off 5pm).
Friday November 25 – Poland vs Saudi Arabia (Education City Stadium, Al Rayyan; kick-off 2pm).
Wednesday November 30 – Poland vs Argentina (Stadium 974, Doha; kick-off 8pm).
Polish Beginnings
Lewandowski was born in Warsaw, Poland, and it was in that country he'd first start making a name for himself. Initially, he played in the lower leagues of Polish football as a teenager, making an impact that exceeded his age.
First Division Success
It soon became the talk of Polish football that a teenager was ripping up the lower leagues, and so the big sides inevitably came knocking. Lewandowski ended up signing for Lech Poznan in 2008 and instantly impressed, scoring the winner on his debut. His tally of 18 goals at the end of his first season wasn't a bad way to introduce himself to the top flight.
Blackburn Rovers were reportedly on the cusp of bringing Lewandowski to the Premier League in 2010, but the 2010 eruptions of volcano Eyjafjallajökull saw numerous flights canceled and contributed to the deal falling through.
Moving to Dortmund
Blackburn's loss was Dortmund's gain as the German giants came swooping in shortly after, taking the young striker in for a reported $4.5 million. Lewandowski was initially expected to play the role of an understudy as his game developed, but he was soon thrown into the deep end as starter Lucas Barrios was hit by injury.
The Polish number 9 never looked back and soon became one of the best strikers in Europe, particularly impressing in Dortmund's run to the 2013 Champions League final, with his four goals against Real Madrid in the semi-final going down in Dortmund history.
Bayern Come Knocking
As is often the case in German football, Bayern Munich soon realized their competitor had a special player, and in 2013 they capitalized on Lewandowski's contract running out to sign him for free.
Over the next nine years, he would go on to break countless records for the club, becoming their record goalscorer as Bayern dominated German football and won the Champions League again in 2020. However, although he was the star of one of the modern game's best-ever sides and collected personal accolades left, right and center, the Ballon D'or would never come his way, with Lionel Messi and Cristiano Ronaldo peaking in similar years.
A New Challenge
Having achieved all he could at Bayern Munich, in 2022, Lewandowski pushed for a move out of the club and signed for Barcelona in a $45 million deal. However, despite being arguably the most successful side of modern football, his move came at a moment of weakness for the Catalan club.
With the amount of quality he has, there's no doubt Lewandowski will find the net many times for Barcelona, but will he be able to elevate back to the top of the game where they belong?
While his quality on the pitch has seen him score 76 goals for Poland, the lack of quality among his teammates means he's never seen the same success on the international stage as at the club level.
Robert Lewandowski Trivia
No player has ever scored more Bundesliga goals in a season. Gerd Muller held the record with 40 until Lewandowski scored 41 in the 2020-21 campaign.
Robert Lewandowski is the third-highest-scoring player in the Champions League's history, a competition he hopes to bring his new club back to the top of.
Robert Lewandowski wants to take Poland to the World Cup Final for the 1st time ever. 
Read Full Bio
Collapse Bio
bwin - Up to €120 free.
Ready to join one of the world's largest online betting companies? Let's get started!
One of the world's largest sports betting and gaming groups with a proven track record.
Register!
We earn a commission if you make a purchase, at no additional cost to you.

EUslot Online Casino
EUslot is an excellent choice if you want to try something new and innovative. Our casino brand is having everything you need in order to be a successful player.
Join now to get the best Status and accumulate Complimentary Points, which can be exchanged for real money
Join Now!
We earn a commission if you make a purchase, at no additional cost to you.

Trade with Confidence
AutoTrade Cryptos with ZuluTrade!
Cryptocurrency trading becomes social. Join a rapidly growing market by following experienced CryptoTraders from all over the world. ZuluTrade offers you the opportunity to AutoTrade the most sought-after cryptocurrencies on the market.
Trade Now!
We earn a commission if you make a purchase, at no cost to you.

Earn interest on crypto with Gemini Earn®.
Put your crypto to work. With Gemini Earn, you can receive up to 8.05% APY on your cryptocurrency, including stablecoins. Why choose Gemini? Gemini is one of the safest cryptocurrency exchanges where you can buy, sell, store, and earn interest on bitcoin and other cryptocurrencies.
Get Started!
We earn a commission if you make a purchase, at no cost to you.

IQ Option Affiliate Program
Our innovative platform provides you with the highest profit. You can focus on traffic, we will do the rest.
You can earn up to 50% Revenue Share, and receive instant CPA payment for each active user.
Join now!
We earn a commission if you make a purchase, at no additional cost to you.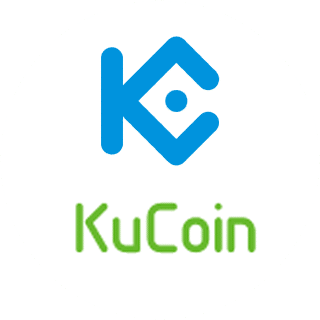 KuCoin - Crypto Exchange
KuCoin is a secure cryptocurrency exchange that makes it easier to buy, sell, and store cryptocurrencies like BTC, ETH, KCS, SHIB, DOGE, Gari etc.
Sign Up to KuCoin and start trading cryptocurrencies.
Sign up!
We earn a commission if you make a purchase, at no additional cost to you.