13. Julian

Alvarez
Soccer
Full-back
UK
Current club
Manchester City Football Club
English Premier League
Player Profile
Full name

Position

Full-back

Nationality

Argentina

Born

22

Height

170

Weight

71
Julian Alvarez: Complete History, Teams, and Future Outlook
Manchester City Champions League Predictions
Manchester City is in the UEFA Champions League Quarterfinals! To see our prediction on their match vs Bayern, click Here!
Julian Alvarez Qatar 2022 Predictions and History
Argentina's reputation for turning out elite talent is almost unmatched. Leading the newest generation of that country's superstars is Julian Alvarez, who excited fans in Argentina before moving to Manchester City, where he is already showing fans just how good he is.
Qatar 2022 World Cup Finals
Argentina is in the Finals! They managed to beat Croatia 3-0 and made it through. Read our prediction for the Argentina vs France.
Qatar 2022 World Cup Semifinals
Argentina beat Netherlands in penalties, and managed to make it to the Semifinals! Read our prediction for the Croatia vs Argentina Match.
Quarterfinals
The Argentina National Football team beat Australia, and managed to make it to the Quarterfinals! Read our prediction for the Netherlands vs Argentina Match.
2022 Qatar World Cup Round of 16
Argentina National Football made it to the Round of 16! CXSports brings you Argentina vs Australia. Place your Bets! 
2022 Qatar Group Stage
Want to see how Julian Alvarez will perform in the Argentina National Football Team in the Qatar 2022 World Cup? Click the links below to bet on your favourite World Cup matches!
Tuesday November 22 – Argentina vs Saudi Arabia (Lusail Iconic Stadium, Lusail; kick-off 11am).
Friday November 25 –  Argentina vs Mexico (Lusail Iconic Stadium, Lusail; kick-off 8pm).
Wednesday November 30 –  Poland vs Argentina (Stadium 974, Doha; kick-off 8pm).
Finding a Starting Point
Alvarez's football development began at Atletico Calchin in Argentina. However, scouts from numerous clubs noticed him, and he ended up taking trials for huge teams such as Boca Juniors and Real Madrid.
He particularly impressed in Madrid, taking part in a youth tournament where he scored twice in five games, but the move couldn't go through due to age restrictions on foreign players.
River Plate Come Calling
In the end, Argentinian giants River Plate gave Alvarez his first shot at elite professional football. He joined them in 2016 and quickly started making an impact on the youth teams.
In 2018 Alvarez made his professional debut when he came on as a substitute in a 1-0 victory against Aldosivi in the Primera Division. A year later, he got his first goal when he found the back of the net in a 3-0 win over Independiente. Things only started speeding up from there is a couple of months later, he scored the most important goal of his career yet, making his mark in the 2019 Copa Argentina final, where River Plate beat Central Cordoba 3-0.
Moving on to Bigger Things
Within a couple of years, Alvarez had become River Plate's star player, and, despite his career still being in its early stages, it had become clear that he had outgrown Argentinian domestic football. His six goals in an 8-1 victory over Allianza Lima in the 2022 Copa Libertadores proved that he was ready to take the step up to European football. And now, he dreams of playing the 2022 Qatar World Cup Final! 
Manchester City Come Calling
In the summer of 2022, Alvarez moved to Manchester City, although he had technically been signed before being loaned back to River Plate. The 5 ½ year contract that Manchester City gave him showed they had belief in his talents.
Arriving at such a talented team at such a young age, minutes were always going to be hard to come by initially for the Argentinian forward. However, Alvarez has already shown that he is more than ready to take his chances when they arrive.
His first outing came when he replaced fellow summer signing Erling Haaland as a substitute in August. Later that month, Alvarez got his first goals in the Premier League as he netted a brace in a 6-0 victory against Nottingham Forest. His impact is likely to grow further as he settles in Manchester.
Stepping up to the Argentinian Plate
Julian Alvarez's international career is only slightly older than his Manchester City one, with his debut coming in a World Cup qualifier against Chile in 2021.
He currently has 10 international appearances to his name and one goal. With a golden generation of Argentinian forwards nearing its end (stars such as Lionel Messi, Angel di Maria, and Sergio Aguero), fans are hoping that Alvarez can fill in the huge boots that his predecessors will soon hang up.
Julian Alvarez Fast Facts
When Julian Alvarez hit the back of the net six times in one game for River Plate, he became the first player in the club's 121-year history to do so.
Alvarez has already been handed the number nine shirt for Argentina, showing just how much trust the country has in his potential.
Read Full Bio
Collapse Bio
bwin - Up to €120 free.
Ready to join one of the world's largest online betting companies? Let's get started!
One of the world's largest sports betting and gaming groups with a proven track record.
Register!
We earn a commission if you make a purchase, at no additional cost to you.
EUslot Online Casino
EUslot is an excellent choice if you want to try something new and innovative. Our casino brand is having everything you need in order to be a successful player.
Join now to get the best Status and accumulate Complimentary Points, which can be exchanged for real money
Join Now!
We earn a commission if you make a purchase, at no additional cost to you.
Trade with Confidence
AutoTrade Cryptos with ZuluTrade!
Cryptocurrency trading becomes social. Join a rapidly growing market by following experienced CryptoTraders from all over the world. ZuluTrade offers you the opportunity to AutoTrade the most sought-after cryptocurrencies on the market.
Trade Now!
We earn a commission if you make a purchase, at no cost to you.
Earn interest on crypto with Gemini Earn®.
Put your crypto to work. With Gemini Earn, you can receive up to 8.05% APY on your cryptocurrency, including stablecoins. Why choose Gemini? Gemini is one of the safest cryptocurrency exchanges where you can buy, sell, store, and earn interest on bitcoin and other cryptocurrencies.
Get Started!
We earn a commission if you make a purchase, at no cost to you.
IQ Option Affiliate Program
Our innovative platform provides you with the highest profit. You can focus on traffic, we will do the rest.
You can earn up to 50% Revenue Share, and receive instant CPA payment for each active user.
Join now!
We earn a commission if you make a purchase, at no additional cost to you.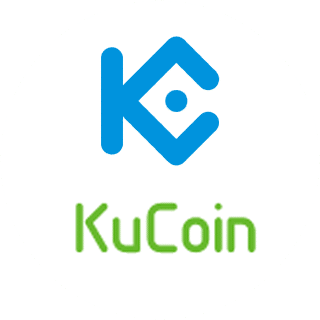 KuCoin - Crypto Exchange
KuCoin is a secure cryptocurrency exchange that makes it easier to buy, sell, and store cryptocurrencies like BTC, ETH, KCS, SHIB, DOGE, Gari etc.
Sign Up to KuCoin and start trading cryptocurrencies.
Sign up!
We earn a commission if you make a purchase, at no additional cost to you.