47. Phil

Phoden
Soccer
Full-back
UK
Current club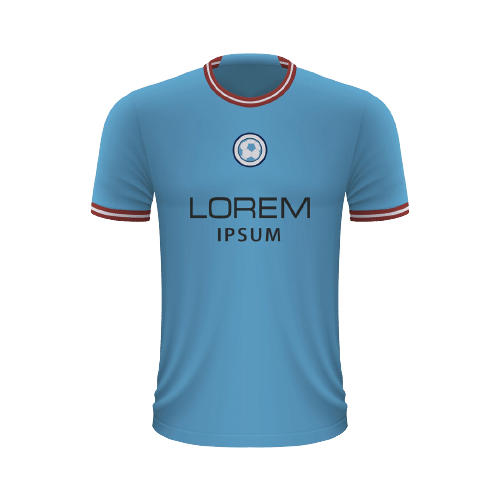 Manchester City Football Club
English Premier League
Player Profile
Full name

Position

Full-back

Nationality

England

Born

22

Height

171

Weight

70
Phil Foden: Complete Player History, Teams, and Future
Manchester City Champions League Predictions
Manchester City is in the UEFA Champions League Quarterfinals! To see our prediction on their match vs Bayern, click Here!
Phil Foden History and Highlights
It wasn't long ago that Phil Foden was an exciting Manchester City prospect who'd begun hovering around the fringes of the first team. Still only 22 years of age, Foden has rapidly become a crucial player for Guardiola's fluid side and increasingly plays a key role in England's set up, too.
Qatar World Cup Quarterfinals
The England National Football team beat Senegal, and managed to make it to the Quarterfinals! Read our prediction for the France vs England Match.
2022 Qatar World Cup Round of 16
England National Football made it to the Round of 16! CXSports brings you England vs Senegal. Place your Bets! 
2022 Qatar Group Stage
Want to see how Phil Foden will do with the England National Football team in the Qatar 2022 World Cup? Click the links below to bet on your favourite World Cup matches!
Monday November 21 –  England vs Iran (Khalifa International Stadium, Al Rayyan; kick-off 2pm).
Friday November 25 – England vs USA (Al Bayt Stadium, Al Khor; kick-off 8pm).
Tuesday November 29 –  Wales vs England (Ahmed bin Ali Stadium, Al Rayyan; kick-off 8pm).
Manchester from the start
It seems that Phil Foden was always destined to play for Manchester City. He has supported the Citizens his whole life, having been born in Stockport, Greater Manchester.
He was only four years old when he joined the club, so clearly, his talent has always been obvious.
In 2016 he signed his Academy scholarship with the club but balanced this alongside a top education from the prestigious St Bede's College. The club provided financial assistance for the school's fees.
First team football
His focus was kept firmly on football despite the great educational opportunities provided to him. The same year he signed his Academy scholarship, he was included in the Manchester City first-team matchday squad for the first time, in a Champions League group stage game, although he remained on the bench.
In 2017 Foden started getting opportunities for regular involvement after he impressed during the club's summertime preseason tour, where he started in a 4-1 over Spanish titans Real Madrid.
His minutes were initially restricted to appearances from the bench, and his debut arrived in this manner when he replaced club legend Yaya Toure in another Champions League match. A month later, he started in the same competition against Feyenoord, making him the youngest English player ever to do so.
Introduction to the Premier League
Soon he started getting chanced in the Premier League also, with his first outing coming as a substitute again Spurs in a 4-1 win. By the end of the season, City had marched home with the title, and Foden became the youngest player ever to receive a Premier League winners' medal! Earning a medal requires playing a certain number of the team's games, so Foden had earned it.
Reaching the top
The diminutive winger was already making an impact while still being of school age, so it was clear to Pep Guardiola that Foden could be a crucial part of the team for years to come.
In the 2018-19 season, Phil Foden got his first goals for the clubs in multiple competitions, and City's established wingers started to see that they had some serious competition for their spots in the team. He now already had 6 trophies to his name.
Phil Foden's progression ever since then has been consistent and fast. Manchester City has continued to dominate English domestic football, although the Champions League remains elusive. As the local star continues improving his game, City fans hope he can provide the spark to finally deliver the coveted European trophy to the Etihad.
That expectation also comes from England fans, who have watched him play increasingly regularly for the side that came so close to winning the European Championship in 2021. Defences across the world will have to be at their very best to stop him at the 2022 World Cup.
Phil Foden Trivia
Despite being mainly known for his attacking talents, in his youth days, Foden was often used as a wing-back. Here he could still show off his skills but contributed to the team defensively too.
If Foden continues his recent form, he could be in line to win an impressive 3 Premier League Young Player of the Season awards, having won the last 2 iterations.
Read Full Bio
Collapse Bio
bwin - Up to €120 free.
Ready to join one of the world's largest online betting companies? Let's get started!
One of the world's largest sports betting and gaming groups with a proven track record.
Register!
We earn a commission if you make a purchase, at no additional cost to you.

EUslot Online Casino
EUslot is an excellent choice if you want to try something new and innovative. Our casino brand is having everything you need in order to be a successful player.
Join now to get the best Status and accumulate Complimentary Points, which can be exchanged for real money
Join Now!
We earn a commission if you make a purchase, at no additional cost to you.

Trade with Confidence
AutoTrade Cryptos with ZuluTrade!
Cryptocurrency trading becomes social. Join a rapidly growing market by following experienced CryptoTraders from all over the world. ZuluTrade offers you the opportunity to AutoTrade the most sought-after cryptocurrencies on the market.
Trade Now!
We earn a commission if you make a purchase, at no cost to you.

Earn interest on crypto with Gemini Earn®.
Put your crypto to work. With Gemini Earn, you can receive up to 8.05% APY on your cryptocurrency, including stablecoins. Why choose Gemini? Gemini is one of the safest cryptocurrency exchanges where you can buy, sell, store, and earn interest on bitcoin and other cryptocurrencies.
Get Started!
We earn a commission if you make a purchase, at no cost to you.

IQ Option Affiliate Program
Our innovative platform provides you with the highest profit. You can focus on traffic, we will do the rest.
You can earn up to 50% Revenue Share, and receive instant CPA payment for each active user.
Join now!
We earn a commission if you make a purchase, at no additional cost to you.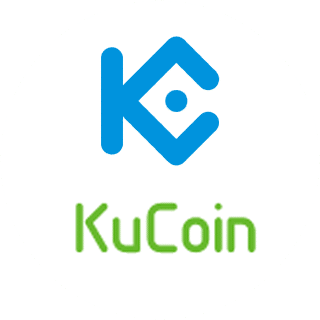 KuCoin - Crypto Exchange
KuCoin is a secure cryptocurrency exchange that makes it easier to buy, sell, and store cryptocurrencies like BTC, ETH, KCS, SHIB, DOGE, Gari etc.
Sign Up to KuCoin and start trading cryptocurrencies.
Sign up!
We earn a commission if you make a purchase, at no additional cost to you.