17. Kevin

De Bruyne
Soccer
Full-back
UK
Current club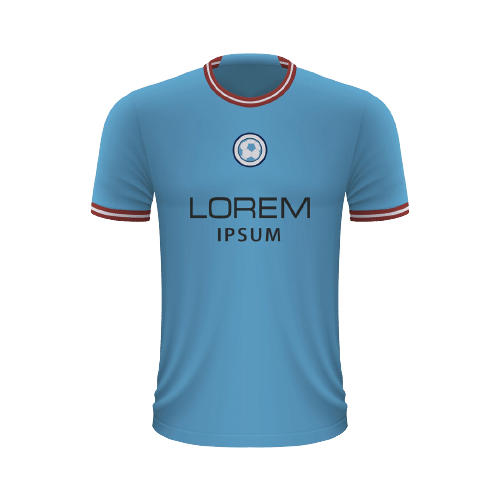 Manchester City Football Club
English Premier League
Player Profile
Full name

Position

Full-back

Nationality

Belgium

Born

31

Height

181

Weight

70
Kevin De Bruyne: Player History, Team Signings, and Honors
Manchester City Champions League 2023-24 Predictions
Kevin de Bruyne and Man City is currently competing for the 2023 Champions League Title! Read our Young Boys vs Man City prediction and win big!
Manchester City Champions League Predictions
Manchester City is in the UEFA Champions League Quarterfinals! To see our prediction on their match vs Bayern, click Here!
Kevin De Bruyne History
For a few years, it looked like De Bruyne was a promising talent set to never quite meet his potential. As is so often the case with the West London club, though, once Chelsea moved him on, he started to show what all the hype was originally about.
Want to see how Kevin de Bruyne will do with the Belgium National Football Team in the Qatar 2022 World Cup? Click the links below to bet on your favourite World Cup matches!
Wednesday November 23 – Belgium vs Canada (Ahmed bin Ali Stadium, Al Rayyan; kick-off 8pm).
Sunday November 27 – Belgium vs Morocco (Al Thumama Stadium, Al Khor; kick-off 2pm).
Thursday December 1 – Croatia vs Belgium (Ahmed bin Ali Stadium, Al Rayyan; kick-off 4pm).
Belgian Beginnings
De Bruyne's career started at KVV Drongen in Belgium, where he grew up. His talent for his age quickly became a talking point of Belgian football, and Genk came in to provide him with his first opportunity to play on the professional stage.
Between 2008 and 2012, he became the side's star player, arousing the interest of European scouts and showing off his goal scoring ability from midfield.
First Move to England
Despite being a lifetime Liverpool fan, it was Chelsea that would come in to give De Bruyne his first opportunity to show his talent off at a higher level.
He spent most of his time at Chelsea on loan at Werder Bremen. He did well at the German club, scoring 10 goals in 33 appearances overall. Despite this, he was never really given a chance at Chelsea when he returned from loan. And when he moved to Germany permanently with VFL Wolfsburg in 2014, he had made just 3 appearances for The Blues.
Showing Germany His Moves
With some stability coming after the permanent transfer to Wolfsburg, De Bruyne got an excellent opportunity to develop his game. In the 2014-15 season, he started to make top European sides take notice again as he scored 16 goals and provided 27 assists in all competitions, with his efforts being enough to win him the 2015 Germany Footballer of the Year award.
Over the 2015-16 season, De Bruyne's performances continued to impress, and it became clear that a move to an elite club was inevitable.
Become Manchester City's Main Man
In August 2015, the Citizens landed Kevin De Bruyne in what was a reported £55 million deal. The following October, his arrival on the elite stage was solidified when the Ballon D'or announced him as one of the players on their 23-man shortlist for that year's winner.
In Manchester, the Belgian has gone from strength to strength. Initially, it seemed like injuries may prevent him from ever getting into his stride, but a few years and a glut of domestic trophies later, De Bruyne looks to be one of the club's best-ever signings.
In his time as City's main playmaker, he's not only driven his team to unmatched success in England but also received a stream of personal awards. He won numerous player of the season awards for 2019-20, with the PFA Player's Player of the Year award being won again in 2020-21.
Kevin De Bruyne's time spearheading Manchester City's golden age has coincided with his essential role in Belgium's golden generation. His 93 appearances for his country have had many highs and lows, with the side sometimes failing to match the hopes of what is widely considered the country's best-ever group of players. Will that be enough to take Belgium to the Final in Qatar for 2022 World Cup? 
Kevin De Bruyne Trivia
If he wanted to be more of a wildcard, De Bruyne could have chosen to represent Burundi on the international stage. His mum is from the small African country.
De Bruyne has been in the UEFA Champions League Squad of the Season five times and in the UEFA team of the year three times.
Read Full Bio
Collapse Bio
bwin - Up to €120 free.
Ready to join one of the world's largest online betting companies? Let's get started!
One of the world's largest sports betting and gaming groups with a proven track record.
Register!
We earn a commission if you make a purchase, at no additional cost to you.

EUslot Online Casino
EUslot is an excellent choice if you want to try something new and innovative. Our casino brand is having everything you need in order to be a successful player.
Join now to get the best Status and accumulate Complimentary Points, which can be exchanged for real money
Join Now!
We earn a commission if you make a purchase, at no additional cost to you.

Trade with Confidence
AutoTrade Cryptos with ZuluTrade!
Cryptocurrency trading becomes social. Join a rapidly growing market by following experienced CryptoTraders from all over the world. ZuluTrade offers you the opportunity to AutoTrade the most sought-after cryptocurrencies on the market.
Trade Now!
We earn a commission if you make a purchase, at no cost to you.

Earn interest on crypto with Gemini Earn®.
Put your crypto to work. With Gemini Earn, you can receive up to 8.05% APY on your cryptocurrency, including stablecoins. Why choose Gemini? Gemini is one of the safest cryptocurrency exchanges where you can buy, sell, store, and earn interest on bitcoin and other cryptocurrencies.
Get Started!
We earn a commission if you make a purchase, at no cost to you.

IQ Option Affiliate Program
Our innovative platform provides you with the highest profit. You can focus on traffic, we will do the rest.
You can earn up to 50% Revenue Share, and receive instant CPA payment for each active user.
Join now!
We earn a commission if you make a purchase, at no additional cost to you.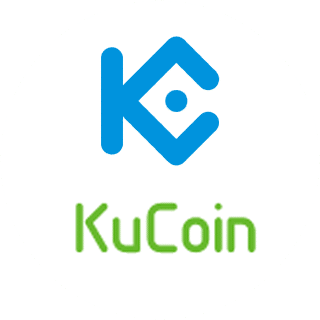 KuCoin - Crypto Exchange
KuCoin is a secure cryptocurrency exchange that makes it easier to buy, sell, and store cryptocurrencies like BTC, ETH, KCS, SHIB, DOGE, Gari etc.
Sign Up to KuCoin and start trading cryptocurrencies.
Sign up!
We earn a commission if you make a purchase, at no additional cost to you.