9. Erling

Haaland
Soccer
Full-back
UK
Current club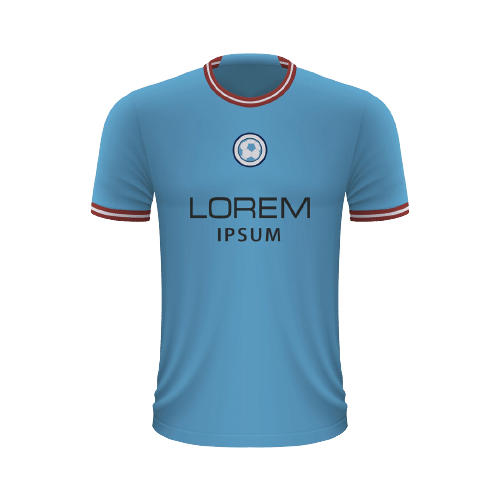 Manchester City Football Club
English Premier League
Player Profile
Full name

Position

Full-back

Nationality

Norway

Born

22

Height

194

Weight

88
Erling Haaland: Player History, Teams, and Football Records
Manchester City Champions League Predictions
Manchester City is in the UEFA Champions League Quarterfinals! To see our prediction on their match vs Bayern, click Here!
Erling Haaland History and Highlights
Everyone expected great things when Erling Haaland arrived at Manchester City, but few people expected him to hit the ground running the way he did. It suddenly seems like no goalscoring records are safe from the young superstars.
Footballing Genes
Although Haaland now plays for the Norway national team, the prolific forward was born in Leeds, England. His dad is a former Premier League footballer who played for Leeds, Nottingham Forest, and Manchester City.
By age 5, though, the young boy was playing football and living in Bryne, Norway. He consistently impressed at the youth team, where he quickly rose through the ranks and forced his way into Bryne's reserves at a very young age.
First Transfer
The first club to notice just how much talent the young forward had was Norwegian side Molde, who announced their signing of him when he was still just 16 years old. Just a couple of months later, he made his debut, scoring against Volda TI in a Norwegian Cup match. Despite being so young, Haaland made 20 appearances throughout that first season, scoring 4 goals.
He made headlines around Europe in 2018 when still, as a fresh-faced teenager, he scored four goals in the opening 21 minutes against Norwegian giants Brann.
Moving Up
With these kinds of performances, it was only a matter of time until Erling Haaland moved on to bigger things. A month after his demolition of Brann, Salzburg announced they'd agreed on a deal for him which would see him move clubs in January 2019.
He instantly fit in, scoring his first hat trick by July and his third by the beginning of September. That month he also scored a first-half hattrick on his Champions League Debut against Genk.
The Best Come Knocking
Clearly, Salzburg hadn't been a big enough club for Erling Haaland, so he moved to German side Dortmund at the beginning of 2020. While not one of Europe's titans, the club has a reputation for developing world-class players and had reached a Champions League final only several years earlier.
Haaland made things look just as easy in Germany and continued to impress on the European stage, where he was the Champions League's top scorer for the 2020-21 season.
Completing the Climb
By 2022, it couldn't be postponed any longer. Haaland wasn't developing into a world-class player, he already was one. The world's best sides were queuing up for his signature, and, despite stiff competition from the likes of Real Madrid and PSG, Man City managed to land their man.
He was widely expected to suit life in the Premier League, but few could have predicted just how much of an impact he would have off the bat. He is currently breaking records at an unprecedented speed as the English champion's undisputed number 9.
Perhaps the one downside that could be said of Haaland's career is the international aspect. While he performs just as well for Norway, the small country rarely competes at the top level, meaning the 2022 World Cup will be missing one of the world's best players.
Erling Haaland Fast Facts
Haaland is the youngest player to have scored 20 Champions League goals and looks set to be the youngest to reach many other milestones.
Haaland could've been at the 2022 World Cup if he'd chosen to represent England. His birthplace earns him the right to play for the national team. But, heartbreakingly for England fans, once he pulled on the Norway shirt once, he's barred from ever going back.
Read Full Bio
Collapse Bio
bwin - Up to €120 free.
Ready to join one of the world's largest online betting companies? Let's get started!
One of the world's largest sports betting and gaming groups with a proven track record.
Register!
We earn a commission if you make a purchase, at no additional cost to you.

EUslot Online Casino
EUslot is an excellent choice if you want to try something new and innovative. Our casino brand is having everything you need in order to be a successful player.
Join now to get the best Status and accumulate Complimentary Points, which can be exchanged for real money
Join Now!
We earn a commission if you make a purchase, at no additional cost to you.

Trade with Confidence
AutoTrade Cryptos with ZuluTrade!
Cryptocurrency trading becomes social. Join a rapidly growing market by following experienced CryptoTraders from all over the world. ZuluTrade offers you the opportunity to AutoTrade the most sought-after cryptocurrencies on the market.
Trade Now!
We earn a commission if you make a purchase, at no cost to you.

Earn interest on crypto with Gemini Earn®.
Put your crypto to work. With Gemini Earn, you can receive up to 8.05% APY on your cryptocurrency, including stablecoins. Why choose Gemini? Gemini is one of the safest cryptocurrency exchanges where you can buy, sell, store, and earn interest on bitcoin and other cryptocurrencies.
Get Started!
We earn a commission if you make a purchase, at no cost to you.

IQ Option Affiliate Program
Our innovative platform provides you with the highest profit. You can focus on traffic, we will do the rest.
You can earn up to 50% Revenue Share, and receive instant CPA payment for each active user.
Join now!
We earn a commission if you make a purchase, at no additional cost to you.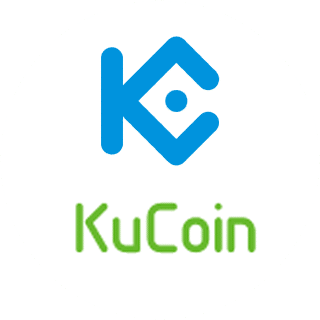 KuCoin - Crypto Exchange
KuCoin is a secure cryptocurrency exchange that makes it easier to buy, sell, and store cryptocurrencies like BTC, ETH, KCS, SHIB, DOGE, Gari etc.
Sign Up to KuCoin and start trading cryptocurrencies.
Sign up!
We earn a commission if you make a purchase, at no additional cost to you.