Team Profile
Full name

RasenBallsport Leipzig

Nickname(s)

Leipzig

Foundation Year

2009

County

Germany

City/Town

Camp Nou

Red Bull Arena
RB Leipzig Buys Wings and Takes Flight in the Pokal Cup
RB Leipzig History and Highlights
Unlike its Bundesliga peers, RB Leipzig doesn't have a long history to look back on. But, the club can be proud of what it has achieved already. In its 13-year journey as a professional football club, RB Leipzig has won a piece of major silverware, finished second in the Bundesliga twice, never finished outside the Bundesliga top six, and reached a Champions League semifinal.
Deutscher Fußball-Bund, the German football federation, was originally headquartered in Leipzig. VfB Leipzig, the first German league champion, also came from the eastern German city. But it disbanded in 1946, meaning Leipzig did not have regular representatives in the German top flight in the post-World War II era.
In the years since, SC Rotation Leipzig, FC Lok Stendel, and FC Lokomotive Leipzig tried to fill the void left by VfB Leipzig. But none of them succeeded.
Red Bull Gives You… Leipzig
Despite the long-running lack of a team, the passion for football runs high among Leipzig residents. That's why Red Bull identified the city as the perfect location to set up its football franchise. After the group's initial attempt at launching a Leipzig franchise went awry in 2006, it took over German fifth-tier side SSV Markranstädt in 2009 and set its plans for RB Leipzig in motion.
After the acquisition, Red Bull rebranded SSV Markranstädt as RasenBallsport Leipzig aka RB Leipzig. Initially, the club was to be named Red Bull Leipzig. But, according to DFB regulations, a team name cannot feature the name of a corporation. So, the club got creative and chose the name RasenBallsport Leipzig. It allowed Red Bull to include its initials in the team's name without violating DFB policy.
Early Success
After the naming issue was sorted, RB Leipzig started playing in the NOFV–Oberliga Süd. In its inaugural season in 2009/10, RB Leipzig won the division and secured promotion to Regionliga. The team secured 80 out of the 90 available points to clinch the Oberliga title. Ahead of RB Leipzig's first season in the Regionliga, it secured a long-term lease of the Zenralstadion. Red Bull purchased the naming right of the 2006 World Cup venue to rename it the Red Bull Arena.
In the 2012/13 season, head coach Alexander Zorniger led RB Leipzig to Regionalliga Nordost glory. Besides adding a new trophy to the cabinet, the triumph meant the club could compete in 3. Liga qualifiers. The club beat Regionliga West opponents Sportfreunde Lotte in a two-legged tie to grab a spot in the 3. Liga.
RB Leipzig kept on rising through the ranks with a second-place finish in the 2013/14 3. Liga season. It opened the doors to 2.Bundesliga. However, a licensing dispute with the German Football League (DFL) marred RB Leipzig's joy of reaching the second tier. After RB Leipzig reached an agreement with the DFL, the club started its mission to overcome the final hurdle separating it from the highest level of German football.
RB Leipzig Buys its Wings
After a fifth-place finish in the 2014/15 2. Bundesliga season, RB Leipzig invested heavily in transfers ahead of the 2015/16 season. One of their acquisitions was Davie Selke, who arrived on an €8 million transfer fee from Werder Bremen. It was the most expensive signing in 2. Bundesliga history.
The summer spending spree could not bring the 2. Bundesliga title at the Red Bull Arena, however. But RB Leipzig finished second and ensured Bundesliga promotion. Within seven years of its formation, RB Leipzig made it to the Bundesliga, a year ahead of the timeline Red Bull had mapped out when the energy drinks giant founded the club.
RB Leipzig Takes Flight
Carrying on the momentum of its 2. Bundesliga season, Leipzig hit the ground running at Bundesliga. It went unbeaten in its first 15 matches and set the record of putting together the longest unbeaten streak in Bundesliga for any promoted side. RB Leipzig took the football world by surprise as it finished its first-ever Bundesliga season as runner-up.
Replicating its previous season's success was a daunting challenge for the newly promoted club, and it could not live up to it. Regardless, it secured a sixth-place finish and bagged Europa League football for the following season.
2019/20 was a special season for RB Leipzig. It finished third domestically and reached the Champions League semifinals. Julian Nagelsmann's team eliminated the previous season's finalist Tottenham Hotspur and La Liga giants Atletico Madrid before losing to Paris Saint-Germain in the semis.
First Major Trophy
Two seasons later, the club reached a European semifinal again. But, this time, it was the Europa League. The club could not get the better of Rangers in the semis. Despite the Europa League heartbreak, Leipzig still ended the season on a positive note as it won the 2021/22 Pokal Cup and picked up its first major trophy.
Read Full Bio
Collapse Bio
bwin - Up to €120 free.
Ready to join one of the world's largest online betting companies? Let's get started!
One of the world's largest sports betting and gaming groups with a proven track record.
Register!
We earn a commission if you make a purchase, at no additional cost to you.
EUslot Online Casino
EUslot is an excellent choice if you want to try something new and innovative. Our casino brand is having everything you need in order to be a successful player.
Join now to get the best Status and accumulate Complimentary Points, which can be exchanged for real money
Join Now!
We earn a commission if you make a purchase, at no additional cost to you.
Trade with Confidence
AutoTrade Cryptos with ZuluTrade!
Cryptocurrency trading becomes social. Join a rapidly growing market by following experienced CryptoTraders from all over the world. ZuluTrade offers you the opportunity to AutoTrade the most sought-after cryptocurrencies on the market.
Trade Now!
We earn a commission if you make a purchase, at no cost to you.
Earn interest on crypto with Gemini Earn®.
Put your crypto to work. With Gemini Earn, you can receive up to 8.05% APY on your cryptocurrency, including stablecoins. Why choose Gemini? Gemini is one of the safest cryptocurrency exchanges where you can buy, sell, store, and earn interest on bitcoin and other cryptocurrencies.
Get Started!
We earn a commission if you make a purchase, at no cost to you.
IQ Option Affiliate Program
Our innovative platform provides you with the highest profit. You can focus on traffic, we will do the rest.
You can earn up to 50% Revenue Share, and receive instant CPA payment for each active user.
Join now!
We earn a commission if you make a purchase, at no additional cost to you.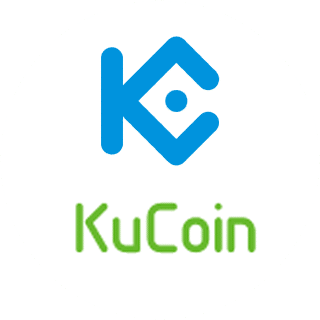 KuCoin - Crypto Exchange
KuCoin is a secure cryptocurrency exchange that makes it easier to buy, sell, and store cryptocurrencies like BTC, ETH, KCS, SHIB, DOGE, Gari etc.
Sign Up to KuCoin and start trading cryptocurrencies.
Sign up!
We earn a commission if you make a purchase, at no additional cost to you.