Bundesliga: How the German Football Talent Bleed Created It
Bundesliga History and Highlights
Bundesliga is the current iteration of the top-tier domestic football league in Germany. In its first two seasons, Bundesliga was a 16-team affair. But, it moved to an 18-team format later on. Bayern Munich is the most successful team in Bundesliga history, having won it on 31 occasions and finishing second-best ten times.
German football did not have a professional football system before World War II. In 1949, the West German football regulatory body Deutscher Fußball Bund, better known as DFB, introduced semi-professionalism and divided the top-tier football structure into five regional divisions. Each of these regional leagues was called an Oberliga.
German Talent Moves Abroad
This model did not help German teams to keep hold of their best players. After gaining notoriety, it was more profitable for German players to move abroad and play professional leagues to earn higher wages. The need for a single professional league became more and more evident.
DFB Feels the Pressure to Respond
German teams could not compete with other European clubs in continental competitions as they lagged behind teams from other top European leagues in resources. German football policymakers felt the pressure of creating a unified league.
Germany Moves Towards Central League Structure
in 1962, German football officials finally decided to reshape the domestic football structure and move to a central league model.
That decision came after West Germany lost to Yugoslavia in the 1962 World Cup quarterfinals. It strengthened the growing urge for a shake-up in the landscape of West German football so that the nation could bridge the gap between itself and its football rivals. On July 28 of that year, 129 DFB delegates gathered in Dortmund for a historic meeting. One hundred three of them voted in favor of a unified league. Then DFB president Hermann Gösmann established a six-member committee to oversee the creation of the new league.
One of the most crucial decisions this committee had to make was choosing which teams would get the nod for competition. Top teams from Oberliga North, South, Southwest, West, and Berlin were chosen for the inaugural Bundesliga season. Forty-six teams applied to feature in the opening Bundesliga season, but the DFB committee picked only 16. East German teams were not invited at that time since they were not under DFB's jurisdiction. Among the 16 teams that made the cut for the new season, Oberliga West and Oberliga South had five candidates each. Oberliga North got a three-team allocation, while Oberliga Southwest received a two-team slot, and Berlin had only one.
First Teams Selected for Inaugural Season
After a rigorous screening process, the DFB committee shortlisted Borussia Dortmund, Hertha Berlin, 1860 Munich, Kaiserslautern, Preußen Munster, Eintracht Braunschweig, Eintracht Frankfurt, VfB Stuttgart, MSV Duisburg, Hamburg, Karlsruhe, Saarbrücken, Werder Bremen, Schalke, Cologne, and Nuremberg for the 1963/64 Bundesliga season.
Bayern Munich, the most successful team in the competition's history, could not meet the requirements to get a seat at the Bundesliga table at the time. And while Bayern Munich launched legal procedures challenging the decision, it was to no avail — the Bavarians would not make an appearance in the competition until 1965 after gaining promotion to the Bundesliga through the Regionliga. It has remained a Bundesliga mainstay ever since.
Bundesliga Commences
First Bundesliga Season
Borussia Dormund and Werder Bremen featured in the historic Bundesliga curtain-raiser on 24 August, 1963. Dortmund had a brilliant start to the game as Timo Konietzka sent the ball to the back of the net before the clock hit the minute mark. But, Werder Bremen mounted a remarkable comeback and delighted the Wohninvest-Weserstadion crowd with a 3-2 victory.
Cologne would end the season on top of the table, six points ahead of second-placed MSV Duisburg. Hamburg striker Uwe Seeler scored 30 goals that season and comfortably won the Torjägerkanone, outscoring his nearest competitor Timo Konietzka by ten goals. Münster and Saarbrücken were the first unfortunate sides to get relegated from Bundesliga. Borussia Neunkirchen and Hannover replaced them in the following season.
Reshuffling the Format
Entering its third season, Bundesliga expanded to an 18-team format. But, the number of relegated and promoted teams did not change until the 1974/75 season. In that season, the 2.Bundesliga became the unified second-tier league in West Germany. The number of promoted and relegated teams was increased to three.
After the changes made in 1974, the number of promoted and relegated teams would change again in 1991. In the 1991/92 season, the Bundesliga relegation zone had four spots. In that season, the number of participating teams increased to 20 as East German teams joined the Bundesliga after the Berlin Wall fell and Germany reunited. However, both these changes lasted only one season. From 1992/93 onwards, Bundesliga has been an 18-team competition with three promotion and relegation spots.
Read Full Bio
Collapse Bio
bwin - Up to €120 free.
Ready to join one of the world's largest online betting companies? Let's get started!
One of the world's largest sports betting and gaming groups with a proven track record.
Register!
We earn a commission if you make a purchase, at no additional cost to you.

EUslot Online Casino
EUslot is an excellent choice if you want to try something new and innovative. Our casino brand is having everything you need in order to be a successful player.
Join now to get the best Status and accumulate Complimentary Points, which can be exchanged for real money
Join Now!
We earn a commission if you make a purchase, at no additional cost to you.

Trade with Confidence
AutoTrade Cryptos with ZuluTrade!
Cryptocurrency trading becomes social. Join a rapidly growing market by following experienced CryptoTraders from all over the world. ZuluTrade offers you the opportunity to AutoTrade the most sought-after cryptocurrencies on the market.
Trade Now!
We earn a commission if you make a purchase, at no cost to you.

Earn interest on crypto with Gemini Earn®.
Put your crypto to work. With Gemini Earn, you can receive up to 8.05% APY on your cryptocurrency, including stablecoins. Why choose Gemini? Gemini is one of the safest cryptocurrency exchanges where you can buy, sell, store, and earn interest on bitcoin and other cryptocurrencies.
Get Started!
We earn a commission if you make a purchase, at no cost to you.

IQ Option Affiliate Program
Our innovative platform provides you with the highest profit. You can focus on traffic, we will do the rest.
You can earn up to 50% Revenue Share, and receive instant CPA payment for each active user.
Join now!
We earn a commission if you make a purchase, at no additional cost to you.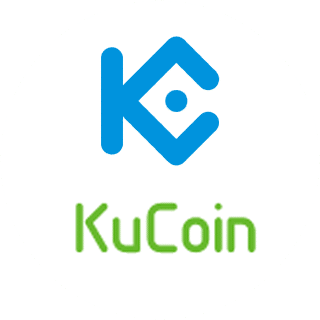 KuCoin - Crypto Exchange
KuCoin is a secure cryptocurrency exchange that makes it easier to buy, sell, and store cryptocurrencies like BTC, ETH, KCS, SHIB, DOGE, Gari etc.
Sign Up to KuCoin and start trading cryptocurrencies.
Sign up!
We earn a commission if you make a purchase, at no additional cost to you.