Player Profile
Full name

Position

Full-back

Nationality

France

Born

34

Height

185

Weight

81
Karim Benzema: Updated Player History and Team Transfers
Karim Benzema History and Highlights
For years it seemed that Karim Benzema's undeniable talent was destined to forever be overshadowed by flashy wingers to whom he was expected to play a support role. He undoubtedly played that role fantastically alongside Cristiano Ronaldo and Gareth Bale, but in the years since the pair left, he's gone on to thrive in the role as star man.
Qatar 2022 World Cup Finals
France is in the Finals! They managed to beat Morocco 2-0 and made it through for the second year in a row. Read our prediction for the Argentina vs France.
Qatar World Cup Quarterfinals
The France National Football team beat Poland, and managed to make it to the Quarterfinals! Read our prediction for the France vs England Match.
2022 Qatar World Cup Round of 16
The France National Football team made it to the Round of 16! CXSports brings you France vs Poland. Place your Bets! 
2022 Qatar Group Stage
Want to see how Karim Benzema will do in the France National Football Team in the Qatar 2022 World Cup? Click the links below to bet on your favourite World Cup matches!
Tuesday November 22 –  France vs Australia (Al Janoub Stadium, Al Wakrah; kick-off 8pm).
Friday November 25 –  France vs Denmark (Stadium 974, Doha; kick-off 5pm).
Wednesday November 30 –  Tunisia vs France (Education City Stadium, Al Rayyan; kick-off 4pm).
Kicking off in France
Benzema started playing football for the local Bron Terraillon SC when he was 8. He very quickly caught the eye of Lyon, who initially struggled to convince Bron Terraillon to let him transfer. Eventually, they acquiesced, and Karim Benzema impressed Lyon enough on his trial to earn a permanent move.
Lyon's youth setup
Benzema dominated each youth level he moved through at Lyon and, in the 2004-05 season, was promoted to the official reserve team, who were playing in France's fourth division at the time. He was the side's top scorer that season despite only being present for part of the season.
Promotion to the first team
Seeing how well he was performing for the reserves, it didn't take long for the first team to make the most of his talents.
Halfway through the 2004-05 season, he was called upon and immediately made an impact, providing an assist on his debut as a substitute. It was a good time to break into Lyon's first team as they dominated French football and won league titles one after the other.
By 2007 Benzema's place in the starting 11 was no longer up for contention. Instead, the team was built around his increasingly-apparent talents. He finished 2007-08 as the league's top scorer and player of the year.
The following year he again impressed even as Lyon missed out on the Ligue 1 title for the first time in seven years.
Real Madrid come calling
Having clearly outgrown Lyon, Europe's elites soon came knocking, and Real Madrid splashed out $35 million in 2009 on one of the world's most sought-after young talents.
The first few years of football in Madrid saw Benzema often competing for a starting space with Gonzalo Higuain. As such, it was a frustrating few seasons for both players, with neither being able to find their stride or the limelight.
The presence of Cristiano Ronaldo on the left wing also meant whoever filled the striker role was tasked with playing second fiddle to the legendary Portuguese forward.
Still, Benzema pushed on and eventually became the first-choice center-forward, albeit still in a support role.
The glory years
While Karim Benzema and Real both had great times in those first few seasons, it wasn't until Ronaldo left that player and club started to really make history.
The team's streak of 4 Champions Leagues in 6 years will go down in club history and elevate Benzema to a globally recognized talent in the role of a striker who spearheads his side.
Amidst all the success has been a controversial international career that saw him miss out on the 2018 France squad that won the 2018 World Cup. Will he prove them wrong in the Qatar World Cup? 
Karim Benzema Trivia
Benzema's missed opportunities with the France national team are made more painful by the fact he instead could have played for Algeria, who desperately tried to convince him to represent them.
Benzema has 70 goals in 126 Champions League appearances, making him the competition's 5th top scorer of all time.
Read Full Bio
Collapse Bio
bwin - Up to €120 free.
Ready to join one of the world's largest online betting companies? Let's get started!
One of the world's largest sports betting and gaming groups with a proven track record.
Register!
We earn a commission if you make a purchase, at no additional cost to you.

EUslot Online Casino
EUslot is an excellent choice if you want to try something new and innovative. Our casino brand is having everything you need in order to be a successful player.
Join now to get the best Status and accumulate Complimentary Points, which can be exchanged for real money
Join Now!
We earn a commission if you make a purchase, at no additional cost to you.

Trade with Confidence
AutoTrade Cryptos with ZuluTrade!
Cryptocurrency trading becomes social. Join a rapidly growing market by following experienced CryptoTraders from all over the world. ZuluTrade offers you the opportunity to AutoTrade the most sought-after cryptocurrencies on the market.
Trade Now!
We earn a commission if you make a purchase, at no cost to you.

Earn interest on crypto with Gemini Earn®.
Put your crypto to work. With Gemini Earn, you can receive up to 8.05% APY on your cryptocurrency, including stablecoins. Why choose Gemini? Gemini is one of the safest cryptocurrency exchanges where you can buy, sell, store, and earn interest on bitcoin and other cryptocurrencies.
Get Started!
We earn a commission if you make a purchase, at no cost to you.

IQ Option Affiliate Program
Our innovative platform provides you with the highest profit. You can focus on traffic, we will do the rest.
You can earn up to 50% Revenue Share, and receive instant CPA payment for each active user.
Join now!
We earn a commission if you make a purchase, at no additional cost to you.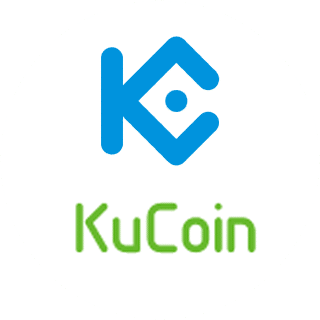 KuCoin - Crypto Exchange
KuCoin is a secure cryptocurrency exchange that makes it easier to buy, sell, and store cryptocurrencies like BTC, ETH, KCS, SHIB, DOGE, Gari etc.
Sign Up to KuCoin and start trading cryptocurrencies.
Sign up!
We earn a commission if you make a purchase, at no additional cost to you.