Serie A: History, Famous Teams, and Iconic Players
Champions League 2023 – 24 Predictions
The Serie A Teams are currently competing for the 2023 Champions League Title! Read the following predictions and win big!
October 24th – Olympic Stadium – Union Berlin vs Napoli 
October 24th – San Siro Stadium – Inter vs RB Salzburg 
October 25th – Feyenoord Stadium – Feyenoord vs Lazio
October 25th – Parc des Princes – PSG vs Milan 
Serie A History
Most people whose interest in European football expands outside of what's hot at the current moment will have great respect for Serie A. While the top division of Italian football isn't currently showcasing any teams that realistically compete at the top of Europe, it was only as recently as 2010 that a spectacular Inter Milan side won a jaw-dropping treble.
That was just the most recent in a long line of spectacular teams from Serie A. Juventus and AC Milan are also highly revered names on the global stage. However, the league's fascinating history with corruption means there's a murky side to be explored alongside the silverware.
Dispersed Beginnings
The predecessor to Serie A began in 1898 when football teams would compete in regional groups. However, the sport was wildly popular, and so by 1922 Italian football Federation realized something bigger needed to be organized.
Transitioning To a National League
Initially, things were changed, so teams played in a north and south division. This didn't last long, though, with pressures from the fascist government being a key force in the eventual amalgamation of all teams into one system in 1929. This was the first year in which the National League, as we currently recognize it, was played in Italy.
Finding A National Balance
Governmental pressures stopped foreigners from participating in the football league, threatening to derail the standard of the game in Italy. In response, many clubs opted to bring in players from South America of Italian ancestry who could legally participate.
A new era for Italy and the league
Finding Its International Feet
After the fall of the fascist government in World War II, the reception of foreigners became less hostile, and Serie A started transitioning into a more international league.
In 1964 the Italian Federal Football Association was replaced with the Lega Calcio, and the top division became formally known as Serie A.
This is around the period when Inter Milan became the third dominant force in Italian football, with Juventus and AC Milan winning their first titles almost half a century before Inter got their hands on the trophy.
New Teams In Town
The remolding of the league coincided with a wave of new teams competing for the title. Between the league getting its new name in 1964 and Sampdoria winning their first title in 1990, five teams won their first Serie A title.
Becoming A European Force
In the 1990s, the top Italian teams started to show the rest of the world that they did it as well as anyone else. Many of Italy's most iconic players to ever grace Europe's football fields began their careers in this decade. Luigi Buffon, Paolo Maldini, Francesco Totti, and Roberto Mancini were all in their prime in the 1990s.
End Of A Golden Era
This success continued until the 2010s. An Italian World Cup came shortly after AC Milan won the Champions League in what was the highlight of Italian football this century. Juventus recovered from a relegation given as punishment for corruption to dominate Serie A throughout the 2010s. Still, one Champions League final appearance is the closest Italy got to fitting back in with Europe's elite.
Many teams have looked capable of winning the title since the 2020s began.
Must Know League Facts
Inter Milan is the only team that has never missed a season of Serie A football.
Juventus have won the competition more times than any other team with 36 wins.
Roma has mastered coming second far better than coming first, with 14 runners-up medals compared to 3 winners' medals.
The earliest recorded league winner was Genoa in 1898.
Read Full Bio
Collapse Bio
bwin - Up to €120 free.
Ready to join one of the world's largest online betting companies? Let's get started!
One of the world's largest sports betting and gaming groups with a proven track record.
Register!
We earn a commission if you make a purchase, at no additional cost to you.

EUslot Online Casino
EUslot is an excellent choice if you want to try something new and innovative. Our casino brand is having everything you need in order to be a successful player.
Join now to get the best Status and accumulate Complimentary Points, which can be exchanged for real money
Join Now!
We earn a commission if you make a purchase, at no additional cost to you.

Trade with Confidence
AutoTrade Cryptos with ZuluTrade!
Cryptocurrency trading becomes social. Join a rapidly growing market by following experienced CryptoTraders from all over the world. ZuluTrade offers you the opportunity to AutoTrade the most sought-after cryptocurrencies on the market.
Trade Now!
We earn a commission if you make a purchase, at no cost to you.

Earn interest on crypto with Gemini Earn®.
Put your crypto to work. With Gemini Earn, you can receive up to 8.05% APY on your cryptocurrency, including stablecoins. Why choose Gemini? Gemini is one of the safest cryptocurrency exchanges where you can buy, sell, store, and earn interest on bitcoin and other cryptocurrencies.
Get Started!
We earn a commission if you make a purchase, at no cost to you.

IQ Option Affiliate Program
Our innovative platform provides you with the highest profit. You can focus on traffic, we will do the rest.
You can earn up to 50% Revenue Share, and receive instant CPA payment for each active user.
Join now!
We earn a commission if you make a purchase, at no additional cost to you.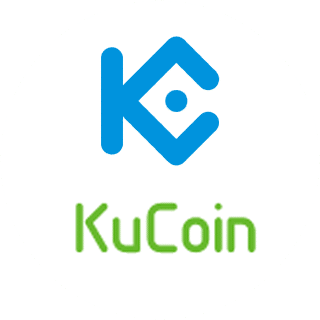 KuCoin - Crypto Exchange
KuCoin is a secure cryptocurrency exchange that makes it easier to buy, sell, and store cryptocurrencies like BTC, ETH, KCS, SHIB, DOGE, Gari etc.
Sign Up to KuCoin and start trading cryptocurrencies.
Sign up!
We earn a commission if you make a purchase, at no additional cost to you.