Player Profile
Full name

Position

Full-back

Nationality

France

Born

29

Height

191

Weight

84
Paul Pogba: Player History, Teams, and Trophies
Paul Pogba History and Highlights
Paul Pogba constantly catches the eyes of fans and media with both the style of his footballing skills and his hair, one way or another, he finds his way into the limelight. But, to those who've seen him at his best, there is clearly a world-class player in Paul Pogba that joins the party when the mood is right.
Yet his time at Manchester United ended in relative animosity, seen as possibly the most expensive mistake in club history. Nevertheless, French fans know that when he plays the right position, he is as talented as any other midfielder he faces and hopes he can drive them forward to more success at the 2022 World Cup.
Qatar 2022 World Cup Finals
France is in the Finals! They managed to beat Morocco 2-0 and made it through for the second year in a row. Read our prediction for the Argentina vs France.
Qatar World Cup Quarterfinals
The France National Football team beat Poland, and managed to make it to the Quarterfinals! Read our prediction for the France vs England Match.
2022 Qatar World Cup Round of 16
The France National Football team made it to the Round of 16! CXSports brings you France vs Poland. Place your Bets! 
2022 Qatar Group Stage
Want to see how Paul Pogba will perform with the France National Football Team in the Qatar 2022 World Cup? Click the links below to bet on your favourite World Cup matches!
Tuesday November 22 –  France vs Australia (Al Janoub Stadium, Al Wakrah; kick-off 8pm).
Friday November 25 –  France vs Denmark (Stadium 974, Doha; kick-off 5pm).
Wednesday November 30 –  Tunisia vs France (Education City Stadium, Al Rayyan; kick-off 4pm).
Starting in France
Paul Pogba comes from a footballing family. His two older brothers were born in Guinea, and both represent the country internationally. However, Paul's football upbringing came in France, and US Roissy-en-Brie took him on at six to nurture his development.
Moving to Manchester
He was still only 16 when Manchester United came to poach him for their own academy amid contract controversy. Then, by 2011, Pogba got his chance in the first team when he made a number of cup appearances under Alex Ferguson and, by the end of that season, also had a couple of league appearances to his name.
Juventus Come Calling
In 2012, with Pogba's contract running out and game time not coming fast enough, it was announced that the French midfielder was moving to Juventus. The minutes came quicker in Italy and Pogba soon started making his stamp on the team, scoring the winner against Bologna only a couple of months after his arrival.
Over the next few years, Pogba became of Juventus' key players and one of the most watchable players in the world as the team dominated Serie A. The seemingly endless highlight reels of his goals and skills had fans everywhere gagging for their team to sign him.
Premier League Return
Very few clubs could meet Juventus' valuation of the French superstar, and United had to break the then-record transfer fee to bring him back. For £90m, fans expected an immediate impact.
Undoubtedly, there were moments when the impact was huge in his second stint. But they were rarely more than moments. Good form was hard to come by for both the player and the club, and fans grew increasingly frustrated with what they saw as a lack of discipline and motivation.
His best run of form came under Ole Gunnar Solskjaer, but when that manager's reign came to an end, it became clear that Pogba's time was also running out.
Returning to Juventus
Clearly not one to reject second chances, Pogba elected to return to Juventus when his United contract ran out in 2022. Many fans in Manchester were outraged that the club had allowed such an expensive acquisition to underperform for years and then leave for free.
Injury has stopped Pogba from getting into his stride at Juventus so far. Yet his form with France has always been exceptional, and many people suspect it was United that caused the problems as much, if not more than, Pogba. If that is the case, Juventus may have just had a world-class midfielder stroll back through their doors for a second time.
Paul Pogba Trivia
Pogba says his footballing role model is Andrea Pirlo, whom he was lucky enough to play alongside at Juventus in 2014.
Don't tell United fans, but Pogba was an Arsenal fan as a kid. The Gunners must be gutted they hadn't noticed him sooner!
Read Full Bio
Collapse Bio
bwin - Up to €120 free.
Ready to join one of the world's largest online betting companies? Let's get started!
One of the world's largest sports betting and gaming groups with a proven track record.
Register!
We earn a commission if you make a purchase, at no additional cost to you.
EUslot Online Casino
EUslot is an excellent choice if you want to try something new and innovative. Our casino brand is having everything you need in order to be a successful player.
Join now to get the best Status and accumulate Complimentary Points, which can be exchanged for real money
Join Now!
We earn a commission if you make a purchase, at no additional cost to you.
Trade with Confidence
AutoTrade Cryptos with ZuluTrade!
Cryptocurrency trading becomes social. Join a rapidly growing market by following experienced CryptoTraders from all over the world. ZuluTrade offers you the opportunity to AutoTrade the most sought-after cryptocurrencies on the market.
Trade Now!
We earn a commission if you make a purchase, at no cost to you.
Earn interest on crypto with Gemini Earn®.
Put your crypto to work. With Gemini Earn, you can receive up to 8.05% APY on your cryptocurrency, including stablecoins. Why choose Gemini? Gemini is one of the safest cryptocurrency exchanges where you can buy, sell, store, and earn interest on bitcoin and other cryptocurrencies.
Get Started!
We earn a commission if you make a purchase, at no cost to you.
IQ Option Affiliate Program
Our innovative platform provides you with the highest profit. You can focus on traffic, we will do the rest.
You can earn up to 50% Revenue Share, and receive instant CPA payment for each active user.
Join now!
We earn a commission if you make a purchase, at no additional cost to you.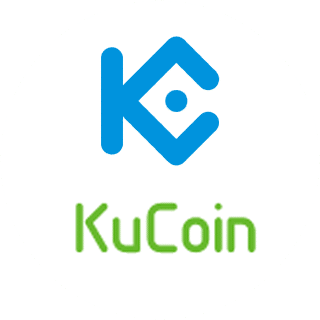 KuCoin - Crypto Exchange
KuCoin is a secure cryptocurrency exchange that makes it easier to buy, sell, and store cryptocurrencies like BTC, ETH, KCS, SHIB, DOGE, Gari etc.
Sign Up to KuCoin and start trading cryptocurrencies.
Sign up!
We earn a commission if you make a purchase, at no additional cost to you.