New Zealand vs Uruguay Prediction RWC 2023 Group A
In a duel marked by the disparities between the squads, New Zealand vs Uruguay will meet this Rugby World Cup 2023 on Thursday, October 5 at 21:00 local time at the OL Stadium in the city of Lyon. It will be a historic duel for the sky-blue team, as they have never played against this rival. The quintet is made up of Italy, France and Namibia.
New Zealand vs Uruguay Odds of an Accessible Match for the All Blacks
New Zealand vs Uruguay Betting Tips Rugby World Cup 2023
The fearsome All Blacks are the champions of the Rugby Championship prior to the Rugby World Cup 2023, a tournament in which they have been crowned 8 times, always with great authority. They finished in the first place with 19 points, one more than the second, Australia. The All Blacks are coming from winning the Santander Cup after beating Romania in the 2022 edition and, if you will, from winning the last Super Rugby Americas with their franchise, Penarol.
How the All Blacks and Uruguay play and some statistics
The Charrúas are all about commitment and courage, but they also have a lot of intelligence to define at specific moments. The forwards are in charge of holding the team until their physique is exhausted, it will be interesting to see that battle of forwards. It is well known that they are not one of the strongest teams in the tournament but these performances are useful for them to gain experience and experience at world level and against excellent opponents.
The All Blacks are already well known. They usually play a simple, uncomplicated rugby that does what the play demands. Everything is done with criteria and with a sense according to the place on the field where the game is taking place. It is true that it does not generate the fear that it did in 2011, 2015 or even 2019, but it is also a squad that always appears in culminating situations and demonstrates its power in every international competition.
New Zealand vs Uruguay Match Preview
So far, New Zealand vs Uruguay have never faced each other in the Rugby World Cup. This will be the first time they meet in the most prestigious rugby championship of all times.
The squad coached by Esteban Meneses has been in 15 matches since the World Cup was created: 3 wins, no draws and 12 losses, an effectiveness of 20%. They scored a total of 188 points and suffered another 718. The Uruguayans have been present in 3 World Cups: 1999, 2015 and 2019, but could never pass the group stage. The idea is to continue gaining experience and international exposure in the most important competition at national team level.
Scary statistics of the All Blacks: Played 56, Won 49, Drawn 0 and Lost 7, 88% of effectiveness. A total of 2,552 points for and 753 against.
Upcoming Matches Rugby World Cup 2023 
Considering that this is the last date of Pool A, there will be no more action for these teams in the group stage of the Rugby World Cup 2023. It can only be noted that the Pool winner will go against the runner-up from Pool B on Sunday 15 at 21:00 at the imposing Stade de France there in Saint-Denis.
For the runner-up, it will be a different story. They will play on Saturday 14 at 21:00 at the same stadium as the previously described match against the Group B winner. Everything is still to be seen in this complex quintet that has great teams competing for glory.
Improve your winnings with the odds to win Rugby at CXSports.
Prediction New Zealand vs Uruguay Rugby World Cup 2023
New Zealand vs Uruguay is a very similar matchup to the ones we have been watching in this Rugby World Cup 2023. One is a powerhouse, ranked 3rd in the world and with 3 World Cups under their belts. On the other side, a developing team, with noble weapons but ranked 17th in the international ranking. There would be no equivalence between the two, although it should be noted that the Uruguayans will be playing a match that will be impregnated as one of the most glorious pages of their history and will proudly represent their country.
Prediction: New Zealand 67-15 Uruguay. Victory for the Men in Black.
What about you? What are you waiting for? Bet Now and win!
Odds Analysis and Previous Match History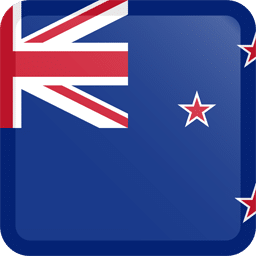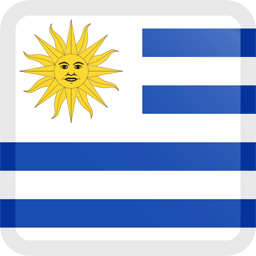 Free Sports Predictions
Subscribe to our free newsletter and get them all!