Italy vs Uruguay Prediction RWC 2023 Group A
This Rugby World Cup 2023, in a match of teams anointed by victories, Italy vs Uruguay will face each other on Wednesday 20 at the Stade de Nice with capacity for 36 thousand spectators in the city of Nice at 17:45 and it will be the second performance of both teams that do not want to lose ground on the powers, although it seems difficult for them to stay alive in the cup. The other three teams are New Zealand, France and Namibia.
Predictions Italy vs Uruguay a game you can't miss
Italy vs Uruguay Betting Tips Rugby World Cup 2023 
The South Americans arrive at the Rugby World Cup 2023 after winning the Santander Cup in Romania in 2022 and also after winning the last Super Rugby Americas with their franchise, Penarol. The Tano team comes from finishing last in the Rugby 6 Nations 2022 where they did not win anything (they won the wooden spoon) and were clearly outclassed by all their opponents.
How Italy and Los Teros play and Statistics
The Charrúas are grit and heart but they also have a lot of intelligence to define at key moments. The forwards are in charge of holding the team until their physique is exhausted. It is well known that they are not one of the strongest teams in the tournament but they will give a worthy image despite the great distances that separate them from the powers.
Italy's style of play is pragmatic and seeks to be patient in order to force some infringement from their opponents and thus score points. They do not usually have a great performance in key matches. They constantly rely on the speed of one of their stars, Ange Capuozzo, who is not in top physical shape.
Italy vs Uruguay Match Preview
This will be the first time that the two national teams will meet in a World Cup, apart from the times they have met in friendly matches.
The Azzurri have played 31 matches since the tournament has been played: 13 wins and 18 defeats, an effectiveness of 42%. From 1987 to 2019, they scored 627 points and conceded 977. The team coached by Kieran Crowley played in all the World Cups that were held and in none of them managed to get past the group stage. The Azzurri are ranked 14th in the ranking.
The squad tactically managed by Esteban Meneses played 15 matches since the Webb Ellis Cup was created: 3 wins, no draws and 12 losses, an effectiveness of 20%. They scored a total of 188 points and suffered another 718. The Uruguayans qualified for 3 World Cups: 1999, 2015 and 2019, but could never get past the group stage. They will look to compete in a group that is not at all accessible but that can continue to position them at international level.
Upcoming Matches Rugby World Cup 2023 Round 3 Pool A
After this electrifying Italy vs Uruguay duel, the Rugby World Cup 2023 does not stop and continues its course and will have the Uruguay vs Namibia match at the OL Stadium on Wednesday, September 27 at 17:45. Both teams will arrive with little chance of reaching the quarterfinals but it will be to gain experience.
Once again, the OL Stadium will witness a great match. New Zealand vs Italy will meet on Friday, September 29 at 21:00 local time. The All Blacks will be very close to qualify for the next round against a weak opponent.
Improve your winnings with the Rugby probability prediction at CXSports.
Italy vs Uruguay Rugby World Cup 2023 Prediction
The Italians do not have a big squad or a notable hierarchy. However, they have been raising their level and are a few levels above the blue-and-blue team. The key of the match will be the speed provided by the Europeans at the ends and the control of the meeting points. It is a match that brings together two teams with low chances of progressing in this Rugby World Cup 2023. Italy vs Uruguay will have everything but there will be a winner.
Prediction: Italy 18-10 Uruguay. Victory for those in blue.
What are you waiting for? Hit the Bet Now button to win.
Odds Analysis and Previous Match History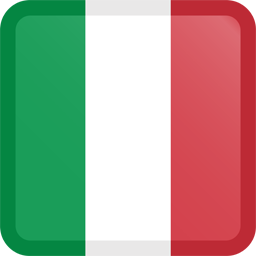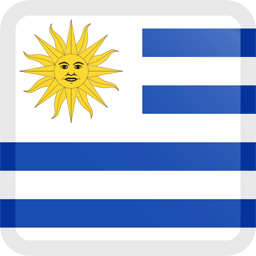 Free Sports Predictions
Subscribe to our free newsletter and get them all!