New Zealand vs Italy Prediction RWC 2023 Group A
Once again this RWC 2023 brings us a very uneven match with important asymmetries between the opponents. New Zealand vs Italy clash on Friday 29 September at 21:00 local time at the OL Stadium in the southeast of France. The other teams in Group A are Uruguay, Namibia and the home team.
All Blacks vs Italy Odds - a Match with Given Result
New Zealand vs Italy Betting Tips Rugby World Cup 2023
The fearsome All Blacks arrive at the Rugby World Cup 2023 as the last champions of the Rugby Championship in its 2022 version, a tournament in which they have been crowned 8 times, always with great authority. They finished in first place with 19 points, one more than the second-placed Wallabies. The Azzurri come from finishing last in the Rugby 6 Nations 2022 where they did not win a single match (they got the famous wooden spoon) and they were completely outclassed by all their rivals.
How the All Blacks and Italy play and Statistics
New Zealand is already widely known. They usually play a simple, uncomplicated rugby that does what the play calls for. Everything is done with criteria and with a sense according to the place on the field where the game is taking place. It is true that it does not generate the fear that it gave in 2011, 2015 or even 2019, but likewise, it is a squad that always appears in key situations and demonstrates its power in every international competition.
Italy's style of play is pragmatic and seeks to be patient in order to force some infringement from the opponent and thus score points. They do not usually have a great performance in key matches. They don't have as many stars as Sergio Parisse who knew how to absorb the pressure.
New Zealand vs Italy Match Preview
New Zealand vs Italy has met 5 times in the Rugby World Cup, all of them in the group stage. In 1987 they met and it was a 70-6 victory for the hosts. One World Cup later, the story was closer but with a favorable outcome for the All Blacks: 31-21. In 1999, the All Blacks showed all their power to win 101-3. In 2003, the difference was 70-7 in another victory for the Kiwis. The last precedent dates back to 2007, a duel in which the Oceanians won in a comfortable 76-14. They should have faced each other in 2019 but it was suspended due to a hurricane.
The team coached by Kieran Crowley played 31 matches since the tournament was played: 13 wins and 18 losses, an effectiveness of 42%. From 1987 to 2019, they scored 627 points and conceded 977. The boys in blue have played in all the World Cups that have been held and in none of them they managed to get past the group stage.
New Zealand and some numbers: Played 56, Won 49, Drawn 0 and Lost 7, 88% effectiveness. A total of 2,552 points for and 753 against.
Upcoming Matches Date 4 Group A Rugby World Cup 2023
Beyond this New Zealand vs Italy, Pool A of the Rugby World Cup 2023 starts to enter the definition zone. On Thursday October 5 at 21:00 local time, New Zealand vs Uruguay at the OL Stadium in Lyon. A historic duel for the South Americans.
The European team will close its participation in this World Cup on Friday, October 6 at 21:00 local time when France vs Italy will play at the same venue as the previously described match.
Improve your winnings with the odds to win Rugby at CXSports.
Prediction New Zealand vs Italy Rugby World Cup 2023
Just by reading New Zealand vs Italy it is obvious who is the one with the advantage in this match valid for the third date of this Rugby World Cup 2023. The men in black are superior in every way to the Italian team, which does not have enough weapons to stop the Oceanian barrage. New Zealand will prevail in all facets of the game.
Prediction: New Zealand 58-15 Italy. Victory for the Men in Black.
What about you, what are you waiting for, Bet Now and win!
Odds Analysis and Previous Match History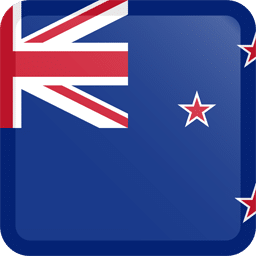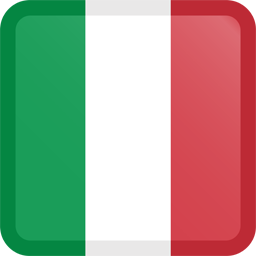 Free Sports Predictions
Subscribe to our free newsletter and get them all!