Ireland vs New Zealand Prediction RWC 2023 Quarterfinal
In the upcoming quarter-finals of the 2023 Rugby World Cup, Ireland will face off against New Zealand in a highly anticipated match. This clash is set to unfold at the iconic Stade de France in Paris, boasting a seating capacity of 80,000 spectators. The showdown is scheduled for Saturday, October 14th, at 9:00 p.m.
Ireland vs New Zealand Odds and Picks
Ireland vs New Zealand Betting Tips Rugby World Cup 2023
The formidable All Blacks, reigning champions of the 2022 Rugby Championship, have dominated this tournament by claiming the title eight times, consistently displaying their dominance. They secured the top spot with 19 points, just one more than their closest rivals, the Wallabies. Although they lost a crucial match to the French in their group stage.
On the Irish side, they arrive at the 2023 Rugby World Cup as champions of the 2023 Six Nations. They won all five of their matches, accumulating 27 points out of a possible 30. France finished in second place, trailing the leaders by seven points. Ireland emerged as the dominant force in their group, particularly with a convincing victory against the Springboks.
How The Shamrocks and The All Blacks play and Statistics
Ireland's playing style revolves around ball movement to create space and penetrate the opponent's defense. Their strengths lie in line-out throws and a series of rehearsed plays executed with precision. The team is led by the experienced Jonathan Sexton, who serves as the captain, fly half, and a prominent scorer.
New Zealand's playing style is already well-established. They opt for a straightforward, uncomplicated approach that adapts to the specific demands of each play. Their actions are guided by a calculated sense of positioning on the field. While they may not instill the same level of fear as they did in 2011, 2015, or 2019, they remain a team that consistently excels in critical situations and consistently showcases their prowess in international competitions.
Ireland vs New Zealand Match Preview
Going back through the history books, we find two instances of an Ireland vs New Zealand clash in the Rugby World Cup.
The first encounter took place during the group stage of the 1995 World Cup, where the All Blacks emerged victorious with a score of 43-19 at Ellis Park.
The second meeting occurred in the 2019 quarterfinals in Japan, where the All Blacks comfortably secured a 46-14 victory at the Tokyo Stadium.
Let's look at the World Cup statistics for both teams:
Ireland has participated in 44 World Cup matches to date. Of these, they have won 28, with no draws, and suffered 16 defeats, achieving a commendable 62% success rate. They have accumulated a total of 1298 points while conceding 783. Despite being recognized as one of the world's top teams, their furthest advancement in the tournament has been the quarterfinals, as they have yet to progress beyond this stage. Nevertheless, they have been a consistent presence in all editions of the competition.
The impressive statistics of New Zealand speak for themselves. They have contested 60 matches, securing victory in 52 of them, with no draws and eight losses, boasting an impressive 86% effectiveness rate. The All Blacks have amassed a total of 2,805 points in their favor while conceding 800.
Upcoming Matches Rugby World Cup 2023 
As we're now into the finals of the RWC 2023, we won't know the next round of fixtures until these quarter-finals are done and dusted.
What we do know, however, is that the winner of this Ireland vs New Zealand match will advance to face the winner of the Wales vs Argentina match.
Improve your winnings with Rugby Predictions at CXSports.
Prediction Ireland vs New Zealand Rugby World Cup 2023
During the group stage of the 2023 Rugby World Cup, Ireland emerged as one of the tournament's powerhouse teams. On the other hand, New Zealand faced a formidable challenge from France in their World Cup debut but subsequently regained their momentum.
This sets up an Ireland vs New Zealand clash that promises to be a hard-fought and closely contested match. The outcome is likely to be determined in the final moments, making for an intense battle with a narrow victor.
Prediction: Ireland 24-19 New Zealand. Victory for the Irish.
What about you? What are you waiting for? Bet Now and win!
Odds Analysis and Previous Match History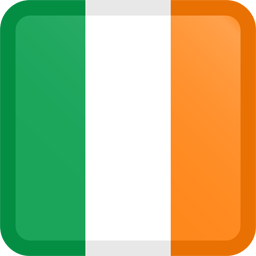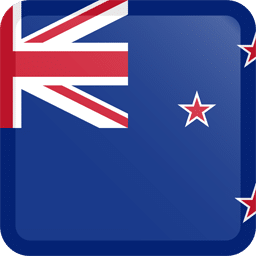 Free Sports Predictions
Subscribe to our free newsletter and get them all!