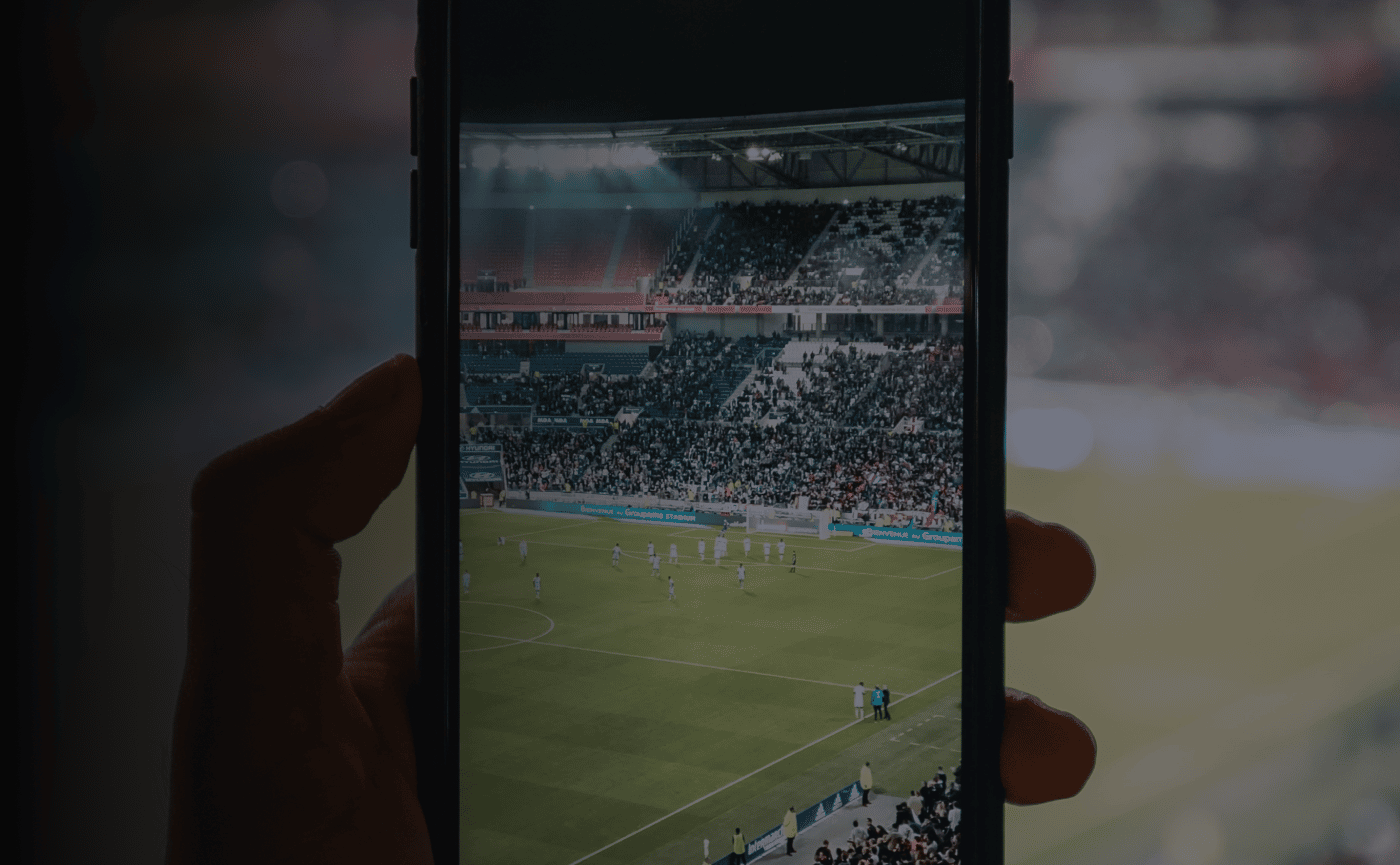 Tapping Into Massive African Sports Sponsorship Opportunities With 22Bet
Industry News
12 minutes reading
10.11.2022
Sports sponsorships in Africa can be hard to come by. With issues like poor internet and TV coverage, and a huge lack of sports fan data, big brands are often reluctant to take the leap. But with some of the world's fastest-growing economies, there are some big opportunities here, especially when it comes to mobile betting apps. Here's what sports teams need to know to get sponsored.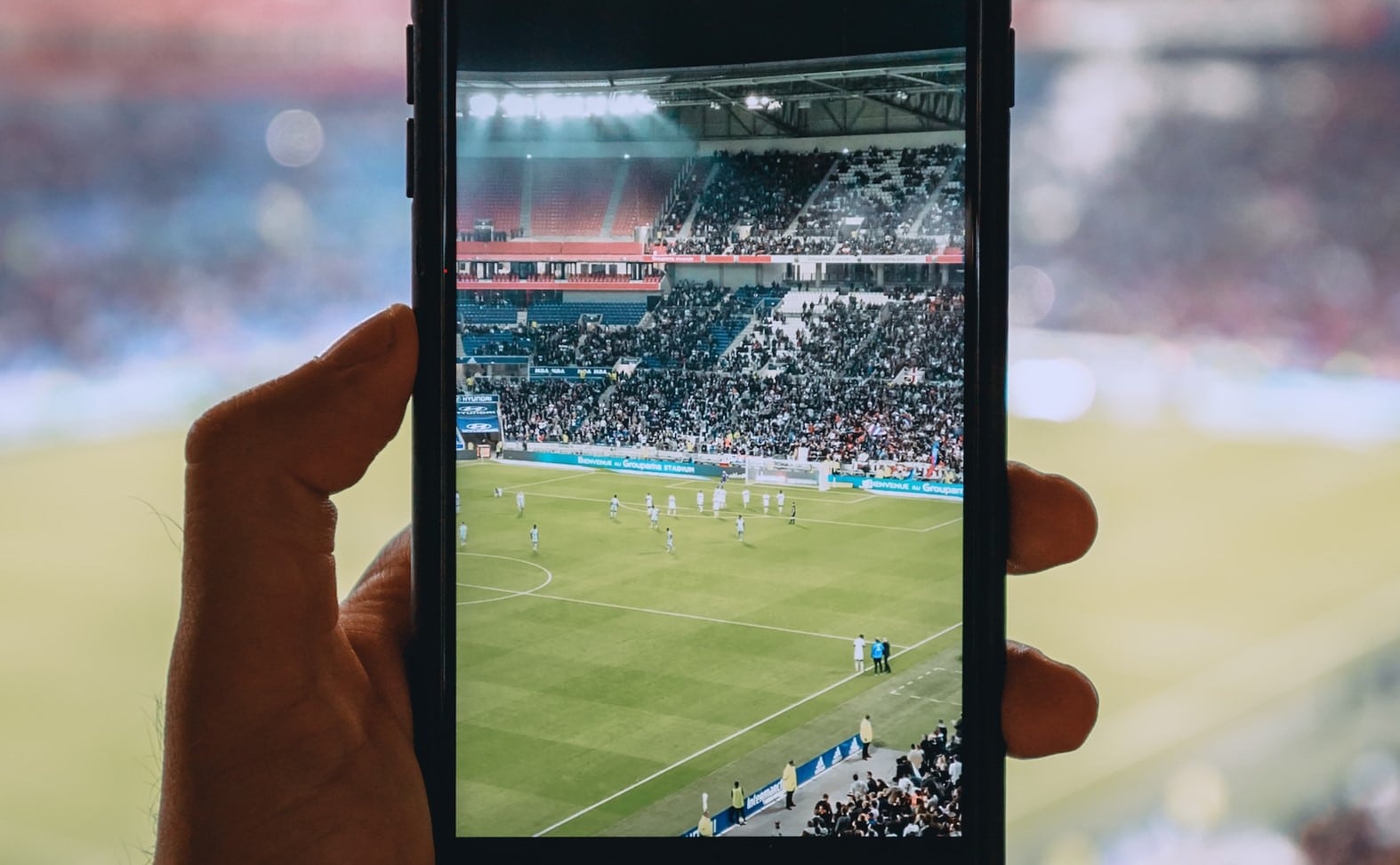 It doesn't matter if you're an athlete or team based in Africa or if you simply have a strong following on the continent, the problem remains — when it comes to pouring money into Africa, most brands get cold feet.
At least, that's the story we hear when viewing sports sponsorship from the traditional logo-on-jersey, fixed-rate sponsorship model. But there are alternative approaches that can unlock sports sponsorships across large swathes of the African continent. You just have to know where to look.
So let's take a closer look at the sports sponsorship situation in Africa and uncover some solutions.
Africa's a Sports Mad Continent, So What's Holding Sponsors Back?
The problem with sports sponsorships in Africa has nothing to do with a lack of sports fans. After all, Africa is a sports-mad continent, with sports sitting in the number four slot for the most popular categories of TV programming year-round. Indeed, on average, TV stations dedicate 10-20 hours of airtime per week to it. And that's on average — let's not forget there are plenty of news/history/drama-focussed channels that would pull this number down.
There's also no lack of brands keen to make a mark on Africa's growing economy. However, while many brands recognize the massive opportunities on the African continent, most are reluctant to make a splash due to one little problem — a lack of high-quality data.
That's it. Plain and simple.
Sadly, the average executive team is unwilling to throw money at something unless they have concrete numbers on what they're throwing that money at. It's just too much of a business "risk" when they don't have a clear breakdown of demographic markers like sex, age, income, and whatnot. In fact, depending on the location, they may not even have access to something as simple as accurate audience counts.
The Developing Sports Sponsorship Scene in Africa
Of course, where there's an opportunity — which there so clearly is — there are those who will chase it. Consequently, there are some developments unfolding in Africa right now that will improve sports sponsorship opportunities in the years to come.
The first of these is the evolution of Nielsen's Fan Insights platform, which made its first venture into Africa with its 2021 launch in Nigeria and South Africa. The company also announced rollouts in Algeria, Angola, Cameroon, Democratic Republic of Congo, Egypt, Ethiopia, Ghana, Kenya, Mozambique, Namibia, Uganda, and Zambia would soon follow.
There are also evolutions taking place in TV coverage, which will be another key enabler. While there is indeed sports coverage across much of Africa (as previously noted, the average station airs 10-20 hours of sports per week), there is a lack of continent-wide dedicated coverage.
To address this, we're now seeing the emergence of media companies addressing this shortfall, with AfroSport TV being a notable example. In fact, in late July this year, the Free-to-Air sports network committed to providing dedicated sports coverage to at least one billion of Africa's 1.3 billion habitants.
Unfortunately, while better data and increased coverage will be key enablers in breaking down the barriers keeping brands out of Africa, they will take time. This simple fact still leaves sports teams and athletes no better off in the short term. So what should they do today?
Addressing the Shortcomings in the Short Term: The Internet and Mobile Betting Apps
While TV coverage and sports fan data are still a while off, one development is rolling out at a far greater pace right now — the internet. Especially mobile betting apps.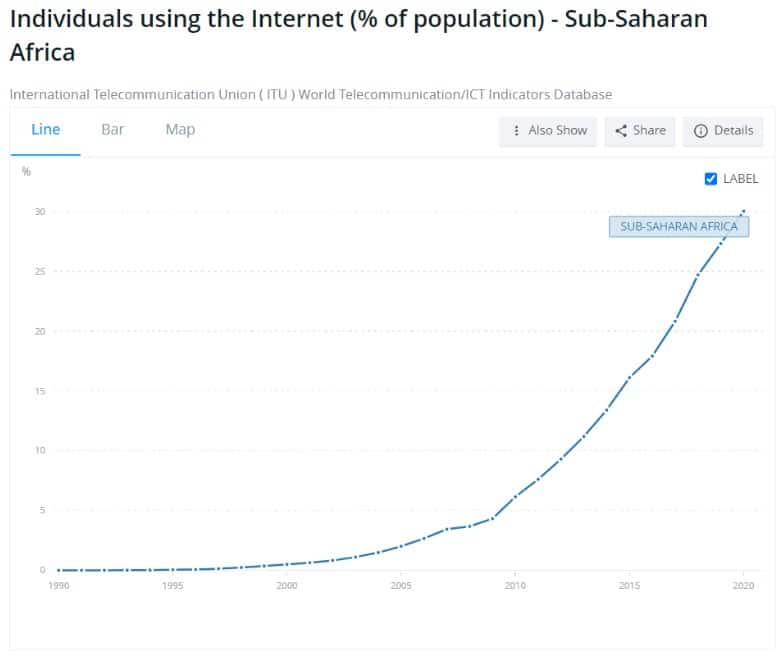 In fact, in the last ten years, increasing internet and mobile app usage in Africa's most disadvantaged regions has hit the mythical "hockey stick" growth pattern. In fact, more than 30% of the population is now regularly browsing online, according to World Bank data.
What's so great about this is that, unlike TV and other traditional media, getting solid data is much easier from websites and mobile betting apps. In fact, it's so easy it's almost free — a simple UTM code or browser cookie is all it takes, with the only cost being whatever analytics/data suite is used to store and analyze the collected data.
Already, this simple development clearly opens up an excellent entry point for brands looking to break into the African sports and betting market. With every click, swipe, and like so easily counted, we're almost at the point where there are no excuses.
How to Leverage Online Sports Sponsorships in Africa
With increased access to the internet, some early movers are starting to give the African market the respect it deserves. As a result, this has unlocked new sponsorship opportunities for sports teams that can grow an online presence and attract fans.
Now, of course, this can be easier said than done. Like anything, developing an online presence and sourcing sponsorships is damn hard work, especially at the amateur and semi-professional level, where teams and athletes juggle their time between playing sports and earning an income through regular employment.
But there are some solutions, one of which is right here — CXSports.
If we can indulge in a bit of shameless self-promotion for just a moment, our entire business is predicated on solving precisely this problem. We provide teams with online monetization opportunities through modules like our dedicated Money Pages. And then, we provide access to the sponsors needed to take advantage of those monetization opportunities: sponsors like BetKing Mobile and 22Bet.
Any African Sports Team Can Pick Up a 22Bet Sponsorship Right Now
A perfect example of what's on offer to sports teams and athletes looking for African sponsorships comes from 22Bet, who we recently signed onto our sponsor network. This leading sports betting operator is highly active in the African market, with a presence in nations as diverse as Zambia, Tanzania, Kenya, Nigeria, the Ivory Coast, Ethiopia, and Senegal.
As for how big of an opportunity a 22Bet sponsorship is, that's largely down to how popular the team is. A 22Bet sponsorship through our platform will pay out based on performance, meaning the more a team can grow its online presence, the more it can potentially earn.
As for the question of how relevant is the African sports betting market, fear not — sports betting is a popular pastime in Africa, with some nations reporting participation rates as high as 83.9%.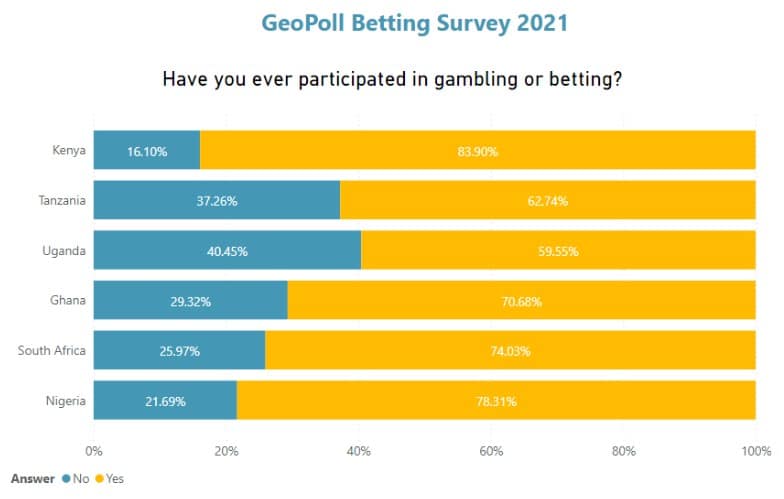 What's more, many participants are also semi-regular, with as many as 70% of sports betting participants placing a bet at least once per week. That already represents a big, ongoing market that's only going to keep growing.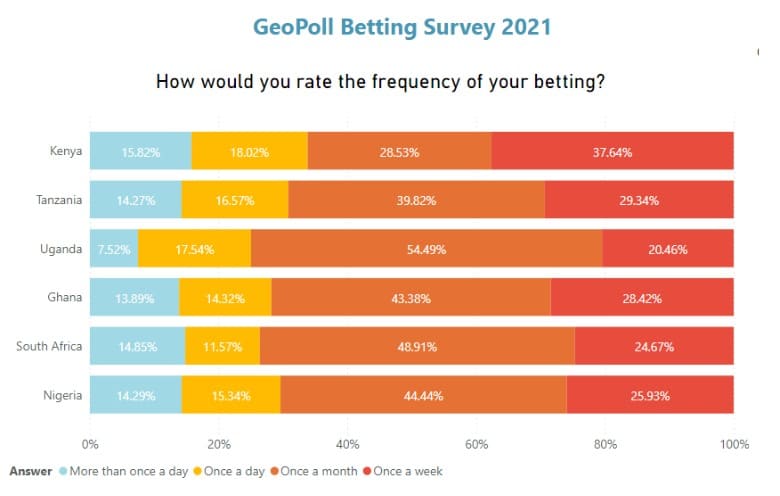 Here's Why a 22Bet Sponsorship Is Perfect for Sports Teams
Let's skip over the obvious "high-affinity with sports" argument for now and get right to the point — a 22Bet gaming app sponsorship could generate significant, ongoing revenues for any sports team or athlete, whether amateur or pro. Instead, let's get to the real arguments.
22Bet Is a Highly-Trusted Operator
As one of the leading global players in the online sports betting industry, 22Bet delivers a high level of trust to its partners and customers. And while this is important in any country, it's even more so in developing markets where scam operators can more easily slip under the radar.
22Bet Pays Ongoing Revenues For Life
Performance-based sponsorships might seem a bit rough at first. After all, isn't it much easier to take an upfront check and be done with it? Well, not quite.
With the right sponsor, performance-based sponsorship works out to be a better deal in the long run. This is because sponsors like 22Bet don't just make one-time payments. Instead, they pay the referring team ongoing revenues for the life of any client they generate.
Effectively, what this means is that while a single referral might only pay out a small amount at first, that's only the first payment. If that referred customer remains a 22Bet customer, the referring team or athlete continues to receive payments.
Putting it All Together
Putting two and two together, 22Bet allows sports teams and athletes to get sponsored by a high-affinity, high-trust brand that makes ongoing payments. This last point can't be stressed enough in a market like Africa — remember, many nations have a fairly large whack of the population participating in sports betting every week, and most of them are doing it online via mobile betting apps.
And if we remember that the industry is filled with many low-trust operators, there's a real opportunity for sports teams to take advantage of the inevitable churn. Throw this together with new betters coming onto the market (either by age or an improving socio-economic situation), and sports teams have a real opportunity to generate significant life-long revenues.
Mobile Sports Betting Apps in Nigeria, Zimbabwe, and Other Specific Markets
Of course, 22Bet isn't the only option for sports betting apps on the African continent. But they are one of the more widely available ones. This makes them great for sports teams looking for a top-notch continent-wide sponsor.
However, other options could prove more profitable for teams with big followings in particular nations. One great example here is BetKing, which is becoming a hugely popular operator in Nigeria. And this isn't just because of great branding.
In fact, the BetKing mobile lite app is built specifically for markets like Nigeria — markets that rank towards the bottom of world internet speed rankings. Quite simply, most old mobile betting apps are too bandwidth-intensive to penetrate such markets, even if they're run by approved operators.
Here's the Next Steps to Securing an African Sports Sponsorship
Taking advantage of the opportunity here couldn't be simpler. As already mentioned, we have a platform right here where sports teams can get online, deploy monetization modules, and get sponsored by 22Bet.
The process is relatively simple and requires little more than filling out an application to get the ball rolling. After that, a little work towards building out team and athlete bios will complete activation, after which teams and athletes can login to start taking on sports sponsorships from 22Bet, BetLing Mobile Lite, or any one of our dozens of network partners.