4. Harry

Maguire
Soccer
Full-back
UK
Player Profile
Full name

Position

Full-back

Nationality

England

Born

29

Height

194

Weight

100
Harry Maguire: Updated Player History, Teams, and Trophies
Harry Maguire History and Highlights
The most expensive defender in football's history, Harry Maguire looked to be worth his weight in gold when he completed his £80m transfer from Leicester City to Manchester United. However, while things went well initially as he led his club and country, things have declined in recent years.
Fans of both clubs and country hope that he can rediscover the form of old soon to push his sides forward.
Qatar World Cup Quarterfinals
The England National Football team beat Senegal, and managed to make it to the Quarterfinals! Read our prediction for the France vs England Match.
2022 Qatar World Cup Round of 16
England National Football made it to the Round of 16! CXSports brings you England vs Senegal. Place your Bets! 
2022 Qatar Group Stage
Want to see how Harry Maguire will do with the England National Football team in the Qatar 2022 World Cup? Click the links below to bet on your favourite World Cup matches!
Monday November 21 –  England vs Iran (Khalifa International Stadium, Al Rayyan; kick-off 2pm).
Friday November 25 – England vs USA (Al Bayt Stadium, Al Khor; kick-off 8pm).
Tuesday November 29 –  Wales vs England (Ahmed bin Ali Stadium, Al Rayyan; kick-off 8pm).
Sheffield Start
Born in Sheffield, Harry Maguire's footballing talent was clear from an early age when Sheffield United took him in at just seven years old.
He stayed at the club's academy for almost a decade and primarily played in central midfield. His time in the center of the park is cited as a key reason that his ball-playing abilities make him such a highly regarded center-back today.
He first broke into Sheffield United's first team when the team was struggling to survive in the Championship. Although Maguire made an instant impact – winning Man of the Match in his first appearance, as a sub no less – it wasn't enough to stop the club from getting relegated to League One.
Maguire shone in League One, and soon clubs further up the league pyramid came knocking and, in 2014, it was Hull who won the race when Maguire accepted their £2.5 million bid.
Time at Hull
He initially struggled to break into the first team in Humberside and was loaned out to Wigan Athletic for the second half of the 2014-15 season. However, by 2016-17 he was a key player for Hull, winning the Player of the Year award as the club was relegated from the Premier League.
It was clear by now, however, that Harry Maguire was too good to be playing in the Championship, and so Leicester came in with a £12 million bid. His price tag was more than justified as he again won his club's Player of the Season award without missing a single minute of league football.
Moving to Manchester
Although Leicester had won the Premier League more recently than Manchester United, a move to the Red Devils was still seen as a step up for the aerially dominant center-back. Despite his clear talent, the £80m that it cost to lure him away from Leicester in 2019 was a staggering amount.
Yet this pressure didn't seem to affect him initially, as he became the club captain after 6 months and a number of commanding performances. It appeared initially that Maguire would be a key figure in United's re-emergence at the top of English football, but things all started to go downhill in 2020 for both player and club.
The England defender was routinely picked out for criticism as the team limped to a 6th placed finish under Ralf Rangnick, and he now appears to be out of favor completely with new manager Erik Ten Hag.
Yet his form for England has always been impressive, winning a spot in the 2020 European Championships team of the tournament and solidifying himself as one of manager Gareth Southgate's key players. England fans hope he can leave Manchester United's form behind if he is to play a part in the 2022 World Cup campaign.
Harry Maguire Trivia
Harry comes from a footballing family, with his brothers Laurence and Joe both also playing the game.
Maguire's name is likely to be remembered in Sheffield for quite a while, as he was named in the League One team of the season three times.
Read Full Bio
Collapse Bio
bwin - Up to €120 free.
Ready to join one of the world's largest online betting companies? Let's get started!
One of the world's largest sports betting and gaming groups with a proven track record.
Register!
We earn a commission if you make a purchase, at no additional cost to you.
EUslot Online Casino
EUslot is an excellent choice if you want to try something new and innovative. Our casino brand is having everything you need in order to be a successful player.
Join now to get the best Status and accumulate Complimentary Points, which can be exchanged for real money
Join Now!
We earn a commission if you make a purchase, at no additional cost to you.
Trade with Confidence
AutoTrade Cryptos with ZuluTrade!
Cryptocurrency trading becomes social. Join a rapidly growing market by following experienced CryptoTraders from all over the world. ZuluTrade offers you the opportunity to AutoTrade the most sought-after cryptocurrencies on the market.
Trade Now!
We earn a commission if you make a purchase, at no cost to you.
Earn interest on crypto with Gemini Earn®.
Put your crypto to work. With Gemini Earn, you can receive up to 8.05% APY on your cryptocurrency, including stablecoins. Why choose Gemini? Gemini is one of the safest cryptocurrency exchanges where you can buy, sell, store, and earn interest on bitcoin and other cryptocurrencies.
Get Started!
We earn a commission if you make a purchase, at no cost to you.
IQ Option Affiliate Program
Our innovative platform provides you with the highest profit. You can focus on traffic, we will do the rest.
You can earn up to 50% Revenue Share, and receive instant CPA payment for each active user.
Join now!
We earn a commission if you make a purchase, at no additional cost to you.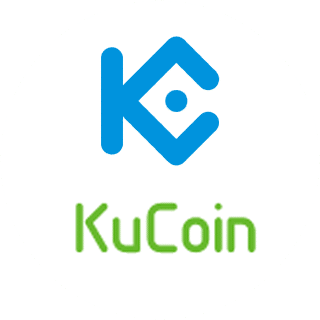 KuCoin - Crypto Exchange
KuCoin is a secure cryptocurrency exchange that makes it easier to buy, sell, and store cryptocurrencies like BTC, ETH, KCS, SHIB, DOGE, Gari etc.
Sign Up to KuCoin and start trading cryptocurrencies.
Sign up!
We earn a commission if you make a purchase, at no additional cost to you.