10. Harry

Kane
Soccer
Full-back
UK
Player Profile
Full name

Position

Full-back

Nationality

English

Born

29

Height

188

Weight

86
Harry Kane: History, Trophies, and Awards
Harry Kane History and Highlights
One of the greatest forwards of not just England but the whole world, Harry Kane, has already established himself as a legend for both club and country. The national side hopes his goalscoring prowess can spearhead the team to victory at the 2022 World Cup in Qatar.
Qatar World Cup Quarterfinals
The England National Football team beat Senegal, and managed to make it to the Quarterfinals! Read our prediction for the France vs England Match.
2022 Qatar World Cup Round of 16
England National Football made it to the Round of 16! CXSports brings you England vs Senegal. Place your Bets! 
2022 Qatar Group Stage
Want to see how Harry Kane will do with the England National Football team in the Qatar 2022 World Cup? Click the links below to bet on your favourite World Cup matches!
Monday November 21 –  England vs Iran (Khalifa International Stadium, Al Rayyan; kick-off 2pm).
Friday November 25 – England vs USA (Al Bayt Stadium, Al Khor; kick-off 8pm).
Tuesday November 29 –  Wales vs England (Ahmed bin Ali Stadium, Al Rayyan; kick-off 8pm).
Early rivalry
Despite being a Spurs fan growing up, Harry Kane couldn't turn down the opportunity when North London Arsenal's youth academy offered him a place when he was just eight years old. This offer was after the Spurs initially turned him away after a trial.
He ended up bouncing between various youth sides, including that of Watford and Ridgeway Rovers.
Gaining experience
After Spurs caught a second glimpse of him while playing for Watford, they couldn't pass up the opportunity to sign him again. He signed his first professional contract with them in 2010 and was soon sent out on loan to get some minutes under his belt.
He had spells at Leyton Orient, Millwall, Norwich, and Leicester City. Each represented a step up, but he hardly showed prolific goalscoring ability during any of his temporary stints.
Spurs breakthrough
Kane's first real chance to impress at his boyhood club came in 2014, initially earning several substitute appearances. In October of that year, he scored his first hat trick, and, best of all, it came on the European stage.
By the end of the 2014-15 season, Kane was not just an established member of the first team but also one of the side's key players. He was named in the league's PFA Team of the Year and also won the PFA Young Player of the Year award.
Never looking back
His quality has remained consistent ever since he announced himself in the world's toughest league as one of the competition's best players in his debut season.
He was the Premier League's top scorer in the 2015-16 season, an accolade he would win again the following season and in 2020-21. In 2017 he even threatened the long-held dominance of Lionel Messi and Cristiano Ronaldo when he finished the year as Europe's top scorer in all competitions with 56 goals.
He also took on the number 10 shirt, a move that not just highlighted his importance to the club but also his shift to a deep-lying forward that creates chances just as well as he finishes them off.
Kane's personal success has still not yet translated to silverware with the Spurs. The side finished as runners-up in the Premier League in 2017 and the Champions League in 2019. Despite the disappointment at not being able to cross the finish line in the biggest competitions in club football, the finishes were still the best in Spurs' history.
Aiming higher
While Kane has always been perfect for the Spurs, he has often been seen as a big fish in a (relatively) small pond. However, the club had remained resolute in fending off larger, richer clubs, even if his departure seemed inevitable in 2021 when Manchester City made their interest public. Kane also made no secret of his desire to compete for silverware more regularly.
However, when the clubs couldn't agree on the deal's financials, Kane quickly got back to leading Spurs, and the fans soon forgave him.
He is once again settled in North London, focusing on finding top form before leading England at the 2022 World Cup.
Harry Kane Trivia
Kane seems destined to become England's top goalscorer of all time. He is currently sitting only 3 goals behind Wayne Rooney, with his best years still possibly ahead of him.
Harry Kane received an MBE award from the British Queen for his services to football.
Read Full Bio
Collapse Bio
bwin - Up to €120 free.
Ready to join one of the world's largest online betting companies? Let's get started!
One of the world's largest sports betting and gaming groups with a proven track record.
Register!
We earn a commission if you make a purchase, at no additional cost to you.

EUslot Online Casino
EUslot is an excellent choice if you want to try something new and innovative. Our casino brand is having everything you need in order to be a successful player.
Join now to get the best Status and accumulate Complimentary Points, which can be exchanged for real money
Join Now!
We earn a commission if you make a purchase, at no additional cost to you.

Trade with Confidence
AutoTrade Cryptos with ZuluTrade!
Cryptocurrency trading becomes social. Join a rapidly growing market by following experienced CryptoTraders from all over the world. ZuluTrade offers you the opportunity to AutoTrade the most sought-after cryptocurrencies on the market.
Trade Now!
We earn a commission if you make a purchase, at no cost to you.

Earn interest on crypto with Gemini Earn®.
Put your crypto to work. With Gemini Earn, you can receive up to 8.05% APY on your cryptocurrency, including stablecoins. Why choose Gemini? Gemini is one of the safest cryptocurrency exchanges where you can buy, sell, store, and earn interest on bitcoin and other cryptocurrencies.
Get Started!
We earn a commission if you make a purchase, at no cost to you.

IQ Option Affiliate Program
Our innovative platform provides you with the highest profit. You can focus on traffic, we will do the rest.
You can earn up to 50% Revenue Share, and receive instant CPA payment for each active user.
Join now!
We earn a commission if you make a purchase, at no additional cost to you.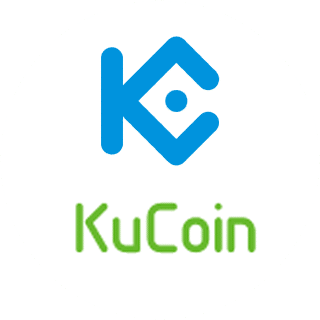 KuCoin - Crypto Exchange
KuCoin is a secure cryptocurrency exchange that makes it easier to buy, sell, and store cryptocurrencies like BTC, ETH, KCS, SHIB, DOGE, Gari etc.
Sign Up to KuCoin and start trading cryptocurrencies.
Sign up!
We earn a commission if you make a purchase, at no additional cost to you.