Defensa y Justicia vs Godoy Cruz Prediction and Odds Date 01
The second phase is beginning and already the clubs are having to make do in their groups in order to go further. This is just the first match, and not all of them bring good news from the first half of the competition. This match will be played at the Norberto "Tito" Tomaghello stadium, on 20/08. They were two of the best teams in the previous stage and now it is their turn to face each other again. The Prediction for Defensa y Justicia vs Godoy Cruz foresees an even match, as they have been in the past, and an opening match. Get your bets ready, we bring you the data you need to win.
Defensa y Justicia vs Godoy Cruz Odds and Statistics
Defensa y Justicia vs Godoy Cruz Betting tips AFA First Division: The season so far.
Defensa y Justicia
The Falcons arrive to this second phase with a good taste in their mouths, they want to continue being referents within this First Division.
The moment that Defensa y Justicia are living is undoubtedly a boost to continue winning in the games ahead. Of course, it is not an easy draw, but they have what it takes to knock down more than one on the road. In the AFA First Division first phase they managed to finish in a very good position, foreseeing what was to come. This Defensa y Justicia vs Godoy Cruz is a tough match for them, they have not been able to beat their opponents for a long time, but they are going for it.
Godoy Cruz
The Tomba between falls and stumbles were carving their way in the First Division, to now stick out their chest also in the second round.
Not everything went smoothly for Godoy Cruz in the first phase, they had to deal with constant stumbles and falls, adding up was costing them as the matchdays went by, but they did not stop the pace. Now in this group they will have important opponents, but they can surely harvest good seeds. Defensa y Justicia vs Godoy Cruz could be a match to have a good start with three points, but they cannot be confident because of what they have already achieved against them.
Defensa y Justicia vs Godoy Cruz Preview Games and History
Their closest encounter was on 06/20/22.
There they would play at the Malvinas Argentinas stadium, also in the second round, in the previous campaign. As usual, the match was very even, but it would be the locals who would end up winning by the minimum difference with a vital comeback against Defensa y Justicia.
Godoy Cruz would have 43% ball possession, but they were not being affected by this difference in the statistics; the visiting team would end up with 57% ball control during the match, they almost managed to take the match at first, but then they would lack time to at least equalize.
The accuracy of the combinations for the Tomba was 61%, even so, they were building good plays to get to the rival; Defensa y Justicia would end with 71% of the passes successfully completed, but little upwards. Godoy Cruz had five shots on goal, scoring twice, while The Falcons had four shots on goal, scoring on just one occasion.
In the 14th minute, the visitors took the lead with a goal by midfielder Francisco Pizzini, assisted by Bou. But nine minutes later, Ojeda served the ball for defender Guillermo Ortiz to equalize the score. And at minute 36, the locals turned the game around with another pass from Ojeda to forward Salomón Rodríguez, thus ending Defensa y Justicia vs Godoy Cruz 1-2.
Upcoming Argentina First Division Round 2 Games
On date #2 of the second phase, Godoy Cruz vs Central Cordoba; and Platense vs Defensa y Justicia will be played.
Place your bets with CXSports soccer predictions, winnings are waiting for you.
Prediction Defensa y Justicia vs Godoy Cruz in August 2023
Between December 2017 and June 2022, the five most recent matches between these two clubs have taken place, all in the Primera División, with some distance between some of them. The Falcons have won on three occasions, but not since 2019; while the Tomba, have two victories, from the last clashes between them. In the first phase they were very close between them, at times the locals had better numbers. The Prediction for Defensa y Justicia vs Godoy Cruz is a draw at 2 – 2 or a 1 – 0.
What are you waiting for? Hit the Bet Now button to win.
Odds Analysis and Previous Match History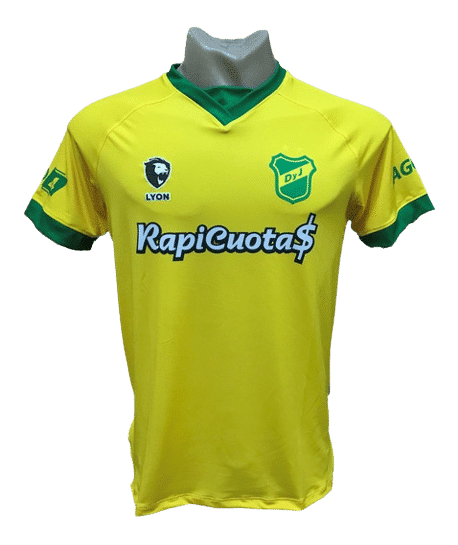 Defensa y Justicia
Argentina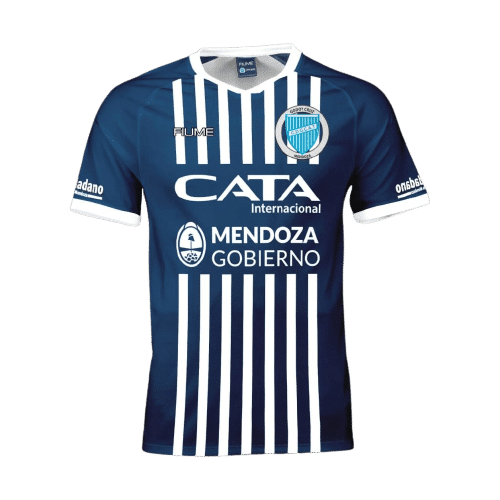 Free Sports Predictions
Subscribe to our free newsletter and get them all!