Almeria vs Girona | LaLiga 22-23 | Matchday 10
This game is now over. If you are looking for the next time Almeria and Girona face off, check out our Girona vs Almeria prediction.
There are teams that have it tough from the start and will have to give their all in LaLiga. Getting a place in a competition like this is not so easy. And Almeria vs Girona will be one of those matches where they leave their soul on the pitch to get results. These small teams are the ones that have fans at heart who always bet on them. And here we tell you what can come out of this Almeria vs Girona match.
Newly promoted to the First Division, facing off
Until recently, these two teams did not play matches in the Primera División. U.D Almeria managed to climb up the ladder directly, while Girona F.C. did the same in the playoffs. Therefore, they will have to do everything possible to maintain their positions and demonstrate why they achieved this feat of returning to LaLiga, the elite of Spanish soccer. Playing among the big teams is no easy task, but if they made it this far they have soccer to show for it.
What does the last Almeria vs Girona match leave us with?
In fact, the last meeting in which these two teams faced each other was in LaLiga SmartBank of the Spanish Second Division. The dispute was at the Power Horse Stadium, home of Almeria, losing 0-1 against Girona. The Almeria vs Girona match was played in the first quarter of the year, on March 27.
It was a rather soft game, without many scoring opportunities for either side. There was hardly any movement, even ending in the expulsion of the scorer of the only goal of the day. Borja García was shown the red card at the end of the game, minute 90+1.
What the club is worth, numbers and beyond them
As it turns out, Girona is one of the most profitable teams of the season. It has managed to build up a squad thanks to players' sessions. Its value stands at 84 million euros and its expenditure has been minimal. The illusion of returning to the first division is great and economically solid. What's more, what a sponsor they've got to make history, it's the first pet friendly team in the world. Of course we would bet on something like that! Some things are worth gold, in short.
For its part, Almeria, although distant, has its coffers well cared for. With a value of over 78 million Euros, not bad for a newly promoted team. Although it must take care of its balance sheet in transfers.
But in the end, in this Almeria vs Girona, the millions invested or saved will be of no use. The respective squads will have to go all out, the performance depends on the points they get.
The squads that could face each other on the pitch
It is likely that both teams will start the game with players who have already helped them in previous opportunities. Almeria, who have almost always conceded goals, even to the Whites who lead the table, will be looking for this game to be no exception. They may include players such as Ramazani, Centelles, Touré and Melero. For their part, Girona will go all out with the likes of Stuani, Castellanos and Saíz.
Predictions for this match…
For sure, the outlook will not be very different from the Almería vs Girona match at the beginning of the year. It will be played again at the Estadio de los juegos mediterráneos, home of Almería. This may serve as a boost for them and they may win the game. There is more solidity in both teams and they will look to take the three points. We believe a 2 – 1 result in favor of Almeria is expected. The bidding will be tight so a goal fest is not expected from either side.
Make sure to place your bets on Almeria vs Girona by clicking on the BET NOW buttons above and below this article.
Next matchday: 
For matchday 11, we bring you Girona vs Osasuna and Almeria, who travel to the land of Villarreal CF. Place your bets! 
Odds Analysis and Previous Match History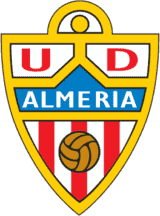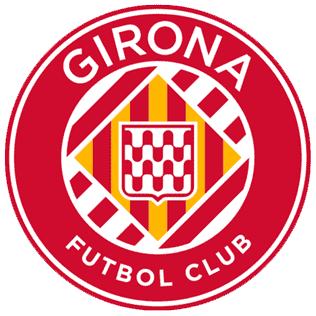 Free Sports Predictions
Subscribe to our free newsletter and get them all!