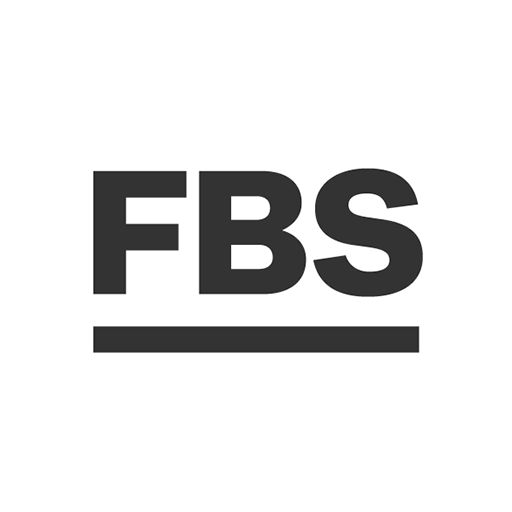 FBS Sponsors: Background and Corporate Overview
Most every online trade today is aware that FBS sponsors professional sports teams, but few are familiar with the company's humble beginnings. Founded back in 2009, the company grew very quickly in its first year of operations, from 0 accounts to 50,000+ within its first 12 months of operation.
Today, FBS is home to over 17 million online trading accounts and has earned many accolades as a Forex broker, winning more than 60 international recognitions.
FBS Broker at a Glance
The following provides a visual representation of FBS' credentials and credibility:
The online trading platform has strategically positioned itself as a key player in the Forex Brokering industry by taking a few key client-centric initiatives including:
FBS Achievements and Forex Broker Awards
FBS Sponsors is no stranger to awards. In fact, the highly decorated Forex broker's closet may even make Michael Phelps blush. Here is a short selection of awards and industry recognitions collected over the past few years:
Best FX IB Program
Best FX Broker Indonesia
Best Forex Broker Southeast Asia
Best Forex Broker Thailand
Best International Forex Broker
Best Customer Service Broker Asia 2016
Top IB Program 2016
Highly Recommended Broker Insurance Company in Indonesia of the year
Best Forex Brand, Asia 2015
Best Safety of Client Funds Asia 2015
Best broker in Asia-Pacific region 2015
Best broker in the Middle East
Most Transparent Forex Broker – 2018
Best Forex Trading Account 2018
Best Copy Trading Application Global – 2018
Best Investor Education – 2017
Best FX IB Program – China 2017
Is FBS a Legit Forex Broker?
The data above should provide you with a solid indication as to whether or not FBS can be trusted.  Here are a few more stats that speak highly of the credibility of this outstanding Forex broker:
Over 7000 new accounts are opened at FBS every day.
It takes their customer service department less than 30 seconds (on average) to solve a customer issue or trading issue.
Over 17 million traders from around the world entrust FBS with their Forex trading needs.
Every 20 seconds, a request is being made to withdraw customer profits from the platform.
80% is the customer retention rate, meaning 8 out of 10 clients stay with the platform forever.
FBS Sponsors Football
If you are a football/soccer fan, chances are you have been sleeping under a rock if you don't know FBS. Yes, FBS sponsors one of the leading EPL (English Premier League) football clubs: Leicester FC.
This strategic move is very interesting, especially in light of the recent "shirt ban" in the betting industry, that has seen big betting brands like Bet365, Betway or BWIN lose their rights to display their brands on professional team jerseys across in the UK and increasingly so in other jurisdictions as well.
The fact that FBS sponsors Leicester FC also provides the online trading brand with a massive competitive advantage over smaller trading platforms that cannot afford to (or do not have the clout) sponsor large professional teams.
Leicester City Football Club is a professional football club based in Leicester in the East Midlands, England. The club competes in the Premier League, the highest level of England's football league system, and plays its home matches at the King Power Stadium.
At the Heart of the Sponsorship between FBS and Leicester City
FBS Sponsors is Leicester City's "Principal Club Partner." What does that mean? For one, a lot of money for the EPL football club. The official FBS pitch revolves around "helping bring awareness to the opportunities for accessible trading." But let's not fool ourselves here. Companies don't spend mega millions every year to raise simple awareness. There are a lot of dollars and cents at stake here, after all, or pounds rather.
The idea here is to create brand alignment with a proven winner on the pitch – and draw the winning brand parallel of the pitch as well:
* On one hand, Leicester City Football Club have won every major honor in English football: the Premier League, the FA Cup and the League Cup.
* On the other, FBS have won over 60 international awards from most prominent financial organizations and publications.
Get the idea? While the parallel may seem a bit far-fetched, you get to make the case when you write a big check as the FBS sponsor certainly did. Add an assortment of brand perks to the mix, and the brand connection is done in the mind of the fans: signed jerseys and memorabilia, event tickets, joint merchandise, etc.
FBS and Leicester: How Much is the Deal Worth?
You may be wondering what amount of money would convince the Leicester Football Club to give up the prime real estate on its official shirt to the FBS sponsor. After all, FBS dislodged King Power, the Thai travel retail group which had served as Leicester's front-of-shirt sponsor since the 2010-11. The answer is a "lot of money." The deal is reported to be worth around £4 million ($5.65 million) per year.
The Premier League club initiated the FBS logo on their shirts for their final Premier League game of the 2020-21 season, at home against Tottenham Hotspur, on a Sunday during the month of May 2021.
Susan Whelan, Leicester City chief executive and FBS sponsor, stated: "Establishing key partners of this scale and ambition has always been a central part of our vision for the club, enabling us to keep investing in improvement and growth while enhancing the club's profile all over the world.
"We are looking forward to working with FBS to bring to life our vision for the partnership to the world and our global fanbase."
Yulia Ivanova, FBS chief executive, added: "We are very excited about this partnership and the opportunity to align FBS with Leicester City. It will significantly expand our brand positioning and it will help us market our comprehensive solutions portfolio to all customers globally."
125% Sign-up Bonus

Online Betting with the 22Bet Sportsbook!
Bet Online with 22Bet Bookmaker and Browse our Great Selection of Major Sports Events and High Odds ☆ Get a Bonus up to $/€122 and Bet Like a Pro!
Bet Now!
We earn a commission if you make a purchase, at no cost to you.

Win a Lamborghini!


Ac pulvinar facilisis
More Influencers