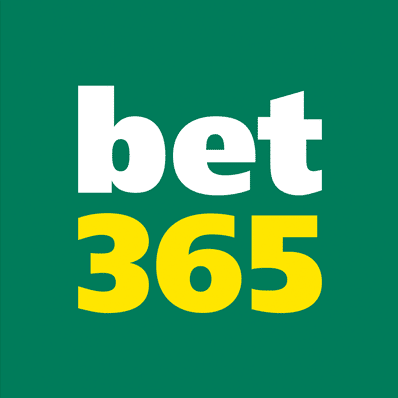 Bet365 Sponsorships
Bet365: Background and Corporate Overview
Before discussing Bet365 sponsorship initiatives in more detail, let's take a short look at the company's history. Bet365 is a British online gambling operator headquartered in Stoke-on-Trent. The company was founded in the year 2000 by Denise Coates and her brother John Coates. Denise is still the largest shareholder of the company (Bet365 Group Ltd) today.
Bet365 also maintains offices in other cities and jurisdictions, among which: Manchester, Gibraltar, Malta, Bulgaria and Australia. More than 4,000 people work at the company, which also runs a well-known affiliate programme under the same name.
In 2021, Bet365 came in third in The Sunday Times Profit Track 100 league table, which lists private companies in the UK based the rate of their overall profit growth.
Denise Coates: Founder Salary and Controversies
Bet365's founder, Denise Coates, made headlines in the late 2010s when her (in)famous corporate compensation package was disclosed. With a salary award of £217m ($265m) in 2017 and a raise to £265m ($324m) in 2018, Ms. Coates claimed the title of highest paid executive in the UK. This generous compensation scheme did not go unnoticed and prompted criticism from a wide spectrum of UK-based charity groups.
Denise, John and Peter (the Coates family) made further headlines in January 2019, when they ranked second on The Sunday Times list of the UK's top taxpayers, after paying a whopping total tax bill amounting to £156 million ($190.7m), with sister Denis writing a personal check in the amount of £99 million ($121m) to the UK tax authorities.
Bet365 Sponsorship and Partnership Initiatives
Bet365 sponsorships have grown in scope rather dramatically in recent years. While the company did not aggressively pursue large scale sports sponsorships in its earlier days, the deals structured in the early 2020s – particularly with English Premier League football clubs – have shown new ambitions to building a mega brand, maybe in response to deals signed by other operators like Betway, BWIN or Hollywoodbets.
As of 2020, Bet365 sponsorship extends to four Premier League Clubs: Leicester, Newcastle, West Bromwich, and the Wolverhampton Wanderers.
Bet365 and Leicester City
Back in April 2015 already, EPL football club Leicester City had agreed to expand its working relationship with Bet365 as the club's official betting partner. At the time, the club terminated its existing partnership with 666 BET and the Foxes' opted instead for an exclusive deal with Bet365.
Leicester City Commercial Director Ian Flanagan was quoted as saying: "Bet365 have been one of our most consistent commercial supporters at King Power Stadium since the Club moved here 13 years ago and remain one of the world's most reputable betting companies."
Bet365 Becomes Newcastle United's Official Betting Partner
In Jul 2019, The Magpies announced a new official UK betting partner in addition to their "official" betting partners, with Bet365 sponsorship and Fun88.
Bet365 and West Bromwich Albion
The year was 2014 when Premier League side West Bromwich Albion agreed to sponsorship deals with two bookmakers: Bet365 and 666Bet. At the time, the partnership saw Bet365 become the club's exclusive gaming partner for the UK and Europe. Yet in August 2021,
sportsbook and online gaming operator LV BET had secured a partnership with the EFL Championship soccer team for the 2021/2022 season.
Things change fast in this space, and they will change even further now that betting shirt sponsorships (including Bet365 sponsorships) and other forms of gambling advertising bans are quickly taking shape. Bet365 sponsorships will need to adapt to this rapidly evolving environment as well.
Bet365 Official Betting Partner of the Wolverhampton Wanderers
Bet365 were still announced as the Official Betting Partner for the Wolverhampton Wanderers F.C. (the Wolves) 2020-2021 season. The deal granted Bet365 branding rights across Molineux stadium, in addition to interview backdrops and access to the club's digital channels. But that deal is now up in the air as well and the Bet365 sponsorship team will need to find other sponsoring alternatives.
Bet365 and UK Greyhound Racing Sponsorships
With sponsorship opportunities running ever thinner in the world of football as a result of tighter regulation, Bet365 has set its sights on other sports including greyhound racing.
In April 2021, the Bet365 sponsorship team finalized a "significant sponsorship deal" aimed at supporting and promoting the sport. A spokesperson for bet365 said: "We are delighted to be able to support competitions across UK greyhound racing and we are confident that our customers around the world will enjoy the top-quality racing and betting opportunities as a result of our long-term commitment."
The sponsorship, which is a 'first' for Bet365 in the sport, will cover four major category competitions. The coverage will also feature on SIS and direct to the home audience through Racing Post Greyhound TV (RPGTV).
Bet365 Expands UFC Partnership
More recently, in February 2022, Bet365 expanded its existing partnership with the Ultimate Fighting Championship (UFC) to include a new YouTube series.
As part of the deal, Bet365  gained visibility across UFC digital content via promotions on social media channels, in addition to the famous octagon at some UFC events. Further coverage is to be assured via exposure on UFC Fight Pass, the digital subscription service for combat sports.
Bet365 and Spain's La Liga
Back to football for a second where Bet365 sponsorships made a serious and lasting impression back in August 2018.
Headlines mentioned that Bet365 sponsorships had "colonized" half of the Spanish Football Liga with as many as 10 new sponsorship deals. While jerseys were excluded from the agreement, the hard focus was to place the Bet365 logo pretty much everywhere else. from team buses to stadium facilities and, of course, on social media profiles and web sites where they are instantly clickable to users.
The teams included in these groundbreaking sponsorship deals consisted of:
Bet365 and Villarreal Club de Fútbol
Bet365 and Athletic Bilbao
Bet365 and RCD Espanyol de Barcelona
Bet365 and SD Eibar
Bet365 and Real Betis
Bet365 and Real Valladolid
Bet365 and Getafe CF
Bet365 and Rayo Vallecano
Bet365 and SD Huesca
Bet365 and RC Celta de Vigo
Bet365 and Boxxer
In September 2021, Bet365 sponsorships took yet another turn via a deal with Boxxer a British professional boxing promotional company founded by Ben Shalom. The deal solidifies Bet365 sponsorships as the official betting partner of the organization, along with Sky Sports boxing.
At the time of signing, Ben Shalom, Boxxer's founder and CEO, commented: "We're delighted to announce this new partnership with bet365, given their customer conscience, quality and trusted position around the world. We believe there is substantial synergy in terms of our brand values, with both companies committed to innovation and unlocking access to the greatest live sporting events."
Bet365 sponsorship and branding was set to prominently be featured ringside during events as well as during Boxxer's broadcast running on Sky Sports and filmed at Wembley Arena. In addition, live streams of the fighting events will be made available via Bet365's proprietary streaming platform in select international territories, in a bid to attract a global user base to the British betting platform.
Bet365 and Spotlight Sports Group
In 2021 also, a lesser-known company by the name of Spotlight Sports Group extended an existing video partnership with the UK gambling giant. Spotlight Sports Group produces sports and media content including Racing Post, MyRacing and FreeSuperTips. The company agreed to take its video marketing partnership with Bet365 several steps further. And that partnership appears to have an immediate impact on the name recognition of Bet365.
Having delivered 1.7 million views and an average completed watch percentage of 42% during the 20192020 series, the partnership between the two companies quickly focused on extending a sponsorship agreement for the highly successful Cheltenham Festival series Upping the Ante.
Spotlight Sports Group, digital marketing director Gethin Evans commented on the deal as follows: "We're delighted to grow our video content partnership with Bet365 to include What A Shout. In only a few weeks What A Shout has firmly established itself as the must-watch horseracing magazine show, borne out with impressive engagement and retention rates. We are really excited about supercharging this, starting with daily shows for the Cheltenham Festival and feature-length round-table shows previewing the biggest events throughout the rest of the year."
A Bet365 sponsorship team member added: "We are very excited around the planned progression of What A Shout. The partnership should help to deliver some fantastic content in the coming months."
Bet365 and Empire Resorts
On November 14, 2018, Empire Resorts, Inc. (NasdaqGM: NYNY) announced a strategic alliance to develop a physical and online sportsbook in New York State at Resorts World Catskills, New York's newest and largest integrated commercial casino resort destination with closest proximity to Manhattan.
"Joining forces with the Bet365 sponsorship team positions Empire and our flagship Resorts World Catskills to lead a potentially enormous new market," said Manny Pearlman, Executive Chairman of Empire Resorts, Inc. "bet365's global expertise in effectively developing and executing world-class sportsbooks strongly complements Empire's leadership in commercial casino operations in New York. This collaboration, which will enable Resorts World Catskills to be a leading destination for sports wagering in New York State, highlights our commitment to the continued growth of Resorts World Catskills, as well as our dedication to working with the best, most innovative pioneers in the industry to provide world-class gaming options."
Some of the key components of this landmark US deal for the Bet365 sponsorship team consisted of:
An investment by Bet365 of up to %50 million to become Become Empire Resorts, Inc.'s second largest shareholder
A commitment by Kien Huat Realty III, Ltd. of up to $126 Million Investment via Convertible Preferred Stock
Bet365 and SIS (Sports Information Services)
On June 14, 2022 Bet365 finalized an agreement with SIS (Sports Information Services), a company which provides content and production services to the betting industry; such as horse racing and greyhound racing, to betting shops in the United Kingdom and Ireland and other worldwide destinations.
Under the terms of the deal, SIS' 49's Original Live Draw will be live streamed to Bet365's international customer base with the intent to create deep customer engagement. This is new terrain for the Bet365 sponsorship team.
Jessica Mills, Head of Product Proposition at SIS, noted that: "Bringing live streams of the 49's Original Live Draw online is a natural progression in our journey to diversify and grow the product and brand. We have worked hard to enhance our 49's portfolio of live numbers draws to provide online and retail operators worldwide with an effective product that is appealing to a vast player base.  The high-quality production of the live draws, and ability to win big from a small stake, will resonate well with bet365's customers."
Commenting on the launch of 49's on the site, a bet365 spokesperson said: "As part of our ongoing strategy to provide best-in-market lottery output, partnering with SIS to secure the integration of 49's Original Live Draws online is an important move. The enhanced product is proven to engage live numbers draws players, which will allow us to strengthen our own position in this growing betting vertical.  We have a successful ongoing partnership with SIS and we are confident that the 49's online draws will help provide our customers with live video access to the draws as they take place, and deliver incremental revenues for the bet365 brand."
125% Sign-up Bonus

Online Betting with the 22Bet Sportsbook!
Bet Online with 22Bet Bookmaker and Browse our Great Selection of Major Sports Events and High Odds ☆ Get a Bonus up to $/€122 and Bet Like a Pro!
Bet Now!
We earn a commission if you make a purchase, at no cost to you.

Win a Lamborghini!


Ac pulvinar facilisis
More Influencers