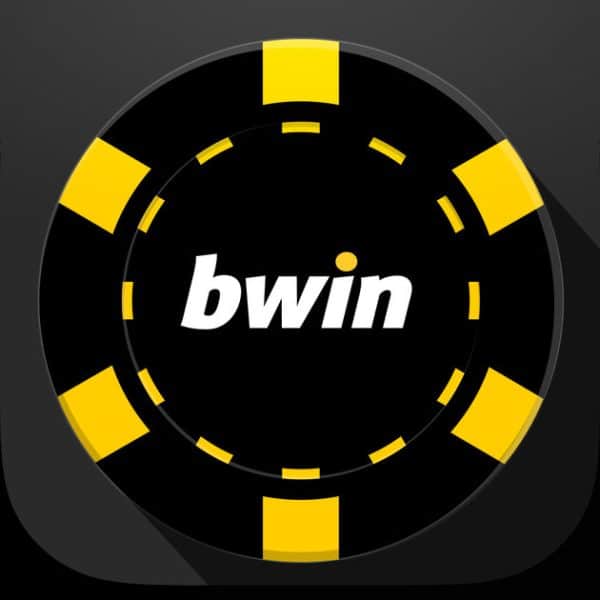 BWIN: Background of the Gaming Operator
BWIN sponsorships have become a ubiquitous sight in the world of professional sports, with the short logo adorning many team jerseys and venues. More recently acquired by London Stock Exchange listed Entain Plc, international sports betting and gambling company, BWIN was originally founded in Vienna, Austria as bwin Interactive Entertainment AG, formerly betandwin.
The sports betting and online betting operator is no stranger to sports sponsorships and serves over 20 million registered customers in more than 25 core markets, with sports betting at the core of the company's business model and operations.
BWIN Sponsorship: a Sports Partnership Giant
The BWIN – Real Madrid Sponsorship
From 2007 to 2013, BWIN was one of the key sponsors for the legendary Spanish football club, Real Madrid. The club club shirt sponsorship came to an end in May of 2013 when BWIN chose to downscale its sponsorship to become Real Madrid's online gaming and digital partner.
The BWIN sponsorship of Real Madrid was a highly lucrative one for the Spanish club. Valued at a fixed payment of €20 million per season over six years, it made headlines as the most expensive shirt sponsorship in professional football. No doubt the investment also paid dividends for the sportsbook, poker and casino operator, increasing brand awareness across key markets.
At the time, Bwin.party Group CEO, Norbert Teufelberger commented: " We now look forward to beginning the next chapter by leveraging our brand strengths to drive revenue and create premium content for our customers and Real Madrid's millions of followers."
"Our decision not to renew the shirt sponsorship brings to an end one chapter in our relationship with Real Madrid which has delivered six highly successful years of brand promotion for bwin on the shirts of one of the world's truly global football brands. We remain committed sponsors and wish Real Madrid every success in the club's pursuit of more trophies."
But the Real Madrid deal was merely an appetizer to whet the BWIN sponsorship appetite…
The BWIN Cup Sponsorship with the Portuguese League Cup
From 2010 to 2013, BWIN sponsorships turned its attention to the Portuguese football league and more specifically to the Portuguese League Cup, which was conveniently renamed the "BWIN Cup" to honor the sponsorship agreement.
This relationship allowed the BWIN sponsorship team to pull off some nice publicity stunts like the "Liga Portugal Bwin: Man of the Match" awards, which garner large media exposure and reward players who stand out during the competition:
BWIN Valencia CF Global Sponsorship
In 2019, a three year agreement was concluded between Valencia CF and the BWIN sponsorship brand. Valencia CF are a professional football club based in Valencia, Spain, that currently evolves in La Liga, the top flight of the Spanish league system. But as of 2020, the fate of the agreement is up in the air as a result of a ruling by the Spanish government banning all La Liga clubs from signing betting sponsorships starting with the 2021/22 season.
BWIN Belgian Pro League Sponsorship
The year 202o witness the BWIN sponsorship brand align its interests with the Belgian Pro League via the signature of an official sports betting partnership with Belgium's top tier football division. Also part of the deal are the Belgian First Division B and Belgian Super Cup. BWIN was awarded live game broadcast rights via both online and mobile platforms as part of the deal.
Belgium has become a breeding ground for talented football players. Pierre François, CEO of the Pro League, concluded: "Games of chance and betting can add an extra dimension to the football experience. However, each partner is aware of the risks of irresponsible behaviour. That's why we are all committed to minimizing the risks, each in his own role."
BWIN German Bundesliga Sponsorships
One of the biggest coups in football sponsorship occurred in August 2021 when the BWIN sponsorship team successfully extended its existing agreements with a total of 5 clubs, 3 of which play in the Bundesliga first tier and 2 in the Bundesliga 2 (zweite Bundesliga):
Borussia Dortmund
Union Berlin
FC Köln
FC St. Pauli
Dynamo Dresden
BWIN earned the rights to become each team's exclusive sports betting provider and the agreement runs until the end of the 2023-24 season.
The BWIN Cup Sponsorship with the Portuguese League Cup
Finally, one of the latest and most spectacular deals pulled off by the BWIN sponsorship team entails the UEFA itself, i.e. the "Union of European Football Associations", and the governing body of football in Europe. In September 2021, BWIN became an Official Partner of the UEFA Europa League and the UEFA Europa Conference League for the 2021-24 seasons.
Guy-Laurent Epstein, UEFA marketing director, said: "We're delighted to have secured BWIN as the first ever Official Sports Betting Partner for one of our competitions at Official Partner level. As a brand that defines itself by being in touch with fans and their passion for football and clubs throughout Europe, BWIN is a great fit for our competitions."
$1 for $1 Million Mega Poker Tournament!
World Poker Tour Goes Global. Join the largest recreational player pool now. Win your share of $1,000,000 for just $1 buy-in! We are the World's Largest Poker Network.
Join Now!
We earn a commission if you make a purchase, at no additional cost to you.

Online Betting with the 22Bet Sportsbook!
Bet Online with 22Bet Bookmaker and Browse our Great Selection of Major Sports Events and High Odds ☆ Get a Bonus up to $/€122 and Bet Like a Pro!
Bet Now!
We earn a commission if you make a purchase, at no cost to you.

Trade with Confidence
AutoTrade Cryptos with ZuluTrade!
Cryptocurrency trading becomes social. Join a rapidly growing market by following experienced CryptoTraders from all over the world. ZuluTrade offers you the opportunity to AutoTrade the most sought-after cryptocurrencies on the market.
Trade Now!
We earn a commission if you make a purchase, at no cost to you.

Our #1 Forex Pick

Earn interest on crypto with Gemini Earn®.
Put your crypto to work. With Gemini Earn, you can receive up to 8.05% APY on your cryptocurrency, including stablecoins. Why choose Gemini? Gemini is one of the safest cryptocurrency exchanges where you can buy, sell, store, and earn interest on bitcoin and other cryptocurrencies.
Get Started!
We earn a commission if you make a purchase, at no cost to you.


Ac pulvinar facilisis
More Influencers