Player Profile
Full name

Position

Full-back

Nationality

Argentina

Born

28

Height

177

Weight

75
Paulo Dybala: Team History, Transfers, and Honors
Paulo Dybala History and Highlights
One of the names to have consistently been touted to become one of Europe's biggest footballing superstars over the last few years, Paulo Dybala finding himself at Roma at what should be the peak of his career, could be considered underwhelming by some.
It's hard to dispute that his time at Juventus beforehand was anything but a success.
Qatar 2022 World Cup Finals
Argentina is in the Finals! They managed to beat Croatia 3-0 and made it through. Read our prediction for the Argentina vs France.
Qatar 2022 World Cup Semifinals
Argentina beat Netherlands in penalties, and managed to make it to the Semifinals! Read our prediction for the Croatia vs Argentina Match.
Quarterfinals
The Argentina National Football team beat Australia, and managed to make it to the Quarterfinals! Read our prediction for the Netherlands vs Argentina Match.
2022 Qatar World Cup Round of 16
Argentina National Football made it to the Round of 16! CXSports brings you Argentina vs Australia. Place your Bets! 
2022 Qatar Group Stage
Want to see how Dybala will perform with the Argentina National Football Team in the Qatar 2022 World Cup? Click the links below to bet on your favourite World Cup matches!
Tuesday November 22 – Argentina vs Saudi Arabia (Lusail Iconic Stadium, Lusail; kick-off 11am).
Friday November 25 –  Argentina vs Mexico (Lusail Iconic Stadium, Lusail; kick-off 8pm).
Wednesday November 30 –  Poland vs Argentina (Stadium 974, Doha; kick-off 8pm).
Origins
Born in central Argentina, Paulo Dybala has Polish and Italian origins. However, there was never any doubt that it would be the Argentina national team that he would end up putting on the shirt for. The Italian connection would prove to be a huge part of his career, though.
Early Career
Paulo Dybala burst onto the scene in Argentina as a 17-year-old, at which age he scored 17 goals in a season for his hometown team Instituto Atlético Central Córdoba. That season he also became the first player in Argentinian league history to play 38 consecutive matches.
With that kind of success, it wouldn't take long until the European teams started sniffing around.
Moving to Italy
Palermo won the race to sign the exciting prospect, bringing him in for €8.6 million in April 2012. Dybala got game time from the off, but he wouldn't become a regular starter for the team until 2014.
All of a sudden, he was one of the most exciting names in the league as he scored 10 goals in the first half of the 2014-15 league season. By the end of the league campaign, he had 13 goals and ten assists to his name, once again stoking the flames of desire from the biggest names in European football.
Juventus Come Knocking
At the end of that year, Italian giants Juventus came swooping in with a €40 million transfer. Fans were pleased with the beginning of his Juventus career, and he maintained an impressive scoring rate for such a new face at the club.
This era marked the peak of Juventus 'dominance over Italian football during the 2010s. They won three domestic doubles, and Dybala was a crucial spearhead to their success, his impact on the team growing each season.
His contributions were recognized in 2017 when he won sixth place in the 2017 UEFA Best Player of the Year Award.
The disintegration of the Love Affair
In 2018 Dybala's form started the dip, and so did that of Juventus. By the end of the 2018-19 season, Paulo Dybala had only managed to score 10 goals in all competitions. Although Juventus again managed to win the title that year, was increasingly up for discussion. Transfer rumors naturally followed.
End of a Love Affair
By the time Dybala eventually got his transfer in 2022, he had worked his way up to being Juventus's ninth-highest all-time goalscorer, with the same amount of goals as the legendary Roberto Baggio.
He began his Roma career as one of the undisputed star players, and with his golden years still ahead of him, who knows what heights he can take his new side to? Their recent winner of the inaugural UEFA Europa Conference League suggests it's a team on the up. 
Paulo Dybala Trivia
Paulo Dybala has won a position in the Serie A team of the year an impressive four times and was indisputably a key cog in the most dominant Italian side in recent memory.
He has also won 5 league titles and four Coppas Italia. The Serie B title that he won with Palermo before his move to Juventus can be considered the starter to his bigger trophy haul.
Is he playing the 2022 Qatar World Cup Final this year? 
Read Full Bio
Collapse Bio
bwin - Up to €120 free.
Ready to join one of the world's largest online betting companies? Let's get started!
One of the world's largest sports betting and gaming groups with a proven track record.
Register!
We earn a commission if you make a purchase, at no additional cost to you.

EUslot Online Casino
EUslot is an excellent choice if you want to try something new and innovative. Our casino brand is having everything you need in order to be a successful player.
Join now to get the best Status and accumulate Complimentary Points, which can be exchanged for real money
Join Now!
We earn a commission if you make a purchase, at no additional cost to you.

Trade with Confidence
AutoTrade Cryptos with ZuluTrade!
Cryptocurrency trading becomes social. Join a rapidly growing market by following experienced CryptoTraders from all over the world. ZuluTrade offers you the opportunity to AutoTrade the most sought-after cryptocurrencies on the market.
Trade Now!
We earn a commission if you make a purchase, at no cost to you.

Earn interest on crypto with Gemini Earn®.
Put your crypto to work. With Gemini Earn, you can receive up to 8.05% APY on your cryptocurrency, including stablecoins. Why choose Gemini? Gemini is one of the safest cryptocurrency exchanges where you can buy, sell, store, and earn interest on bitcoin and other cryptocurrencies.
Get Started!
We earn a commission if you make a purchase, at no cost to you.

IQ Option Affiliate Program
Our innovative platform provides you with the highest profit. You can focus on traffic, we will do the rest.
You can earn up to 50% Revenue Share, and receive instant CPA payment for each active user.
Join now!
We earn a commission if you make a purchase, at no additional cost to you.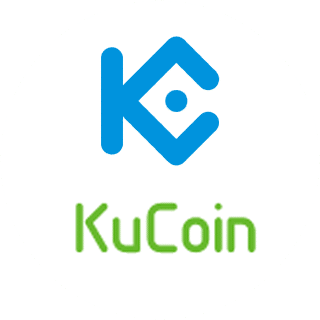 KuCoin - Crypto Exchange
KuCoin is a secure cryptocurrency exchange that makes it easier to buy, sell, and store cryptocurrencies like BTC, ETH, KCS, SHIB, DOGE, Gari etc.
Sign Up to KuCoin and start trading cryptocurrencies.
Sign up!
We earn a commission if you make a purchase, at no additional cost to you.