Wales vs Georgia Prediction RWC 2023 Group C
To round off the group stage, Wales vs Georgia will face each other in a match that seems to have a clear winner. The match will take place on Saturday, October 7 at 15:00 local time at the Stade de Beaujoire, which has a capacity for about 35 thousand people. Both teams will take stock of what was this first half in view of what is to come and what is at stake for each of them, which will be very different in this RWC 2023.
Wales vs Georgia Odds for a Duel of Europeans in Group C
Wales vs Georgia Betting Tips Rugby World Cup 2023
To talk about the Red Dragons in this Rugby World Cup 2023, we have to say that they come from taking the fifth place in the 6 Nations with 6 points, 21 points behind the champion, Ireland. The team could only manage a victory against Italy, but then they were fairly beaten by all their opponents.
The Georgians have just won the Rugby Europe Champions 2023 after a 38-11 victory over Portugal, a team in the process of development. They will try to be strong in this kind of matches that make their level rise despite being a few steps below these powers. They have been asking for a long time to play in the 6 Nations.
How the Red Dragons and Georgia play and some statistics
The style of play usually available to Wales has declined markedly in recent times. They are far from being a fearsome team but anyway, they always have players in their squad of hierarchy that enhance the level of their national team. They do not have a great system of play, but they are always very attentive to rival mistakes and try to get points at any cost. On the side of the "Lelos", they are a persistent team that historically had good forwards, although none of them is of world relevance. It is important to highlight their eighth, Beka Gorgadze.
Wales vs Georgia Match Preview
In the history, there are not many encounters between Wales vs Georgia, it has not happened so many times in history. The only precedent dates back to the World Cup in Japan 2019 when they met on matchday 1 of Group D. On September 23, the Welsh won 43-14 in a match that was played in the afternoon.
The numbers of Wales in their journey in the World Cups, undoubtedly, one of the most significant present in the tournament: 44 matches in World Cups: 26 wins, 0 draws and 18 defeats, an effectiveness of 59%. They scored 1238 points and conceded 865.
The team coached by the New Zealander Milton Haig has played a total of 20 matches corresponding to the Webb Ellis Cup: 5 wins, no draws and losses in the other 15, an effectiveness of 25%. The Lelos scored 262 points and conceded 646. From 2003 to the present, they have been present in all editions of the championship. They have never been able to pass the group stage, and it seems that this year they will not make it either.
Upcoming Rugby World Cup 2023 Matches
Considering that this is the last date of Pool C, there will be no more action for these teams in the group stage of the Rugby World Cup 2023. It can only be noted that the Pool winner will go against the runner-up of Pool D on Saturday, October 14 at 17:00 at the beautiful Stade de Marseille there in Marseille.
For the runner-up, it will be a different story. They will play on Sunday 15 at 17:00 at the same stadium as the match previously described and will play against the winner of Group C. Everything is still to be seen in this complex quintet that has great teams competing for glory.
Improve your winnings with Rugby Odds Predictions at CXSports.
Prediction Wales vs Georgia Rugby World Cup 2023
There is one team that has the obligation to prevail in this Wales vs Georgia. The Red Dragons have to show their hierarchy and overcome their opponents who are from a lower category and on top of that do not have so much experience in this kind of tournaments.
Forecast: Wales 22-9 Georgia. Victory for Gatland's team.
What about you? What are you waiting for? Bet Now and win!
Odds Analysis and Previous Match History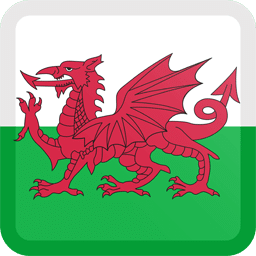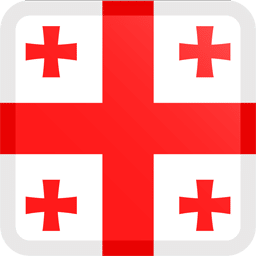 Free Sports Predictions
Subscribe to our free newsletter and get them all!