Wales vs Argentina Prediction RWC 2023 Quarterfinal
To kick off the first round of eliminations in the 2023 Rugby World Cup, we have the Wales vs Argentina match. This exciting clash will be held at the Stade de Marseille in the city of Marseille, with a capacity for 67,000 spectators. Mark your calendars for Saturday, October 14th, as the match is scheduled to begin at 5:00 p.m.
Wales vs Argentina Odds and Analysis - a great game ahead!
Wales vs Argentina Betting Tips Rugby World Cup 2023
When discussing the performance of The Red Dragons, it's worth noting that they recently secured the fifth spot in the 6 Nations, amassing a total of 6 points.
However, they trailed far behind the champion, Ireland, by a margin of 21 points. Wales managed to secure just one victory against Italy but faced defeats against all other opponents.
On the other hand, the Argentines come into the World Cup after finishing at the bottom of the Rugby Championship, where New Zealand continued to dominate as the reigning champion. Notably, the Pumas achieved a historic victory in Christchurch with a 25-18 triumph against the All Blacks.
Wales' traditional style of play has seen a noticeable decline in recent times. While they may not be considered a formidable team, they have seasoned players who elevate the overall team performance. They may lack a highly structured game system, but they are adept at capitalizing on their opponent's mistakes and strive to secure points at all costs.
Under the leadership of Cheika, the Pumas have adopted a more combative approach and exhibited resilience until the final whistle. The team boasts strong forwards and skilled backs who can make a difference on the field. Notably, one of the team's strengths lies in Emiliano Boffelli's kicking abilities, which prove pivotal in securing points through successful kicks at goal.
Wales vs Argentina Match Preview
When delving into their historical encounters, Wales and Argentina have crossed paths twice in Rugby World Cup history.
The first encounter took place in 1991 during the initial stage of the competition, with the Europeans emerging victorious with a scoreline of 16 to 7 on matchday 2.
Fast forward to October 1, 1999, at the Millennium Stadium in Cardiff, where they faced off once again in a group stage match. In this closely contested battle, the Reds secured a narrow 23 to 18 win.
Let's look at the World Cup statistics for both teams:
Wales has participated in 44 World Cup games, winning 26 times, with no draws and 18 losses, boasting a solid win rate of 59%. Over these matches, they've scored a total of 1238 points and conceded 865.
Argentina has been part of 41 World Cup matches, tallying 21 wins, no draws, and 20 losses, resulting in an effectiveness rate of 51%. During these contests, the Argentine team has accumulated 1098 points while conceding 839. Their best World Cup performance came in France in 2007 when they clinched the bronze medal after defeating the host nation.
Upcoming Matches Rugby World Cup 2023 
As we're now into the finals of the RWC2023, we won't know the next round of fixtures until these quarter-finals are done and dusted.
What we do know, however, is that the winner of this match will advance to face the winner of the Ireland vs New Zealand match.
Improve your winnings with Rugby Predictions at CXSports.
Prediction Wales vs Argentina Rugby World Cup 2023
The Argentine team has faced inconsistency during the group stage, struggling to establish a starting XV that instills the necessary confidence to assert dominance on the field. In contrast, Wales presents a different narrative. They are one of the two undefeated teams in the 2023 Rugby World Cup and have demonstrated remarkable solidity in pivotal and defining moments of the game. The upcoming Wales vs Argentina match is poised to be a closely contested battle from beginning to end, with the victor charting a challenging course ahead.
Prediction: Wales 16-20 Argentina. Victory of the South Americans.
What about you? What are you waiting for? Bet Now and win!
Odds Analysis and Previous Match History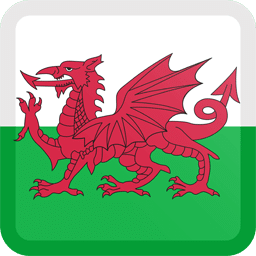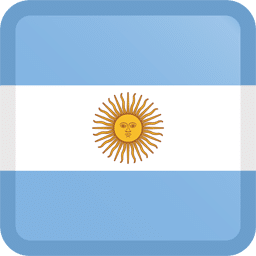 Free Sports Predictions
Subscribe to our free newsletter and get them all!