Velez vs Godoy Cruz Predictions and Odds Date 24
Since last year's encounters, these two teams have been able to achieve only draws between them, things have been quite close between them. They will play this match at the José Amalfitani stadium on 09/07, match corresponding to the 24th day of the first phase, decisive stage. The Fortín's team is tearing one point at a time when they can; while the Tomba is pushing to be in the top ten. The Prediction for Velez vs Godoy Cruz still supports the possibility of a draw, although this idea dissipates a little in favor of the visitor. are you taking note? We tell you, with data and statistics, what could happen in this match.
Velez vs Godoy Cruz Odds and Statistics
Velez vs Godoy Cruz Betting tips AFA First Division: The season so far.
Velez
The Fortín lets its guard down and looks with unfavorable results to finish in the best places in this first phase.
For Velez, it has been an elusive task to finish the matches with three points. With fourteen games played, they only had three victories to their credit. What saved them from being even further towards the bottom of the table were the draws, seven very valuable points for them, but which were not enough for them. They will play Velez vs Godoy Cruz very close to the end of this stage, and it is unlikely that they will be able to get more than one point from this match.
Godoy Cruz
The Tomba carries their pros that keep them in good level, but some very important cons that they must improve in order not to find themselves in bitter moments.
Godoy Cruz had managed to conquer the #9 position in the standings with fourteen games played. However, this was not a situation that was assured, as they were vulnerable defensively, conceding eighteen goals at the moment, the same as they had scored, and that this failure could lead them to drop down the table and lose more matches. Velez vs Godoy Cruz is set for them to get a win once and for all, although they will have resistance in their visit to rival ground.
Velez vs Godoy Cruz Preview Games and History
On 7/29/22 they had their most recent meeting.
A draw resolved in the first fifteen minutes of the match, from then on neither could add to the scoreboard advantage. The locals had their good attempts in the arrivals to the rival field, but all of them would end up frustrated. Velez would be favored by luckily hitting the only chance they had.
The Fortín's team had 58% ball possession, but despite having these statistics in their favor, they could not play an efficient attacking game; Godoy Cruz would have 42% ball possession, managing very well the opportunities to corner the rival, but without being able to increase the result in their favor.
Velez would finish 76% of their passes effectively, however, they were stuck in their own field with short passes in search of spaces that they would not get; the Tomba would have 68% of accuracy in the combinations, achieving a good deployment on the field. The visitors would shoot only once at goal, this time they would hit it; Godoy Cruz shot five times at goal, they were able to convert only one goal.
The scoreboard was opened in minute 3′ with a goal by defender Pier Barrios. But in the 15th minute the others were already tying them, it would be with an assist from Insúa to defender Diego Godín for the 1 – 1 Velez vs Godoy Cruz.
Upcoming matches in the AFA First Division
On date #25 Sarmiento vs Velez; and Godoy Cruz vs Defensa y Justicia will be played.
Get the best soccer bets predictions on our website, win with CXSports.
Prediction for Velez vs Godoy Cruz in Julu 2023
Between March 2020 and September 2022, the five most recent head-to-heads between these two clubs have been played, all in the Primera División. The Fortín have taken two wins for themselves; twice they would have ended up drawing; while the Tomba would have one game won for themselves. The visitors have seen more light on these dates than the locals. The Prediction for Velez vs Godoy Cruz is 1 – 2 or 1 – 1 again.
What are you waiting for? Hit the Bet Now button to win.
Odds Analysis and Previous Match History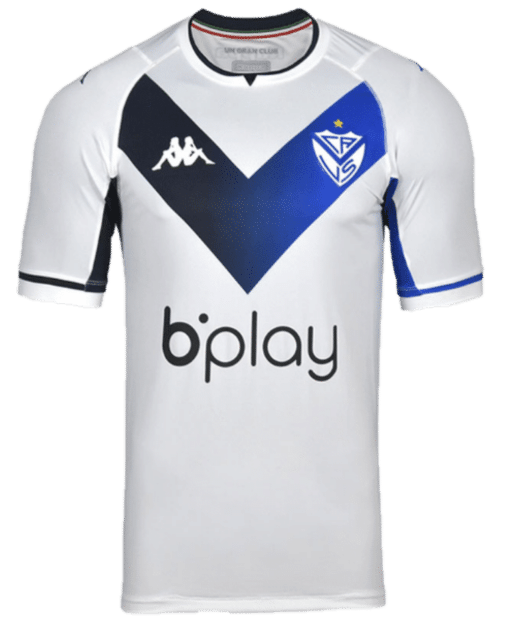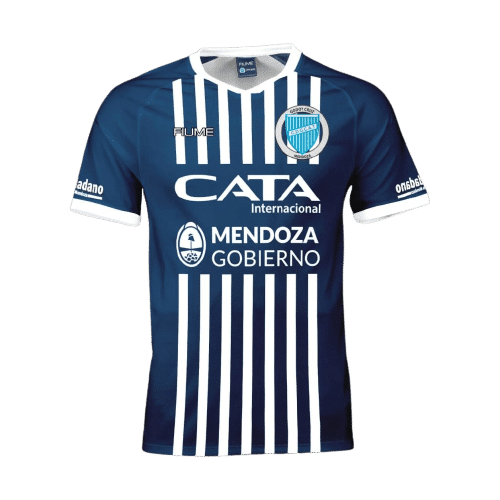 Free Sports Predictions
Subscribe to our free newsletter and get them all!