Sarmiento vs Central Cordoba Prediction Date 04
This match is part of the fourth day of the second phase of this season and will be played at the Eva Perón stadium on 10/09. These two teams did not have that much difference between them in the previous stage, but every point counts and can be of utmost importance. The Prediction for Sarmiento vs Central Cordoba denotes that it is very likely to be a similar result to the one in the first meeting of the season. The Greens have managed to have better numbers; for The Ferroviarios to hold on has been more complicated. The data you need for your bets can be found here, at CxSports.
Sarmiento vs Central Cordoba Betting Tips for Free
Sarmiento vs Central Cordoba Predictions and Odds
The Greens tried to get out of the defeats they accumulated to add a little more to the average. They need more strength for the second phase.
Many times clubs are already showing signs of whether they will be able to advance to the next round or will stay in the first matches. Sarmiento had good chances in their first matches, but they also lost as many times as they had been able to win by the eighteenth match. These numbers indicate that they may not have enough strength for the groups, although they can push. Matches like Sarmiento vs Central Cordoba could use them to add up.
Sarmiento vs Central Cordoba Odds and Stats
Slightly more dragged down in the bottom half of the table, the Ferroviarios will be looking to give their best in this second phase.
Defeats were a constant feature of Central Cordoba 's matches in the previous Liga Profesional stage. When they had already played eighteen matches, the defeats reached eight matches, of which two would have been in the last five matches; being then approximately one defeat every two matches. There are duels in this second phase, such as Sarmiento vs Central Cordoba that have already shown that they can get out of hand. The club must press from the beginning, otherwise the points will not be enough for them.
Sarmiento vs Central Cordoba Match Preview
On 08/05/23 they had the most recent match between them.
This match was even, and even the stats were all leaning towards Central Cordoba who were having a great game. But it would be The Greens who would end up taking all three points on the road with a first-half shootout.
Sarmiento only had control of the ball for 35% of the match, things were not going their way, until the goal came and they closed ranks; the locals had 65% of ball possession, built a good strategy and had some chances, but they could not score.
Central Cordoba would finish 79% of their passes in a good way, they had a good distribution of their game to reach the rival area; The Greens would have an accuracy of 64% in their combinations, it was costing them more, but they were able to retain and keep the result. Sarmiento would shoot three times at goal, scoring one goal; while The Ferroviarios, with five shots at goal, could not score.
At minute 44′ they opened the scoreboard, the forward Luciano Gondou would do it with the assistance of Toledo and it would be the only goal, which would grant the victory in this Sarmiento vs Central Cordoba.
Upcoming Matches Date 5 First Division AFA
On date #5 of the second phase, Lanus vs Sarmiento and Argentinos Juniors vs Talleres will take place.
Make use of the Soccer picks we bring to make your bets more accurate.
Prediction Sarmiento vs Central Cordoba 2023
The last five matches these two clubs have played have taken place between June 2019 and May 2023, three in First Division; and two in Primera Nacional. The Greens have won only one of these matches; twice they ended in a draw; while The Ferroviarios retain two victories. The Prediction for Sarmiento vs Central Cordoba is 1 – 1.
Don't wait any longer! Click the Bet Now button to win.
Odds Analysis and Previous Match History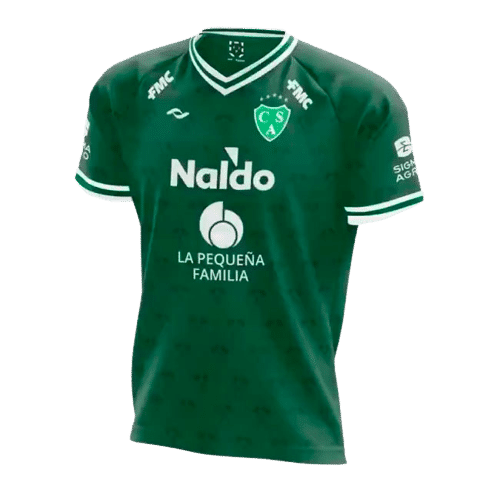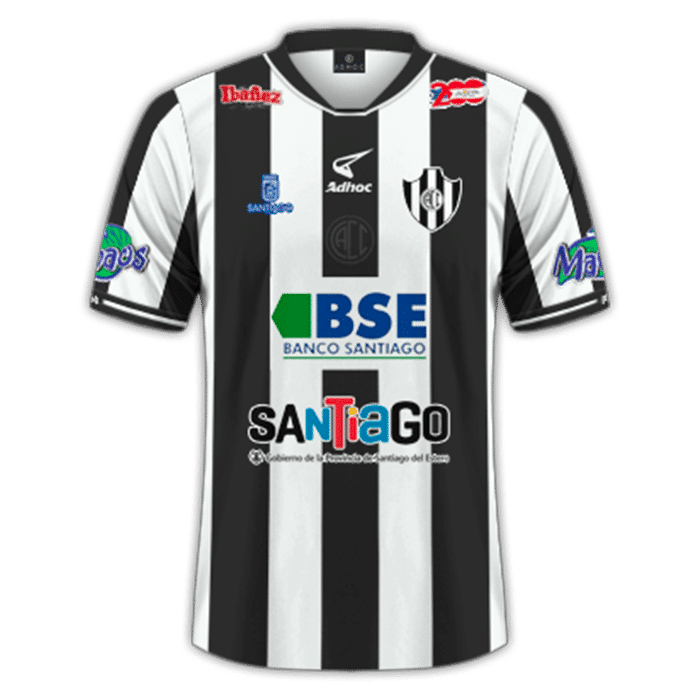 Central Cordoba
Argentina

Free Sports Predictions
Subscribe to our free newsletter and get them all!