Rayo Vallecano vs Atletico Madrid Predictions and Odds Date 28
This match is over. If you're looking for the next match between Rayo Vallecano and Atletico Madrid, check out our Rayo Vallecano vs Atletico Madrid prediction.
This will undoubtedly be a good match, both clubs are in search of as many wins or, at least, draws, as possible, that will bring them closer to their objectives. Both have had ups and downs throughout the competition, and although international places were a reality in the beginning, both may not make it. Dropping off the pressure in matches may mean that other clubs will take that position they so desperately crave. Of this Rayo Vallecano vs Atletico Madrid the prediction is somewhat even, but let's see why it is this way.
Rayo Vallecano vs Atletico Madrid Odds and Statistics
Rayo Vallecano vs Atletico Madrid Betting tips LaLiga: The season so far.
Rayo Vallecano
Rayo Vallecano's players loosened their pressure a little bit and with it they suffered hard stumbles that led them to go down in the standings. Now they are in search of those points they have let slip away to recover, but it is costing them a little more now. With eighteen matches, six of them were defeats, five draws and seven wins, thus accumulating 26 out of a possible 54. Matches like Rayo Vallecano vs Atletico Madrid can be an opportunity, but they should not be confident as the opponent has improved.
Atletico Madrid
It seems that Atletico Madrid's squad experienced a positive change after returning from the World Cup break, the players are giving a different size and it seems that they do not want to let go the possibility of participating in the Champions League. That is what they have been betting on since the beginning of the year, but there is still a long way to go and strong rivals. With eighteen games, half of which were wins, this was proving to be positive. Rayo Vallecano will not be an easy match, less in the condition of visitors, but they go for it.
Rayo Vallecano vs Atletico Madrid Preview Games and History
Luck smiled on Atletico Madrid in the first half of the match, this one was being quite even and difficult to get the spaces to score. Some much needed points for the locals and they were getting them. But near the end, this achievement would be truncated with a mistake of their own and a penalty sentence in favor of the Rayistas, they would go to a draw in this duel.
The ball possession would be mostly for the Colchoneros, who with 52% tried to take the game at their own pace, in part it was working, more for the lack of forcefulness of the rival than for their own arrivals; Rayo Vallecano handled the ball the other 47% of the ball domain, following the rhythm that was raised, getting their own attacking opportunities.
Atletico Madrid would have 83% dominance in their combinations, finishing them successfully; while Rayo Vallecano achieved 81% accuracy in the passes they created. The Colchoneros had four shots on goal, only one of which ended up being a goal; Rayo Vallecano, on the other hand, also had four shots, but none of them went in.
In the 20th minute of the match, the scoreboard opened, it would be the Frenchman Antoine Griezmann who would be the ball for the Spanish striker, Álvaro Morata to score the first goal of the match, which would end up being the only one for the home team. Everything seemed to indicate that this would be the end of the match, but in the 90th minute a handball by Josema Giménez gave the penalty that would change everything, who would execute it would be the Colombian striker, Radamel Falcao to put Rayo Vallecano vs Atletico Madrid 1 – 1.
Upcoming LaLiga Games for Matchday 29
On date #29 will be played Rayo Vallecano vs Osasuna, this next match will also be of much difficulty for the Rojillos; and Atletico Madrid vs Almeria.
UEFA Champions League Quarterfinals
If you don't want to wait for a whole week to place your next bet, we also bring you the UEFA Champions League Quarterfinals incoming games of next week:
Prediction for Rayo Vallecano vs Atletico Madrid in April 2023
The last five matches between these clubs have taken place between February 2018 and October 2022, all within LaLiga. The Rayistas have not managed to beat this rival in recent times; there has been one draw, this one in the match recounted, which was the last duel; while the Colchoneros have emerged victorious from the other four encounters. While there is not much of a gap between these two teams in the table this season, the visitors still have a greater hierarchy that helps them in dominance. The Prediction for Rayo Vallecano vs Atletico Madrid is 0 – 2 or 1 – 2.
What are you waiting for? Check out our other LaLiga Predictions or hit the Bet Now button to win.
Odds Analysis and Previous Match History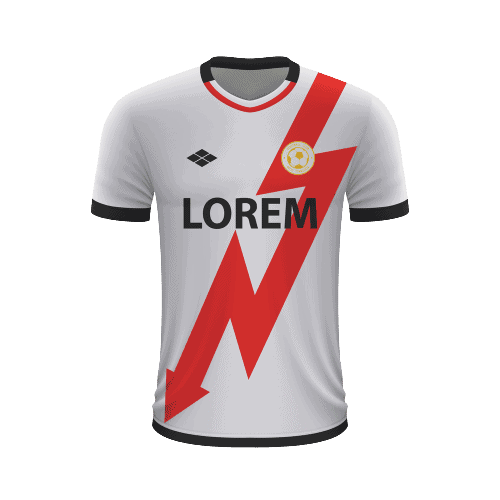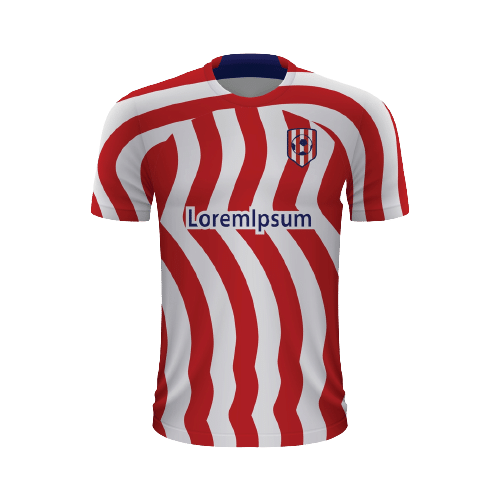 Free Sports Predictions
Subscribe to our free newsletter and get them all!