Lanus vs Godoy Cruz Prediction Date 03
What games we have seen of these two teams! The last one left us with an unforgettable show of goals and of course we aspire to have something similar. The match will take place at the Ciudad de Lanús – Néstor Díaz Pérez stadium on September 3. It promises to be a match of great tension, but with mobility in the search for the result, without waste! The Prediction for Lanus vs Godoy Cruz is on fire, both teams have a way to take the win, so a close finish is very likely. Enter CxSports and find the best betting options.
Lanus vs Godoy Cruz Betting Tips for Free
Lanus vs Godoy Cruz Predictions and Odds
By sheer force the Granate were holding their own in the first phase within the top ten, now they are going for the achievement in this new stage.
Getting a pass in the second phase to continue advancing is not an easy task, and the opponents Lanús has ahead of them are to be careful. In the past, they have achieved good results and by the sixteenth match of the previous stage, they had already managed to score in more than half of them. In this Lanus vs Godoy Cruz things will be exciting and hard fought.
Lanus vs Godoy Cruz Odds and Statistics
The Tomba held the fight at all times to enter among the top teams, their matches were of a high level in the previous stage.
Godoy Cruz managed to have played their seventeenth match, twelve of them undefeated. One of the main flaws was the fact that they could not effectively guard the goal, having only two goals in favor in the goal average. In games like Lanus vs Godoy Cruz they must be careful, as they are very active teams that will go for the result and will look to capitalize on the failures.
Lanus vs Godoy Cruz Match Preview
They played on 04/17/23 their most recent match.
Crazy how back and forth this match was. They started off with Lanus winning with a goal just getting started, later on the rivals would manage to equalize at 2 – 2, but in a matter of two minutes the locals would be back down by two goals, which in the end, they would also end up getting back.
The visitors would have 47% possession, at times this small inferiority was noticeable in the statistics, although they had more grit; Godoy Cruz held the ball at 53% and were finding it hard to stand out and manage the tempo to make the game theirs.
Lanús would get 78% accuracy in combinations, a high level, but the match was being very demanding; Los Tomba would reach 81% of passes carried to good completion, this way they were getting more arrivals to intimidate the rival. Los Granate had four shots on goal, scoring three goals; while Godoy Cruz also had four shots on goal, scoring three goals.
At minute 1, midfielder Franco Troyansky scored the first goal of the match after receiving an assist from Canale. At minute 9′ they scored from the penalty spot, this time by forward Leandro Nicolás Díaz. At minute 17′ the rivals already scored, a pass from Rodríguez to midfielder Tadeo Allende. At minute 30′ the score was equalized with a goal by midfielder Gonzalo Abrego. At minute 34′ Aguirre served the ball for forward Leandro Nicolás Díaz to score. And at minute 35′ midfielder Franco Orozco scored the fourth. And at halftime they would leave with the discount by striker Salomón Rodríguez.
The 4 – 4 of this Lanús vs Godoy Cruz would come at the end, at minute 90′ + 2′, with the execution of a penalty, goalkeeper Diego Matías Rodríguez equalized the match, to leave both clubs with a point.
Upcoming matches in the AFA First Division
On date #4 of the second phase, Platense vs Lanus; and Godoy Cruz vs Belgrano will be played.
Get your bets ready to get more winnings, only with CXSports probability soccer prediction.
Prediction Lanus vs Godoy Cruz 2023
Between August 2021 and April 2023 there have been the five most recent matches between these two teams, four in the Primera División and one in the Copa Argentina. Los Granate would win one of these times; on two occasions they would leave with the score tied; while Los Tobas have two wins in their favor. The Prediction for Lanús vs Godoy Cruz is 2 – 1 or 2 – 2.
Don't wait any longer! Click the Bet Now button to win.
Odds Analysis and Previous Match History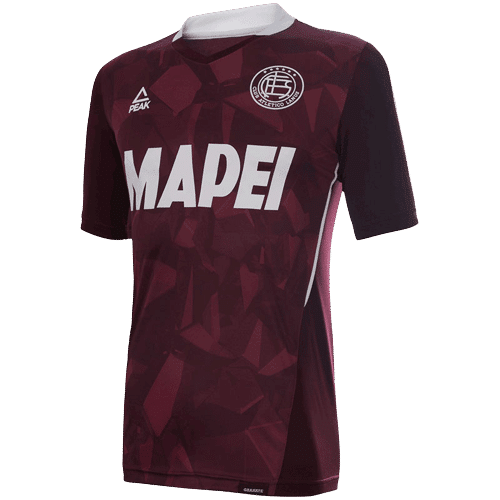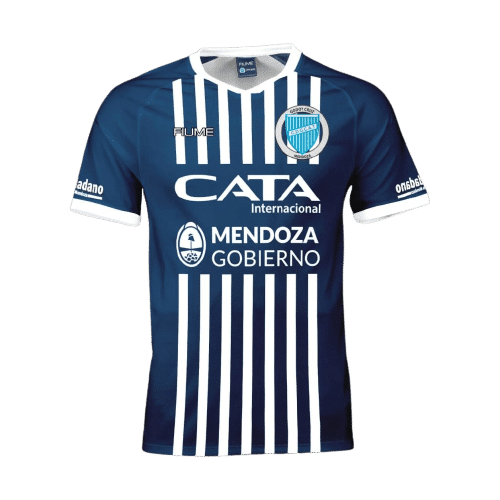 Free Sports Predictions
Subscribe to our free newsletter and get them all!