Fulham vs Luton Town Prediction and Odds Round 5
Anticipating the upcoming Fulham vs Luton Town match on the 5th, we find ourselves in for an exciting event! The previous encounter between these two clubs left us with quite a scandal. However, the current realities have changed, and both teams have grown stronger since then. Fulham appears to be adjusting well to the First Division, while Luton Town is determined to put up a fight. The Fulham vs Luton Town prediction is intriguing; the home team holds the advantage, but the visitors won't easily relinquish space and will strive for at least a draw. So, let's take a close look at the figures as we await this exciting fixture!
Fulham vs Luton Town Odds and Statistics Premier League
Fulham vs Luton Town Betting Tips EPL
Fulham
After their promotion, Fulham successfully secured their place in the Premier League. Now, they aspire to achieve even better positions in the standings. Despite having previous stints in the top flight, they struggled to secure consecutive appearances until the previous campaign. However, they managed to secure the 10th position with an impressive total of 52 points and an average of 2 goals per game.
As they face Luton Town on matchday five this season, their chances of victory are high if they hold their ground firmly.
Luton Town
The Hatters have made a remarkable impact on English football's elite. While their rise has been impressive, they must be cautious to avoid a steep downfall. Their journey in recent years has showcased a team of great quality and a display of perseverance and determination. Having come from the lower leagues not too long ago, they need to be mindful of the higher level of competition in the First Division.
The upcoming 2023 EPL clash against Fulham on matchday five presents a challenging test for Luton Town.
Fulham vs Luton Town Preview Games and History
In their most recent encounter, Fulham dominated their Championship duel against Luton Town, securing a resounding victory. From the outset, Fulham displayed their superiority, raining goals on their hapless opponents, leaving Luton Town with little chance to mount a defensive response.
The home team enjoyed a staggering 72% ball possession, dictating the tempo and rhythm of the game entirely. In contrast, Luton Town could only muster a mere 28% possession, finding it challenging to withstand the pressure from their formidable adversaries.
Fulham's game was marked by exceptional precision, with 89% of their passes finding their mark. Their complete control of the match, coupled with this impressive passing accuracy, left no doubt that this day belonged to them. On the other hand, Luton Town managed to finish only 70% of their plays accurately, attempting to create opportunities in the limited spaces granted by their opponents. However, their efforts were in vain, as they could only muster two shots on target without finding the back of the net.
The scoring started at the 29th-minute mark when midfielder Tom Cairney found the back of the net, courtesy of a pass from Wilson. Ten minutes later, Fulham extended their lead with a goal from defender Kenny Tete, comfortably closing the first half with a 2-0 advantage.
In the second half, Fulham continued their attacking prowess, with midfielder Fábio Carvalho scoring at the 54th-minute mark, once again assisted by Wilson. Striker Aleksandar Mitrovic added another goal to Fulham's tally in the 62nd minute. At the 65th minute, Carvalho turned provider, assisting midfielder Bobby Decordova – Reid in securing another goal for the team. Fulham's dominance was further emphasized when midfielder Jean Michaël Seri scored their sixth goal at the 79th-minute mark. And just before the final whistle, in the 90th minute+2', Wilson's assist set up Aleksandar Mitrovic for a second goal, sealing the match with a commanding 7-0 victory for Fulham.
Upcoming Games Round 6 Premier League
On date #6, these clubs will play Crystal Palace vs Fulham and Luton Town vs Wolves.
Check out our full predictions listing for these and plenty more in-depth win probability soccer predictions.
Prediction Fulham vs Luton Town 2023
In the most recent Prediction Fulham vs Luton Town matches, Fulham emerged victorious twice, while two encounters ended in draws. Unfortunately, Luton Town has yet to secure a win against their opponents. However, they are determined to change that now.
The Fulham vs Luton Town prediction points towards a close contest, with the forecast being a 2-1 result in favor of Fulham.
Wait no more. Bet Now to win!
Odds Analysis and Previous Match History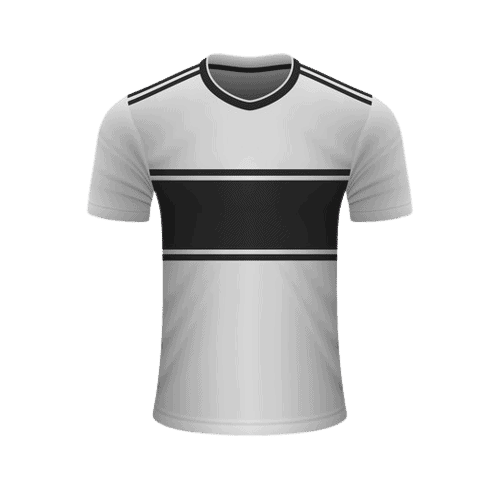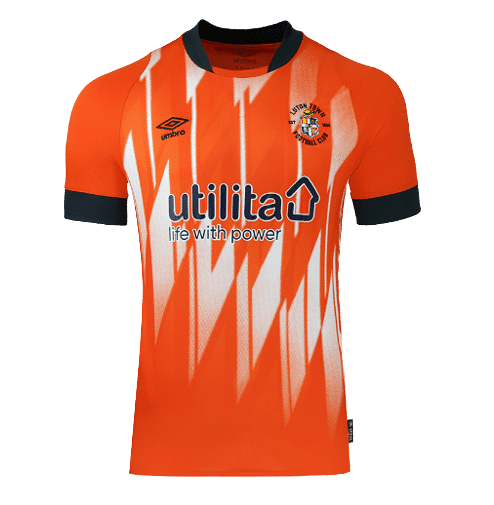 Free Sports Predictions
Subscribe to our free newsletter and get them all!