France vs Italy Prediction RWC 2023 Group A
In a duel in which the locals have everything to triumph, France vs. Italy will meet on Friday, October 6 at 9 pm local time at the OL Stadium, where about 60 thousand spectators will be able to attend. The Tans seem to have been relegated in the attempt to reach the quarter-finals of the Rugby World Cup. The other three teams in Pool A are New Zealand, Namibia and Uruguay.
Rugby World Cup Quarterfinals Predictions
France successfully advanced to the next stage of the RWC 2023! Follow up on your bets with our France vs South Africa quarterfinals prediction
France vs Italy Odds of a Duel that the Locals Should Win
France vs Italy Betting Tips Rugby World Cup 2023
Galthié's team has been one of the best teams in the world despite finishing second in the 6 Nations with 20 points, 7 behind Ireland, who won the title. The Tans arrive at the Rugby World Cup 2023 after finishing in last place in the Rugby 6 Nations 2022 where they did not win anything (they won the famous wooden spoon) and were more than outclassed by all their opponents.
How France vs Italy play and some statistics
France's style of play is based on intensity, keeping the ball moving and dangerous attacks. There are constant passes in contact that discomfort a defense that comes back and generates inconveniences for them. The presence of Romain Ntamack stands out with his clarity to play as an opener and the forcefulness of Charles Ollivon as third line. Italy 's style of play is pragmatic and seeks to be patient in order to force some infringement from the opponent and thus score points. They do not usually have a great performance in key matches. They don't have as many players as Castro Giovanni who knew how to absorb the pressure. The presence of the Italian-Argentine Juan Ignacio Brex stands out.
France vs Italy Match Preview
When reviewing the history, it can be noted that there is a case in which France vs Italy faced each other in a Rugby World Cup. It was on September 19, 2015, in the World Cup played in England. The match was valid for the first date of Pool D and was won by the Gauls by 32 to 10.
The team coached by Kieran Crowley played 31 matches since the tournament was held: 13 wins and 18 losses, an effectiveness of 42%. From 1987 to 2019, they scored 627 points and conceded 977. The team in blue played all the World Cups that were held and in none of them managed to pass the group stage.
The French played 53 matches in the World Cup: they won 36 times, drew twice and left empty-handed 15 times, an effectiveness of 68%. They scored a total of 1585 points and conceded some 966. They played all the World Cups that were played and three times they reached the final but without success (1987, 1999, 2011).
Upcoming Matches Rugby World Cup 2023 
Considering that this is the last date of Pool A, there will be no more action for these teams in the group stage of the Rugby World Cup 2023. It can only be noted that the winner of Pool A will play the runner-up of Pool B on Sunday 15 at 21:00 at the imposing Stade de France in Saint-Denis. France lead Pool A with an incredible performance which brings us the France vs South Africa predictions. 
For the runner-up, it will be a different story. They will play on Saturday 14 at 21:00 at the same stadium as the previously described match against the Group B winner. Everything is still to be seen in this complex quintet that has great teams competing for glory.
Improve your winnings with Rugby Predictions at CXSports.
Prediction France vs Italy Rugby World Cup 2023
Crowley's boys will have a tough task if they want to spoil the party for the home side of this Rugby World Cup 2023. France vs Italy should lead to a favorable result for Galthié's team if they want to face the quarterfinals in the best way to maintain their position as serious candidates to reach the last match of this tournament to be played on Saturday, October 28.
Prediction: France 38-12 Italy. Victory for the Gauls.
What about you? What are you waiting for? Bet Now and win!
Odds Analysis and Previous Match History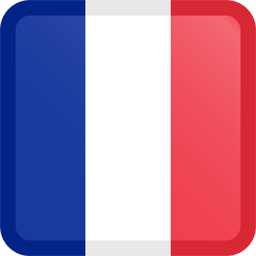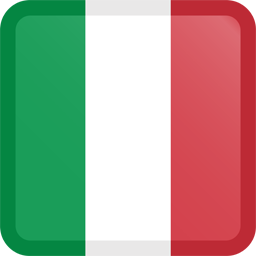 Free Sports Predictions
Subscribe to our free newsletter and get them all!