Everton vs Fulham Prediction and Odds Date 1
Both Everton and Fulham are embarking on a new season with the hope of achieving better results. Everton narrowly avoided relegation, securing their position in the league on the final day. On the other hand, Fulham experienced a decline in performance but finished their campaign on a positive note. This highly anticipated match is scheduled to take place at Goodison Park on 12th August. Considering recent performances, there is a clear inclination for one of these clubs to emerge victorious. Stay with CXSports too skyrocket your betting success.
Everton vs Fulham Betting Tips
Everton vs Fulham Match Preview
Everton Preview Games and History
The previous season proved to be a challenging one for Everton as they constantly teetered on the edge, unsure whether they would be able to avoid relegation or make progress. While Everton has established itself as a strong team over the years, they may not always be in the spotlight but have consistently fought to hold their ground. However, the bitter taste of finishing second in the previous season still lingers, and Everton is determined not to endure a similar fate again.
As the new season of the English Premier League commences, it is crucial for Everton to set the tone with impressive performances right from the start. Their opening match against Fulham will serve as a platform for them to showcase their improved capabilities and demonstrate their commitment to a better outcome this time around.
Fulham Preview Games and History
Initially, Fulham achieved commendable results and remained competitive among the teams vying for other European competitions. However, as the number of matches dwindled, it became increasingly challenging for them to maintain their momentum and secure the desired results. Ultimately, they narrowly missed out on their dream of European qualification, falling short by nearly ten points, although they managed to finish in the top 10.
Now, as Fulham sets its sights on the new Premier League season, they are determined to make a stronger impression, starting with their opening game against Everton. This fixture holds significant importance for Fulham as they aim to establish a more resolute and determined approach in their pursuit of success.
Everton vs Fulham Odds and Statistics
In the most recent Everton vs Fulham match, both teams displayed a seemingly even competition based on statistics alone. However, Fulham's lethal attacking prowess left their rivals with little opportunity to compete. Although Everton managed to equalize at one point during the game, they ultimately conceded two more goals, resulting in a home defeat.
Throughout the match, Everton held 46% possession of the ball and created significant chances in the opponent's area. However, they struggled to convert those opportunities into goals. On the other hand, Fulham dominated ball possession with 54%, showcasing a precise and effective offensive approach that ultimately led them to a definitive victory.
Pass accuracy for Everton stood at 74%, demonstrating their ability to maintain good ball control and intent to play. However, they encountered difficulties breaking through the strong defense and finding the back of the net. Fulham, on the other hand, showcased an accuracy of 75%, indicating a balanced performance and attacking prowess. Both teams had seven attempts on goal, with Everton managing to convert one, while Fulham scored three goals.
The first goal of the match was scored in the 22nd minute, with James providing the assist for midfielder Harrison Reed to find the back of the net. The match saw an equalizer at the 35th minute, as Garner assisted midfielder Dwight McNeil in scoring for Everton. Upon resumption of the second half, Everton vs Fulham began to take shape, with midfielder Harry Wilson finding the back of the net with an assist from Willian. The game concluded with a third goal from striker Daniel James in the 68th minute, solidifying Fulham's victory.
Upcoming Premier League Date 2 Games
On date #02 of the Premier League, these teams will play Aston Villa vs Everton and Fulham vs Brentford.
Check out our full predictions listing for these and plenty more soccer predictions.
Prediction Everton vs Fulham 
In the last five Everton vs Fulham games between April 2019 and April 2023, all taking place in the Premier League, Everton and Fulham have had varied outcomes. Everton secured one victory, there was a draw between the two teams, and Fulham emerged victorious on three occasions.
The prediction for Everton vs Fulham is a scoreline of 0-2 in favor of Fulham.
Wait no more. Bet Now to win!
Odds Analysis and Previous Match History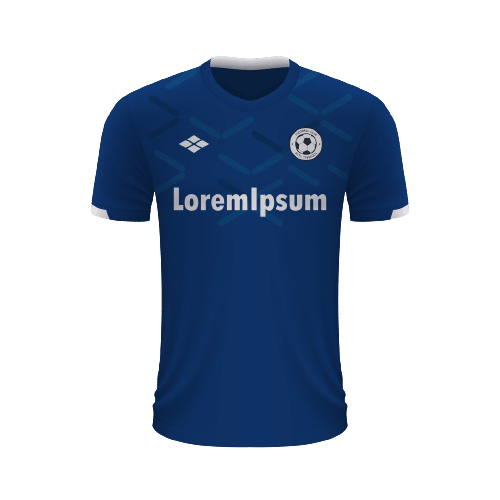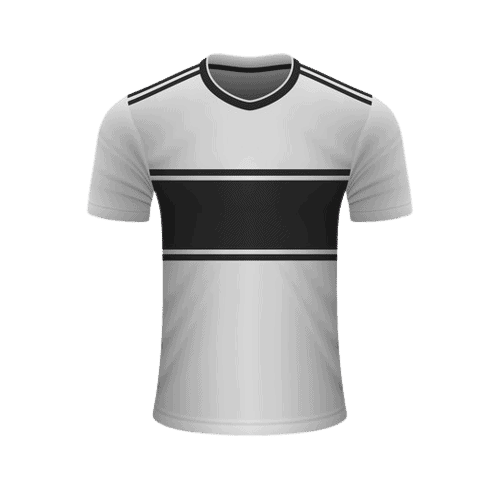 Free Sports Predictions
Subscribe to our free newsletter and get them all!