Defensa y Justicia vs Sarmiento Prediction and Odds Date 26
A new date for these two teams after more than a year without meeting each other. This time they will play at the Norberto "Tito" Tomaghello stadium on July 23. This time, the Falcons will not let victory slip through their fingers so easily, especially at home. The Greens, who have looked comfortable against this opponent, will have to work hard to get something out of it. The Prediction for Defensa y Justicia vs Sarmiento is spicy, going back to a duel in 2021, both teams will give their all for the three important points. Ready? Start your bet so that your passion for soccer will make you win.
Defensa y Justicia vs Sarmiento Odds and Statistics
Defensa y Justicia vs Sarmiento Betting tips AFA First Division: The season so far.
Defensa y Justicia
For the Falcons the second position is too small for them. They want, just a few steps from the end, to be able to seal as close to the top of the table as possible.
It's been a dream AFA First Division season for Defensa y Justicia! Not all their matchdays have been rosy and 100% profitable for them, but they have managed to stay in the top three, at least until their fifteenth match played, and they want more. At the moment they had an accumulated 28 points, being only one point away from the second place. Defensa y Justicia vs Sarmiento looks good for them to get three more points.
Sarmiento
The Greens, despite defeats, which are not few, sustain the fight to finish in the top half of the teams' ranking.
With fifteen games played, Sarmiento already had six defeats on their backs, suffered consistently, two of them in the last five games, leaving them with an average of two defeats every five games. But the five wins and four draws they had achieved were allowing them to occupy the #13 position in the table, with nineteen points, disputing better slots. In Defensa y Justicia vs Sarmiento they will find a very difficult opponent, but they will not give up easily.
Defensa y Justicia vs Sarmiento Preview Games and History
Their most recent encounter would be on 07/15/22.
This encounter took place in the second phase of last season at the Eva Perón stadium, and The Greens did, once again, their best to win a match that was not as easy as it had been. Defensa y Justicia's men had a good start to the match, but lacked the grace to score.
The visitors had 62% control of the ball, but they were not managing to be superior and corner the opponents; while Sarmiento, with 38% possession of the ball would have a good average of play in the opposing area, thus getting the result.
Defensa y Justicia would have a 77% accuracy in combinations, a good level of play, flowing all over the field, but somewhat withdrawn for the rival proposal; the locals would achieve a 65% effectiveness in passes, but their game was destined to take advantage of any space the rival gave. Both teams would end up shooting seven times at the opponent's gates, the Falcons could not convert, while the Sarmiento team would score a goal.
In the 33rd minute, the scoreboard opened with a goal by midfielder Quiroga Gabutti. He would be accompanied to seal the 0 – 2 Defensa y Justicia vs Sarmiento, a shot from the eleven meters in minute 90′ + 5′ executed by forward Toledo.
Upcoming matches Date 27 AFA First Division
On date #27 will be played Sarmiento vs Banfield; and for the first game of the second round, we have Defensa y Justicia vs Godoy Cruz.
Place your bets now, don't waste any more time, enter CXSports and take advantage of our unbeatable soccer predictions!
Prediction Defensa y Justicia vs Sarmiento in July 2023
The five most recent head-to-head meetings between these two teams have taken place between June 2017 and July 2022, all in the Primera División. The Falcons have won just once; while The Greens have for themselves four victories. The locals carry better results so far this season. The Prediction for Defensa y Justicia vs Sarmiento is 2 – 1 or 2 – 0.
What are you waiting for? Hit the Bet Now button to win.
Odds Analysis and Previous Match History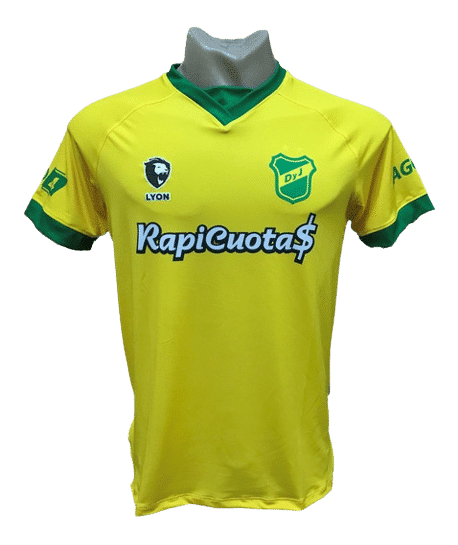 Defensa y Justicia
Argentina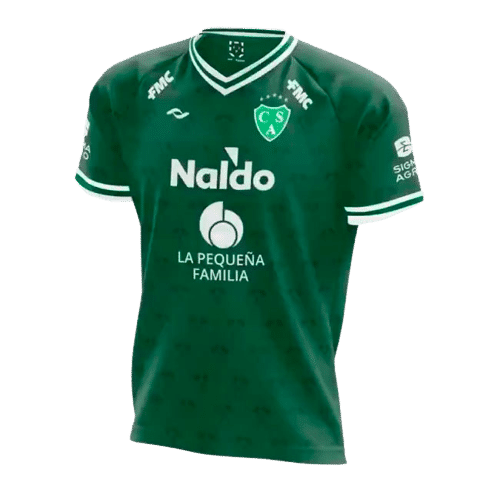 Free Sports Predictions
Subscribe to our free newsletter and get them all!