Arsenal vs Manchester United Prediction Date 4
On Sunday, September 3, the Emirates Stadium will once again host the highly anticipated clash between Arsenal and Manchester United. In their previous encounter at this venue, the Gunners successfully secured the points, and they will aim to replicate that achievement by mustering their required strength. However, the Red Devils have staged a remarkable comeback and won't be deterred by the opposition's formidable reputation. Considering the relatively small gap in performance between the two teams, the Arsenal vs Manchester United Prediction suggests a possible equal outcome. Let's take a look at what we can expect so you can place a winning bet.
Arsenal vs Manchester United Odds and Statistics
Arsenal vs Manchester United Betting Picks EPL
Arsenal
The Gunners are determined to overcome the disappointment of narrowly missing out on the title last season. They have strengthened their squad and are ready to compete at an even higher level. Under Arteta's guidance, Arsenal displayed an unstoppable and untouchable form in the previous season. However, like any football team, they experienced a setback when complacency set in and they were closely shadowed by their opponents.
Nevertheless, Arsenal possesses a notable advantage, particularly in their attacking prowess, which could be instrumental in their upcoming clash against Manchester United.
Manchester United
The Red Devils aim to begin this campaign on a positive note, in contrast to the previous season, which will provide them with an edge. Manchester United endured a somewhat disastrous start to the Premier League season, even facing criticism for underperforming despite notable signings such as Cristiano Ronaldo. Interestingly, since the departure of the Portuguese star, the club has found a better rhythm and progressed toward securing a place on the podium.
They are now focused on building a successful Premier League campaign, targeting victories from the outset, with a keen eye on the upcoming Arsenal vs Manchester United fixture in matchday four.
Arsenal vs Manchester United Preview Games and History
The most recent Arsenal vs Manchester United match took place on January 22, 2023. Surpassing all expectations, this match showcased a thrilling display of football, befitting the stature of both clubs and the level they were operating at. The Red Devils initially took the lead, but Arsenal mounted a comeback to secure the victory.
In terms of ball possession, the home team enjoyed 58% control, a slight advantage that proved crucial in their quest for victory. Manchester United, on the other hand, maintained 42% possession, contributing to a fiercely contested match that was one of the standout fixtures of the season.
Arsenal showcased an impressive 81% accuracy in their plays, enabling them to penetrate the opposition's territory and impede their progress. The visitors, meanwhile, had a pass success rate of 77%, yet they struggled to contain their opponents in the crucial moments. Arsenal registered five shots on target, resulting in three goals, while Manchester United managed four shots on goal, scoring twice.
In the 17th minute, midfielder Marcus Rashford, assisted by Fernandes, opened the scoring for Manchester United. However, in the 24th minute, Arsenal's striker Eddie Nketiah, receiving a pass from Xhaka, equalized the score. The home team regained the lead in the 53rd minute, courtesy of a goal from striker Bukayo Saka, assisted by Tomiyasu. In the 59th minute, defender Lisandro Martínez leveled the game once again. However, it was Eddie Nketiah who ultimately secured victory for Arsenal with a goal in the 90th minute.
Upcoming Games Round 5 Premier League
On date #5, these clubs will play Everton vs Arsenal and Manchester United vs Brighton.
Check out our full predictions listing for these and plenty more real soccer predictions.
Prediction Arsenal vs Manchester United 2023
In the last five Premier League Arsenal vs Manchester United games, the outcome has been a mixed bag. Arsenal emerged victorious twice, while the teams settled for a draw once. On the other hand, Manchester United secured the victory in two matches.
The Arsenal vs Manchester United Prediction suggests a probable draw at 2-2.
Wait no more. Bet Now to win!
Odds Analysis and Previous Match History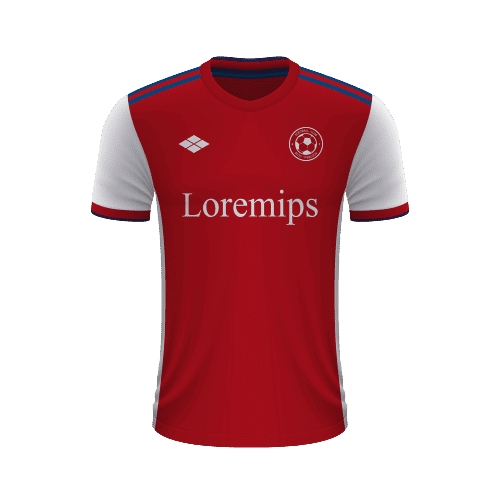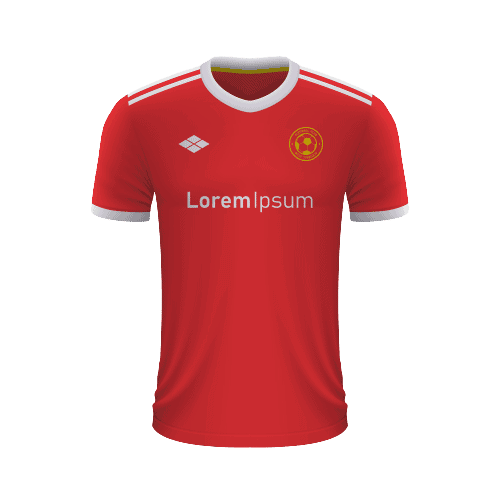 Manchester United
England

Free Sports Predictions
Subscribe to our free newsletter and get them all!