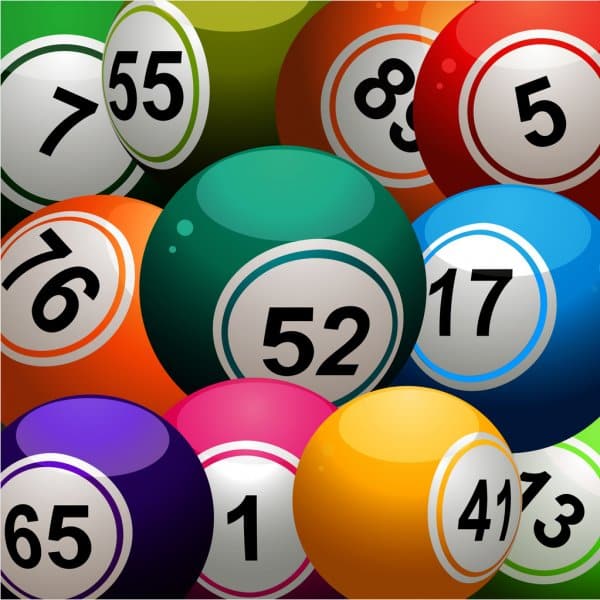 Lottery

Sambad Nagaland
The Lottery Sambad Today: A Quick Overview
If there is one country that illustrates how powerful of an influencer brand a state-run lottery can become, it is probably India. While there are probably better options for your gambling money, including 22Bet India or Betwinner India (both options are available to Indian residents), it is clear that these daily lotteries occupy a fair share of mind for many Indian citizens on a daily basis.
The government of Nagaland, a mountainous state in northeast India, bordering Myanmar, runs a lottery system known as the Nagaland State Lottery, more commonly known by its old name, the Lottery Sambad.
The lottery is illegal in most Indian states, with Nagaland  being one of the rare exceptions. Only government run lotteries are legal in India and private lotteries are imposed a complete ban.
The idea behind the legalization of the Nagaland Lottery department was to bolster state revenue, and it is the local government's finance department that announces the official lottery results on its official website.
This official lottery comes in old sorts of "flavors", with colorful names such as: Dear Parrot, Dear Falcon, Dear Vulture, Dear Flamingo, Dear Hawk, Dear Ostrich, Dear Eagle, etc.
Lottery Sambad Nagaland: Daily Dear Draws
The Nagaland Lottery runs three daily "Dear" draws in addition to several "Bumper" lottery draws throughout the year. Residents living in the regions of Sikkim, West Bengal and Nagaland can participate in these state lotteries, which is somewhat limiting for the rest of eager Indian players.
All lottery balls are drawn at the Directorate of Nagaland State Lotteries, P.R. Hill Junction, Nagaland, Kohima – 797001.
Lottery Sambad Nagaland: How to Play
Playing the Nagaland Lottery games is a relatively easy task, although there are probably simpler ways to play online money games as we explained further above. The Directorate of Nagaland state lotteries manages the games, including all daily draw and bumper draws.
There are two primary ways to play:
– By buying a physical lottery ticket from an authorized retailer or vendor;
– By playing the lottery online via a legal website.
Lottery Sambad Daily Dear Lotteries
The Lottery Sambad is drawn three times every day. These lottery draws are known to players as "Dear draws" and there is a Morning Draw, Day Draw and Evening Draw.
Additionally, each draw carries a different name for each day of the week although they are all fundamentally the exact same games. A simple ticket purchase entitles you to enter into the draw.
Each draw's top prize is equivalent to ₹1 Crore, which is worth a little over US$10,000. In order to claim the jackpot, your number must exactly match the number that is randomly selected as the winner.
The time for the Daily Draws are as follows:
1:00 PM for Dear Morning
4:00 PM for Dear Day
8:00 PM for Dear Evening


Lottery Sambad Nagaland Nagaland Dear Lottery Schedule

The table below illustrates the names of all the daily draw games in Nagaland:

| Day | 1:00 PM | 4:00 PM | 8:00 PM |
| --- | --- | --- | --- |
| Monday | Dear Ganga Morning | Dear Sun Day | Dear Flamingo Evening |
| Tuesday | Dear Teesta Morning | Dear Moon Day | Dear Parrot Evening |
| Wednesday | Dear Torsa Morning | Dear Mercury Day | Dear Eagle Evening |
| Thursday | Dear Padma Morning | Dear Venus Day | Dear Falcon Evening |
| Friday | Dear Hooghly Morning | Dear Earth Day | Dear Vulture Evening |
| Saturday | Dear Kosai Morning | Dear Mars Day | Dear Ostrich Evening |
| Sunday | Dear Damodar Morning | Dear Jupiter Day | Dear Hawk Evening |
Lottery Sambad Nagaland Bumper Draws
The Lottery Sambad Nagaland Bumper Draws are drawn on rare occasions, a few times per year at the most. But the offer larger cash prizes as a teaser and incentive to play – in addition to the daily draw games that offer smaller cash prizes.
The Bumper lottery draws have a similar anatomy to the regular draw games. Only the larger cash prizes set them apart from the norm. ₹1 Crore is yet again the standard cash prize, but this prize can be incremented up depending on whether you you match all or part of the winning numbers.
Nagaland features the following Bumper draws:
Dear Durga Puja Bumper (currently active)
Dear Kali Puja Bumper (currently inactive)
Dear Kali Puja Bumper (currently inactive)
Dear Happy New Year Bumper (currently inactive)
Dear Winter Special Bumper (currently inactive)
Dear Lohri Makar Sankranti Bumper (currently inactive)
Lottery Sambad Nagaland: How to Claim your Prize
If luck strikes in your favor and you end up winning the Nagaland State Lottery, then you will need to show up armed with your winning ticket (along with a completed claim form) in order to claim your prize.
Make sure your ticket is unadulterated because it will be inspected for potential damage and tampering by the authorities. You will also need to produced approved photo identification and passport-size photos.
For prize winnings ranging up to ₹10,000 (US$126), you can redeem your winnings directly from the lottery vendor or retailer. Any prize money that exceeds ₹10,000 will need to be claimed directly from the Kolkata Nagaland Office at the address displayed further below:
The Director / Nodal Officer,
Directorate of Nagaland State Lotteries,
121, Jessore Road, South Michael Nagar,
Madhyam Gram, Near National Model High School,
Kolkata – 700133, West Bengal
Legal State Lotteries in India
A total of 13 Indian states have legalized lottery games. These states include: Assam, Arunachal Pradesh, Goa, Kerala, Madhya Pradesh, Maharashtra, Manipur, Meghalaya, Mizoram, Nagaland, Punjab, Sikkim and West Bengal.
Lottery games are illegal in the other 16 Indian states. But you can always play money games online using some of the links provided at the beginning of this article or in the sidebars.
125% Sign-up Bonus

Online Betting with the 22Bet Sportsbook!
Bet Online with 22Bet Bookmaker and Browse our Great Selection of Major Sports Events and High Odds ☆ Get a Bonus up to $/€122 and Bet Like a Pro!
Bet Now!
We earn a commission if you make a purchase, at no cost to you.

Win a Lamborghini!


Ac pulvinar facilisis
More Influencers