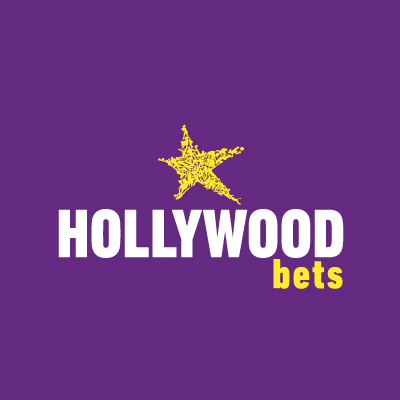 Hollywoodbets: Background of the Gaming Operator
Hollywoodbets (HB) is a south African gaming company with headquarters located in Durban, South Africa.
The company was founded in the year 2000, counts over 5500 employees and – unlike many other companies in the same space – is style privately held.
HB serves four primary markets: South Africa, Mozambique, Ireland, United Kingdom, in which it operates sportsbooks and other gaming products such as lottery.
On the sports side of the business, the company betting propositions on horse racing, football (soccer), rugby betting, cricket betting, as well as other sports betting like tennis, boxing, motorsports, golf, American football, basketball and countless more.
HB routinely ranks among the top gaming sites worldwide and gets its name from the Hollywood Park Racetrack in Los Angeles, California.
Hollywoodbets: History and Genesis
HB finds its roots in the publishing business. The company launched in 1986 under the name "Winning Form", with a business model revolving around the production of racecards published for the benefit of South African Horse Racing. The company is still in existence today and continues to publish racecards.
The HB foray into sport betting and bookmaking did not start until the year 2000, when it opened its first bookmaking location in the city of Durban. Historically speaking, that opening represented the beginning of a new ear and was followed by the famous Hollywood Park in Springfield Park, Durban, which still today represents the company's flagship location.
Hollywoodbets: Shop Locations and Operating Markets
Active in four major markets currently (South Africa, Mozambique, Ireland, and the United Kingdom), the HB betting brand spreads its wings across a total of 81 bet shops across the country of South Africa.
The HB  current footprint looks as follows:
In South Africa, 81 locations licensed by local regulators:
Hollywoodbets Gauteng
Hollywoodbets Western Cape
Hollywoodbets Eastern Cape
Hollywoodbets Limpopo
Hollywoodbets Mpumalanga
In Mozambique, 2 licensed locations:
HB Maputo (both locations)
HB Mozambique Mobile
In the country of Ireland:
HB Ireland initiated its Irish bookmaking operations in November 2018 via an Isle of Man betting license.
In the United Kingdom:
HB UK launches operations during the month of March 2019 via a betting license issued by UK Gambling.
The Hollywood Group of Companies
The Hollywood Group runs a number of corporate entities, as disclosed in the table below:
| | |
| --- | --- |
| NAME | REG NO OF COMPANY |
| | |
| Hollywood Sportsbook Holdings (Pty) Ltd | 2008/009771/07 |
| | |
| Hollywood Sportsbook KwaZulu-Natal (Pty) Ltd | 2008/009721/07 |
| | |
| Hollywood Sportsbook Gauteng (Pty) Ltd | 2008/012291/07 |
| | |
| Hollywood Sportsbook Western Cape (Pty) Ltd | 2008/011557/07 |
| | |
| Hollywood Sportsbook Eastern Cape (Pty) Ltd | 2008/011560/07 |
| | |
| Hollywood Sportsbook Limpopo (Pty) Ltd | 2010/023778/07 |
| | |
| Racing Distribution (Pty) Ltd | 2008/014381/07 |
| | |
| Winning Form (Pty) Ltd | 2008/011948/07 |
| | |
| Hollywood Sportsbook Mpumalanga (Pty) Ltd | 2012/107236/07 |
| | |
| Hollywood Sportsbook Free State (Pty) Ltd | 2011/133890/07 |
| | |
| Krugerbets (Pty) Ltd | 2012/053556/07 |
HB also manages certain specific entities, as follows:
Newcastle Tattersalls
Ngunezi Racing and Sport (Pty) Ltd – 2014/238080/07
MHS Betting Mirror (Pty) Ltd – 2014/232941/07
Nemacron (Pty) Ltd 2013/012544/07
Newcastle Tattersalls
Allandale Pub and Punter
Noels Surebet
Promotions, Betting Vouchers and Bonuses
Like many gambling operators, HB does not shy away from running aggressive promotions, deposit bonuses and play vouchers.
Sample promotions include:
WIN 1 of 3 VW Polo Life Cars
WIN Your Share Of R4.5 Million In Our Spina Zonke Jackpot Race
Win 1 of 20 R250 Betting Vouchers With The Russian Lucky Numbers Draw Competition
WIN 1 of 40 R500 Betting Vouchers
WIN A Share Of R500 000 in Grocery and Betting Vouchers
Refer a Friend and Get a R50 Bonus
R10 000 Up For Grabs Every Race Meeting
FREE R25 Sign Up Bonus
Win Up to 10 Times Your Stake Back
Hollywood Bets Sponsorships
Leading sports brands like Red Bull make little fuss about making big splashes when it comes to all-encompassing, large scale sports sponsorships. HB is no stranger to this game where it sponsors teams and events on a sports-agnostic basis. Some examples include:
Title sponsorship of the Hollywoodbets Dolphins cricket team.
Sponsorship of the KwaZulu-Natal Coastal and KwaZulu-Natal Inland teams for the 2017 Africa T20 Cup.
Title sports sponsorship of the Murray Cup in 2018, a rugby knock-out competition involving clubs from the KwaZulu-Natal Rugby Union.
Title sponsorship of the Phaka rugby show on Supersport in February 2019.
Sponsorship of the 2019 COSAFA Cup.
Naming rights sponsor for both Greyville and Scottsville race courses. As a result of the deal, the racecourses will be renamed "Hollywoodbets Greyville Racecourse" and "Hollywoodbets Scottsville Racecourse."
Naming rights sponsor for Kingsmead Cricket Ground in a 5-year deal, starting in 2019.
Starting February 2020, HB became the official betting partner to LaLiga in South Africa.
Starting May 2021, title sponsorship of the SAFA National Womens Soccer League, with the tournament being renamed the "Hollywoodbets Super League.".

Starting July 2021, HB was announced as the principal partner of Brentford Football Club with initial, two-year club jersey sponsorship.
December 2021: HB secures naming rights to Kings Park Rugby Stadium, home of the Durban Sharks.
February 2022: title sponsorship of the Durban July Handicap, in place of Vodacom.
Hollywood Brand Ambassadors
In line with its aggressive sports sponsorship programs, HB also runs a creative brand ambassador program in parallel. Here are a few examples, going back in time, from most recent to older deals:
February 2022:  South Africa's "First Lady of Sport", sports broadcaster Carol Tshabalala,  joins Hollywoodbets' Brand Ambassador program.
December 2021: famous radio sports talk show host, Robert Marawa, appears in television commercials and advertisements for the brand.
During the year 2020: South African-born actress, Nomzamo Mbatha, joins Hollywoodbets' brand ambassador program.
April 2020: former South African cricketer, Mike Procter, jumps on board the brand ambassador for Hollywoodbets.
March 2020, former South African Champion jockey, Anthony Delpech, does the same.
During the year 2019, rugby twins Akona Ndungane and Odwa Ndungane join HB as spokespersons.
In 2017, former Kaizer Chiefs, Mamelodi Sundowns and Bafana Bafana goalkeeper, Brian Baloyi, also joined as a brand ambassadors for Hollywoodbets.
In 2016: former Orlando Pirates and Bafana Bafana soccer player, Jerry Sikhosana, was named as a brand ambassador for Hollywoodbets.
$1 for $1 Million Mega Poker Tournament!
World Poker Tour Goes Global. Join the largest recreational player pool now. Win your share of $1,000,000 for just $1 buy-in! We are the World's Largest Poker Network.
Join Now!
We earn a commission if you make a purchase, at no additional cost to you.

Online Betting with the 22Bet Sportsbook!
Bet Online with 22Bet Bookmaker and Browse our Great Selection of Major Sports Events and High Odds ☆ Get a Bonus up to $/€122 and Bet Like a Pro!
Bet Now!
We earn a commission if you make a purchase, at no cost to you.

Trade with Confidence
AutoTrade Cryptos with ZuluTrade!
Cryptocurrency trading becomes social. Join a rapidly growing market by following experienced CryptoTraders from all over the world. ZuluTrade offers you the opportunity to AutoTrade the most sought-after cryptocurrencies on the market.
Trade Now!
We earn a commission if you make a purchase, at no cost to you.

Our #1 Forex Pick

Earn interest on crypto with Gemini Earn®.
Put your crypto to work. With Gemini Earn, you can receive up to 8.05% APY on your cryptocurrency, including stablecoins. Why choose Gemini? Gemini is one of the safest cryptocurrency exchanges where you can buy, sell, store, and earn interest on bitcoin and other cryptocurrencies.
Get Started!
We earn a commission if you make a purchase, at no cost to you.


Ac pulvinar facilisis
More Influencers