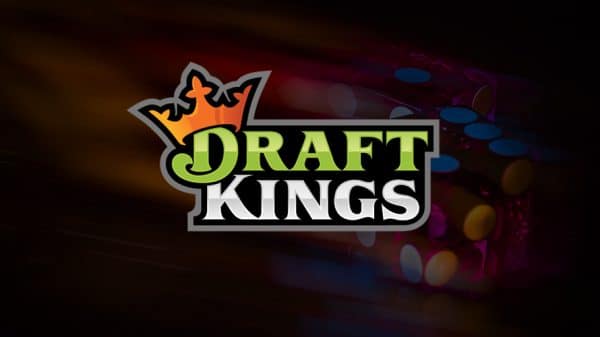 Draftkings Overview
Draftkings: Background of the Fantasy Sports and Sports Betting Operator Operator
DraftKings is a US based online gaming and gambling company that operates DFS (daily fantasy sports) contests and sports wagering propositions (sports bets). The company also operates pay-for-play fantasy sports contests in top-rated American sports (NFL, NBA, NHL, MLB and the PGA), tennis, mixed martial arts (MMA), NASCAR, the Canadian Football League as well as Premier League and UEFA Champions League football.
Draftkings is a company that trades publicly on the NASDAQ stock exchange under the ticker symbol DKNG. The company was founded in 2012 in Boston, Massachusetts.
Draftkings: Sports Sponsorships and Partnering Agreements
The gambling operator has been particularly aggressive when it comes to brand building via media investment, sponsorships and partnerships. Mentioned below, you will find a summary outline of a few of the most important milestones in Draftkings' partnership history.
Draftkings and Major League Baseball
On July 9, 2021, Major League Baseball and DraftKings Inc. (DK) announced a strategic sportsbook expansion and "an extension of its existing Daily Fantasy Sports and sports betting relationship which will include expanded promotional rights and content inclusive of the sports betting category."
The expanded relationship included the integration of a "Bet & Watch" feature that would allow fans to engage into live streaming events and made DK the co-exclusive Official Sports Betting Partner of MLB, along with BetMGM.
Draftkings and ESPN
On September 15, 2020, ESPN announced that is was expanding its relationship with the DK brand and that links to bring users directly to DK' sportsbooks would be promoted across ESPN.com and the ESPN Fantasy app. This puts ESPN (a Disney company!) fair and square in the online gambling and betting space. The expanded deals marked the first time that a sports gambling operator was linked on ESPN's digital platforms in the U.S.
Allegedly, the deal signed with ESPN was worth $250 million. "ESPN helped revolutionize the 24/7 sports news cycle and continues to be the go-to source for many fans today on the latest and largest sports stories," said Jason Robins, Co-Founder, Chairman and Chief Executive Officer, DK. "We look forward to this collaboration to exclusively showcase DK' daily fantasy content and offerings while also advancing further visibility and mainstream adoption of our regulated sports betting products."
Draftkings Signs $250M non-exclusive advertising deal with 21st Century Fox's "Fox Sports" unit.
This deal makes sense and looks like a "Peter to Paul" deal since DK raised $300 million in July 2015, a funding round that was led by Fox Sports at the time. The announcement made at the time was that DK's new investment round added the National Hockey League, Major League Soccer, and Madison Square Garden to a mix of previous investors that also included Major League Baseball.
According to The New York Times, Fox Sports was the lead investor in DK' $300 million raise, which represented a roughly 11% stake for Fox Sports in the company at the time of signing (July 2015).
Additional Draftkings Partnerships: NFL, Bleacher Report, etc.
Beyond the scope of the agreements mentioned above (Fox, ESPN and MLB), DK had also signed countless additional engagement agreements by the summer of 2015. These included partnerships with the National Football League (NFL), key sporting venues (the Los Angeles Lakers' "Staples Center" and New York City's Madison Square Garden), the Ultimate Fighting Championship (UFC) and NASCAR, in addition to the renowned sports-focused media property, Bleacher Report.
To be added to that long tally: the New York Liberty of the WNBA, a total of 7 NHL franchises, 8 NBA teams as well as 5 NFL teams.
Crypto and NFT Partnerships
More recently, DK decided to dive head first into the Crypto and NFT craze by securing a partnership with FinCEN-registered Money Service Business and Money Transmitter, Zero Hash. The idea behind this deal is to stake digital assets on the digital asset trading platform Polygon and made DK one of the first corporate validators on the Blockchain and represented one of DK's latest Web3 initiatives.
"Participating in validation supports DK'' broader strategy of building out a robust, sustainable, trustworthy and decentralized infrastructure to help futureproof aspects of our business in the Web3 era," said Paul Liberman, Co-Founder and President of Global Product and Technology at DK'. "We cannot accomplish this vision alone, so teaming up with industry luminaries like the team at Zero Hash in addition to Polygon is essential to our blockchain and related efforts moving forward."
Draftkings Signs Deal with Dish Network
Another marquee partnership signing that is symbolical of DK's bold vision to build a global brand is its deal with Dish Network, the American television provider and the owner of the direct-broadcast satellite provider Dish.  The deal sees DK's sportsbook and Daily Fantasy Apps integrated into DISH TV's hopper platform.
"The integration with DK is an exciting enhancement for our customers and a great addition to the growing DISH TV Hopper platform — a one-stop entertainment hub," said Brian Neylon, Group President, DISH TV. "We're thrilled to work with DKto amplify the sports-fan experience, and extend the DK footprint across our unique suite of services, including SLING TV and Boost Mobile, with potential applications across our 5G wireless buildout in the future."
125% Sign-up Bonus

Online Betting with the 22Bet Sportsbook!
Bet Online with 22Bet Bookmaker and Browse our Great Selection of Major Sports Events and High Odds ☆ Get a Bonus up to $/€122 and Bet Like a Pro!
Bet Now!
We earn a commission if you make a purchase, at no cost to you.

Win a Lamborghini!


Ac pulvinar facilisis
More Influencers