Player Profile
Full name

Position

Full-back

Nationality

USA

Born

24

Height

177

Weight

73
Christian Pulisic: History, teams, and trophies
Chelsea Champions League Predictions
Christian Pulisic and Chelsea are in the UEFA Champions League Quarterfinals! To see our prediction on their match vs Real Madrid, click Here!
Christian Pulisic History and Highlights
His skill on the ball is clear to anyone who watches him play, but fans are yet to see Pulisic develop into the world-class talent that his potential as a youngster suggested he might a few years ago. Still, he is some way off his prime, and Chelsea fans hope he can push on to showcase the talents that are waiting to be seen.
2022 Qatar World Cup Round of 16
The USMNT won their game against Iran and made it to the Round of 16! CXSports brings you Netherlands vs USA. Place your Bets! 
2022 Qatar Group Stage
Want to see how The USMNT will do with Christian Pulisic in the Qatar 2022 World Cup? Click the links below to bet on your favourite World Cup matches!
Monday November 21 – USA vs Wales (Ahmed bin Ali Stadium, Al Rayyan; kick-off 8pm).
Friday November 25 –  England vs USA (Al Bayt Stadium, Al Khor; kick-off 8pm).
Tuesday November 29 –  Iran vs USA (Al Thumama Stadium, Al Khor; kick-off 8pm).
Crossing the ocean early
While the USA doesn't have the biggest "soccer" culture, there has been an uptick in young talent coming out of the country. Christian Pulisic played in youth teams in the states and was noticed by a few European clubs, earning himself a trial with Chelsea before he was a teenager, but it wasn't to amount to anything initially.
He was 16 by the time he got his move to Europe, with German side Dortmund coming in for him and adding him to their youth yanks. He impressed so quickly that he was called up to the senior team midway through that first season and started playing for the side at just 17 years old.
The next season he became the team's youngest-ever player to represent them in the Champions League. His substitute appearances became increasingly regular, even earning the odd start here and there while so young. By the 2018-19 season, he was playing for the team regularly and making a name for himself as one of the league's most talented young players.
Moving to Chelsea
With Europe's elite clubs circling, Chelsea knew it wouldn't be possible to wait for Pulisic to fully develop his ability if they wanted to guarantee signing their target.
His youth didn't prevent Dortmund from setting a high asking price, and Chelsea begrudgingly met their valuation of £58 million in January 2019 in the knowledge he was one of the Bundesliga's most coveted players. As part of the deal, Pulisic got to finish his season with Dortmund.
When he arrived at Stamford Bridge, Pulisic announced his intention to replicate the form of Hazard, who had become one of Chelsea's most loved players before moving to Real Madrid.
Adjusting to the Premier League
Chelsea were far from their vintage best when Christian Pulisic joined, but he still had high moments in his early months, scoring a "perfect" hattrick in October in a 4-2 victory against Burnley. Despite injury problems, Pulisic made an impressive impact over the course of his debut season, scoring 11 goals and providing 10 assists.
Over the next 2 seasons, Pulisic's place in the team came under threat from a mixture of new arrivals at the club who played in similar roles and unfortunate niggling injuries.
Even when his playing time has been low, Pulisic has pleased fans with his ability to glide past defenders with the ball at his feet. When Chelsea won the Champions League in 2021, he became the first American to play in the competition's final.
He plays a vital role in his country's set-up, already having 52 caps and 21 goals under his belt despite being just 24 years old, sending him on a path to possibly set US records.
Christian Pulisic Trivia
Christian comes from a sporting family, with his dad also being a former professional footballer who continued to be a coach.
Pulisic has played under world-class manager Thomas Tuchel at two clubs, Dortmund and Chelsea. It was with the latter that the pair won the Club World Cup before the tactician was fired.
Read Full Bio
Collapse Bio
bwin - Up to €120 free.
Ready to join one of the world's largest online betting companies? Let's get started!
One of the world's largest sports betting and gaming groups with a proven track record.
Register!
We earn a commission if you make a purchase, at no additional cost to you.

EUslot Online Casino
EUslot is an excellent choice if you want to try something new and innovative. Our casino brand is having everything you need in order to be a successful player.
Join now to get the best Status and accumulate Complimentary Points, which can be exchanged for real money
Join Now!
We earn a commission if you make a purchase, at no additional cost to you.

Trade with Confidence
AutoTrade Cryptos with ZuluTrade!
Cryptocurrency trading becomes social. Join a rapidly growing market by following experienced CryptoTraders from all over the world. ZuluTrade offers you the opportunity to AutoTrade the most sought-after cryptocurrencies on the market.
Trade Now!
We earn a commission if you make a purchase, at no cost to you.

Earn interest on crypto with Gemini Earn®.
Put your crypto to work. With Gemini Earn, you can receive up to 8.05% APY on your cryptocurrency, including stablecoins. Why choose Gemini? Gemini is one of the safest cryptocurrency exchanges where you can buy, sell, store, and earn interest on bitcoin and other cryptocurrencies.
Get Started!
We earn a commission if you make a purchase, at no cost to you.

IQ Option Affiliate Program
Our innovative platform provides you with the highest profit. You can focus on traffic, we will do the rest.
You can earn up to 50% Revenue Share, and receive instant CPA payment for each active user.
Join now!
We earn a commission if you make a purchase, at no additional cost to you.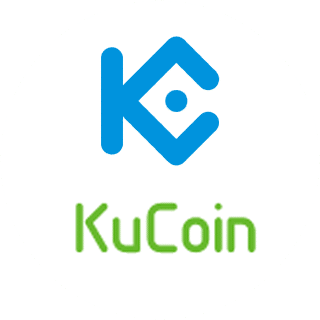 KuCoin - Crypto Exchange
KuCoin is a secure cryptocurrency exchange that makes it easier to buy, sell, and store cryptocurrencies like BTC, ETH, KCS, SHIB, DOGE, Gari etc.
Sign Up to KuCoin and start trading cryptocurrencies.
Sign up!
We earn a commission if you make a purchase, at no additional cost to you.