Scotland vs Romania Prediction RWC 2023 Group B
In a duel between two teams hit by the difficulty of Pool B, Scotland vs Romania will give their last but one presentation on Saturday, September 30 at 21:00 local time at the Stade Pierre-Mauroy in the city of Lille. The other three teams that make up the Rugby World Cup 2023 Pool B quintet are South Africa, Ireland and Tonga.
Scotland vs Romania Odds of Two Teams In Need of a Win
Scotland vs Romania Betting Tips Rugby World Cup 2023
Scotland were able to finish mid-table in the last 6 Nations 2022 by finishing with 15 points, 12 behind first-placed Ireland. The men in blue are indebted to compete more successfully and firmly against the big powers. To talk about the Romanians, it must be said that they arrive at the Rugby World Cup after taking third place in the Rugby Europe Championship, the second division in relation to the Six Nations. They were defeated in a resounding way in the semifinals by 31-7 at the hands of the Georgian team that would finally be the champion.
How Scotland and Romania play and some statistics
The Thistle has a solid forwards game (where the wing Jamie Ritchie stands out) but they are constantly looking for one of their main stars, Stuart Hogg, a player with an imposing physique who gives security from the back of the field. The Robles play a more physical game, although at a lower level than their opponents. They have very strong forwards at the time of contact but in general they are a team with little imagination and somewhat childish. They show some flaws in their defense. It is important to highlight the presence of the captain, Mihai Macovei.
Scotland vs Romania Match Preview
Reviewing the history, there are 3 times in which Scotland vs Romania have met in a Rugby World Cup. The first one was in the first ever World Cup, in 1987: a 55-28 victory in favor of the British. For the second occasion we have to go back to France 2007, where the Scots won 42-0. The last precedent dates back to 2011, again the fifth in the world ranking won 34 to 24 against the Romanians. All the matches were in the group stage.
Gregor Townsend's tactical direction was in 42 matches since the Webb Ellis Cup was created: 24 wins, one draw and 17 losses, an effectiveness of 57%. They scored a total of 1261 points and conceded some 803. The Scots reached the semifinals in 1991 but were never able to qualify for the final.
The Robles were present in 28 World Cup matches: they did not draw, won 6 and were defeated 22 times, an effectiveness of around 21%. They converted a total of 365 points and scored 1068. They never qualified for the quarterfinals. They have been in all editions of the competition, except for the last edition.
Upcoming Matches Date 4 Pool B Rugby World Cup 2023
After this Scotland vs Romania, we will reach the last date for both in this Rugby World Cup Pool B. The Stade de France will witness a great match when Ireland vs Scotland on Saturday, October 7 at 21:00 local time in Saint-Denis.
On Sunday, October 8 at 17:45 it will be the turn of Tonga vs Romania at the Stade Pierre-Mauroy in Lille. It will be a duel between two teams in need to see who will finish last in this group of death.
Improve your winnings with the Free Rugby Predictions at CXSports.
Prediction Scotland vs Romania Rugby World Cup 2023
In principle there would be a clear favorite and it would be the blue team in this Scotland vs Romania that will define Group B in this Rugby World Cup 2023. Townsend's team has more hierarchy than the Romanians in almost all their lines. This match can help them to get closer to the powers they compete with in the quintet, although their qualification seems difficult.
Prediction: Scotland 34-12 Romania. Thistle victory.
What about you? What are you waiting for? Bet Now and win!
Odds Analysis and Previous Match History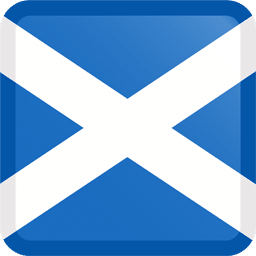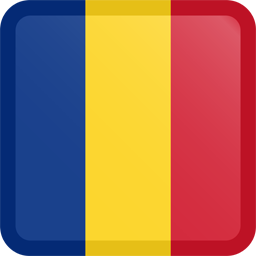 Free Sports Predictions
Subscribe to our free newsletter and get them all!