San Lorenzo vs Rosario Central Predictions and Odds Date 22
How good these matches between the teams at the top of the table look. This duel of date 22 will be played on 02/07 at the Pedro Bidegain stadium, where the Saints will receive another of the strongest teams of this first phase, the Rascals. Both clubs have been getting very good results, and will fight to get the best this time. The Prediction for San Lorenzo vs Rosario Central draws odds for both clubs, although there is one of them that has the upper hand… and they are playing at home. Get your bets ready for a very exciting match.
San Lorenzo vs Rosario Central Odds and Statistics
San Lorenzo vs Rosario Central Betting tips AFA First Division: The season so far.
San Lorenzo
The Saints are between a rock and a hard place, they can't afford mistakes if they want to try to catch the first and take distance from the third.
San Lorenzo are on fire so far in the competition, they reached the halfway point of the first phase with the statistics in their favor. By the thirteenth match played, they were already in the #2 position in the table, with 27 points out of a possible 39 and with ten goals scored. However, they were far from the first and the distance to the third place was still small. San Lorenzo vs Rosario Central could leave them with three points to continue holding their place, but it will not be easy to get more than a draw.
Rosario Central
The Rascals are struggling a bit with wins, they manage to score in most games, but not always in threes.
Rosario Central is doing well, out of thirteen games played, eleven would have been wins. But only six would be victories, plus five draws. This was leading them to have at the moment only 23 points out of a possible 39. One of the consequences of this was also their gaps in defense, making it difficult to sustain results in their favor. San Lorenzo vs Rosario Central may look tricky to even get a draw, but they are going for that game.
San Lorenzo vs Rosario Central Preview Games and History
They played their most recent match on 8/27/22.
San Lorenzo were also at home in this match, but this time they narrowly missed out. The Rascals started winning, but they were not ahead for many minutes, as the opponent's reaction was immediate. The minutes would not give more and they would sign a stalemate.
The possession of the ball for the locals was 54%, however, it was difficult for them to reach the small area of the opposing team to make better attacks; Rosario Central, on the other hand, would have 46% of ball possession, even with these statistics against them, they gave the rival a lot of headaches.
For San Lorenzo, the accuracy of the combinations would be 75%, they were good with each other, they only lacked to unsettle the rival; the visitors, on the other hand, with 74% accuracy, had a similar game to the opponents, pressing even a little more. The Saints had two shots on goal, scoring only one goal, while Rosario Central had three shots on target, conceding only one.
Midfielder Ignacio Malcorra scored first in the 75th minute. This was followed by a goal from defender Federico Gattoni and an assist from Fernández Mercau to make it 1-1 San Lorenzo vs Rosario Central.
Upcoming matches in the AFA First Division
Racing vs San Lorenzo and Rosario Central vs Estudiantes will be played on date #23.
Place your bets with CXSports, we have the best soccer odds predictions for you to win more.
Prediction for San Lorenzo vs Rosario Central in July 2023
Between April 2021 and August 2022 there have been the last five matches between these two teams, three in the Primera Division and two in the Copa Sudamericana. The Saints have won only once; one match would have ended in a draw; while The Rascals would win three matches. At present, the locals have had a better run of form. The Prediction for San Lorenzo vs Rosario Central is 2 – 1.
What are you waiting for? Hit the Bet Now button to win.
Odds Analysis and Previous Match History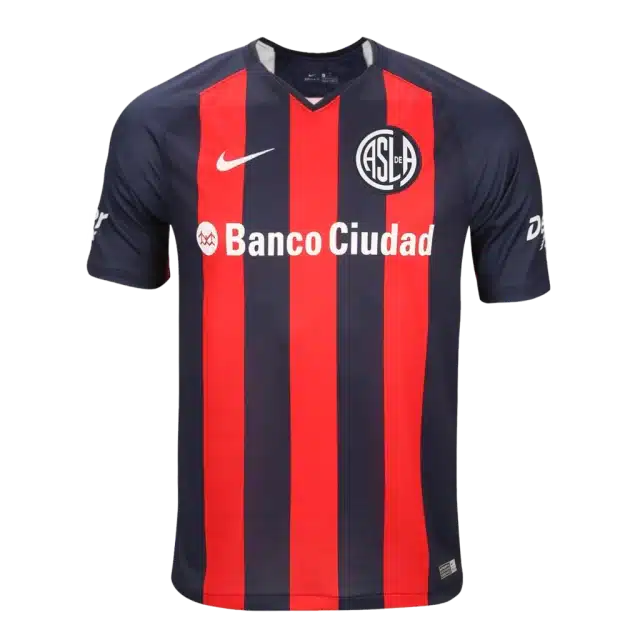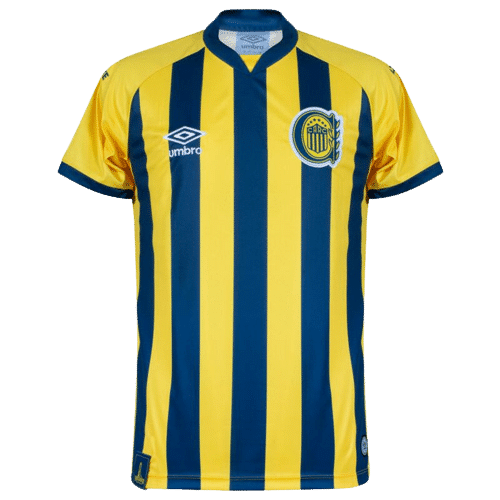 Rosario Central
Argentina

Free Sports Predictions
Subscribe to our free newsletter and get them all!