San Lorenzo vs Newell's Prediction and Odds Date 08
We have already passed the halfway point of this second phase and for several clubs there is not much chance left, while things are starting to tighten up to define the passes. The Saints will receive at their stadium, the Pedro Bidegain on 10/08, a Leprosos not as strong as them, but they know how to take advantage. The Prediction San Lorenzo vs Newell's is quite even, more than you might guess from looking at the table in the previous stage, and things might not work out for the home side. To get the facts you need for your bets, keep reading this prediction brought to you by CxSports.
San Lorenzo vs Newell's Betting Tips for Free
San Lorenzo vs Newell's Predictions and Picks
The Saints have progressed the various matchdays being one of the strongest teams, but how do they do it with so little scoring power?
It is known that to maintain consistency in matches you have to have more than a stroke of luck. San Lorenzo 's team has this clear, and therefore, although their defense is perhaps the best positioned of the tournament, they recognize that from the midfield to the attacking lines they have to refine their aim, because in the first stage, they were barely scoring nineteen goals in twenty games. The San Lorenzo vs Newell's game ahead does not bode well for them. But they should go for the win.
San Lorenzo vs Newell's Odds and Statistics
Clinging to mid-table and adding to the average was the focus for the Leprosos as they were unable to get better results.
Playing at this level of the First Division can be exhausting for any club. There are those who fail to improve as the matchdays go by. Newell's team did not fare so well in the first phase, but that does not mean that they cannot give their all and try to continue advancing in what is to come. In addition, there are matches that look good for them, such as San Lorenzo vs Newell's, which they know how to test and get something out of. This visit will not be a walkover, and the club must take advantage of everything they have, and the other team's disadvantages.
San Lorenzo vs Newell's Match Preview
They played their most recent match on 3/20/23.
Many times the power of clubs in some matches is not directly related to what they are achieving in the campaign. For example, matches like this one, in which everything was very even, and in the end it would be the Leprosos who would get the points, despite San Lorenzo's position.
The visitors had only 36% of ball handling, the rivals were not giving them a chance for more, as they knew they could be lethal; Newell's would have possession of the ball in 64% of the match, and although they were not having good arrivals on the other side of the pitch, they would achieve their goal.
San Lorenzo would effectively finish 78% of the passes created, but they did little to get their intentions into the opponent's area; the locals would have 86% accuracy in all their plays, so they kept the ball and managed to leak a couple of chances, from which the goal would come. The Saints would shoot only once at goal, unsuccessfully; while Newell's would shoot twice at goal, scoring once.
At minute 77′ the scoreboard would open with the only goal of this San Lorenzo vs Newell's match. It would be scored by striker Jorge Eduardo Recalde with an assist from Pérez.
Upcoming Games Date 9 Argentina First Division
On date #9 of the second phase, Godoy Cruz vs San Lorenzo; and Tigre vs Newell's will be played.
Get better results in your bets with this soccer prediction that CxSports has for you.
Prediction San Lorenzo vs Newell's 2023
The five closest meetings between these two teams have taken place between February 2020 and March 2023, all in the First Division. The Saints have won two of these duels; once they would end up drawing; in turn, The Leprosos have two wins. The Prediction for San Lorenzo vs Newell's is 1 – 1.
Don't wait any longer! Click the Bet Now button to win.
Odds Analysis and Previous Match History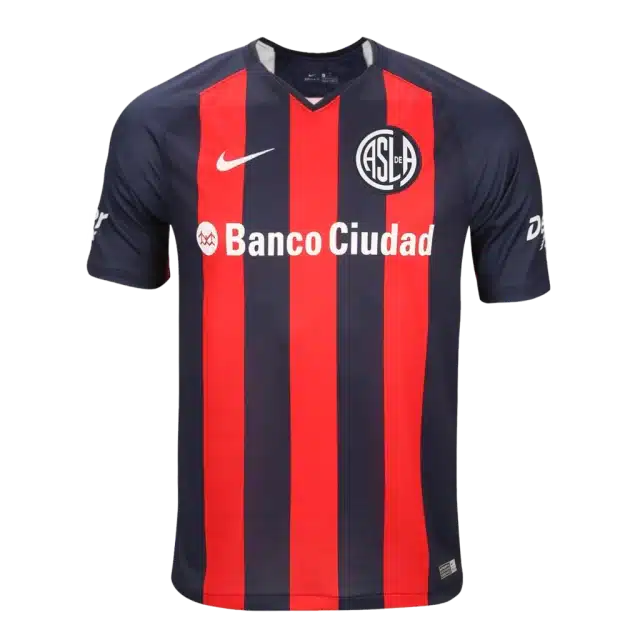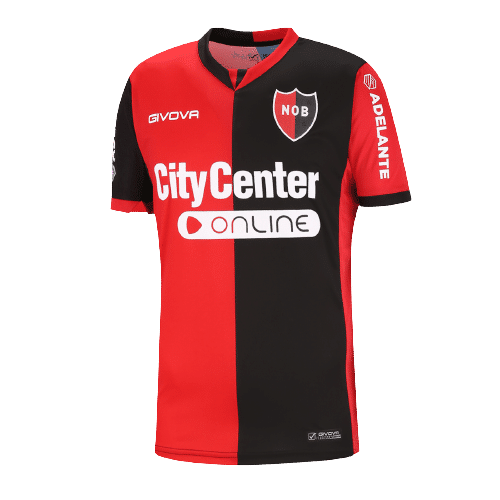 Free Sports Predictions
Subscribe to our free newsletter and get them all!