Raiders vs. Steelers Christmas Day Game Preview
Las Vegas Raiders vs. Pittsburgh Steelers NFL Prediction
CXSports' Raiders vs. Steelers NFL prediction: both the Las Vegas Raiders and the Pittsburgh Steelers have been massive underperformers during the early part of this season, with both teams showing a dismal win-loss record season-to-date. This game will be played at the Acrisure Stadium (capacity: 68,400) in Pittsburgh, Pennsylvania on Christmas Day 2022 (December 25, 2022), with a game kickoff scheduled for 2:15 AM CET. So let's jump straight into our Raiders vs. Steelers NFL prediction.
Can this Game Awaken a Decades-Old Rivalry?
Raiders vs. Steelers NFL Prediction: Let's Put this Game into Context
The Raiders–Steelers rivalry is one of the great and historic NFL rivalries that dates back decades. Both teams compete in the American Football Conference (AFC). Our oldest fans will remember Franco Harris's Immaculate Reception on December 23, 1972, which cemented the official launch of one of the fiercest rivalries between two sports franchises. Can December 25th possibly bring us back to the glory days? If you are a betting man, let alone a betting man in Las Vegas, you could not ask for more! The US television network CBS ranked this opposition between these two AFC teams as the "best NFL rivalry of the 1970s."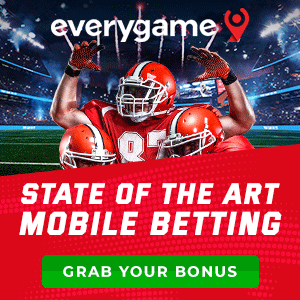 Raiders vs. Steelers: Historical Matchups and Statistics
The first meeting between the two sides took place on October 25, 1970 and witnessed a Raiders victory over the Steelers by a wide margin of 31-14. The last time the two teams faced off (on September 19, 2021), the Raiders also won (26-17). These rivals have met a total of 30 times in their NFL history, and the Raiders lead by 17-13 in the win-loss column. In the post season, both teams are tied with 3 wins each. The largest margin of victory went in favor of the Steelers however, when they notched a 35-3 victory over the then Oakland Raiders on November 21, 2010.
The Raiders will look to extend their current win streak to 3 on December 25, 2022 while the Steelers will look to reverse their recent poor showing against Josh McDaniels' silver and black.
Raiders vs. Steelers NFL Prediction: No Superbowl Contenders here…
Even the most die-hard fan of either of these teams is likely to agree with us: neither the Raiders nor the Steelers are likely Superbowl contenders this season, and even making the playoffs may be a stretch although we've witnessed bigger surprises in the NFL before. This is a tough reality to face for two teams that have won a combined 12 conference championships (8 for the Steelers and 4 for the Raiders) and 9 Superbowls (3 for the Raiders and 6 for the Steelers).
Las Vegas Raiders vs. Pittsburgh Steelers Match Prediction
Long gone and forgotten are the Jon Gruden days, but the Raiders' struggles continue in unabated fashion despite some key off-season signings, the most spectacular of which was the marquee signature of Davante Adams in the wide receiver position. 
Our official Raiders vs. Steelers NFL Prediction: According to ESPN Analytics' Match Predictor, the Raiders stand a 61.7% chance of winning this game. The Steelers' chances are pegged at 37.9% with a slim chance of a tie estimated at 0.4%.
For more sports betting previews – aside from this Raiders vs. Steelers NFL prediction – and including extensive FIFA World Cup Qatar predictions, make sure to check out this page. Our Raiders vs. Steelers NFL prediction would not be complete without a quote from the great Al Davis, who served as the principal owner and general manager of the Oakland Raiders of the National Football League for 39 years, from 1972 until his death in 2011.: "We all know time never really stops for the great ones. It reaches out and wraps them in a cloak of immortality."
Odds Analysis and Previous Match History

Free Sports Predictions
Subscribe to our free newsletter and get them all!