Racing vs Central Cordoba Prediction and Odds Date 26
The mid-table is also looking to define itself and much will depend on the teams that are already occupying it, to discern who moves up, who moves down, and who at least manages to hold on. This match of equals on matchday 26 is a hot one, there is a lot to say about these teams. The Academy are reeling from a shaky defense; while The Ferroviarios are hobbled by a lack of scoring ability. The Prediction for Racing vs Central Cordoba alludes to a possible back-to-back win if we look at the previous record. It will be a close game, so have you placed your bets yet? Log on to CXSports now and start billing.
Racing vs Central Cordoba Odds and Statistics
Racing vs Central Cordoba Betting tips AFA First Division: The season so far.
Racing
The Academy see plans to finish in a better position in the table thwarted by such serious holes in their defense.
Racing were hit and run at game number fifteen with serious injuries as they failed to stop their opponents and have conceded more than twenty goals so far. The last five matches played so far had ended terribly for them, with only one draw and four heavy defeats. Thus, they had only managed to take one point out of a possible fifteen, worsening their outlook. Racing vs Central Cordoba could be a good match for them, if they achieve a balance among their ranks.
Central Cordoba
The Ferroviario has failure in their engines, barely if they manage to score some goals that help them not to sink in the table.
Central Cordoba came into their fifteenth match played with only ten goals scored, that is, an average of 0.66 goals per match, one of the lowest statistics in this respect among all clubs. Of course, this left them vulnerable in the goal average, as they had conceded 16 goals, giving them a cumulative score of -6 for the moment. Racing vs Central Cordoba can be profitable for them, if they can tighten up their attacking lines a little more.
Racing vs Central Cordoba Preview Games and History
Their most recent match would be on 07/23/22.
It wasn't hard for Racing to make the points clear on who was going to win the match, they started winning from the first half and would extend it towards the end of the match. The Ferroviarios would get the equalizer with hopes of a draw, but they would score another one to end their hopes.
The visitors had the ball for 67% of the match, which allowed them to hold firmly so that the rival could neither reach them nor prevent their advance; Central Córdoba could only handle the ball for 33% of the match, which was not enough time for them to get comfortable and manage some more concrete plays.
Racing would end up with 85% of their passes carried to a successful conclusion, they were playing an exceptional match, impossible for them not to take the result; the locals would have a 65% of accuracy in the combinations, which would be with the average of the statistics of the competition, but it would not be enough for the proposal of the dominant team. The Academy would have six shots on goal, scoring three goals, while Central Córdoba would have two shots on goal, scoring only one goal.
The opening goal was scored by striker Enzo Copetti in the 27th minute, assisted by Galván. The second would be scored again by Copetti, this time with a pass from Hauche in minute 49′. The discount for the rivals would come in minute 76′ with a pass from Ramírez to striker Renzo López who would score in minute 76′. And in the 85th minute the scores were closed with a pass from Rojas to midfielder Carlos Jonás Alcaraz for 3 – 1 Racing vs Central Cordoba.
Upcoming matches Date 27 AFA First Division
On date #27 will be played River Plate vs Racing; and Central Cordoba vs Atletico Tucuman.
Find the best probability soccer predictions at CXSports for you to have the best bets.
Prediction Racing vs Central Cordoba in July 2023
Between August 2019 and July 2022 there have been the five most recent matches between these two teams, all in the Primera División. The Academy have taken just one win from them; three of the meetings would end with the clubs signing draws; while the Ferroviarios would have managed to win just one game. So far this season, the steps that each of them have taken are very close. The Prediction for Racing vs Central Cordoba is 1 – 0 or 2 – 1.
What are you waiting for? Hit the Bet Now button to win.
Odds Analysis and Previous Match History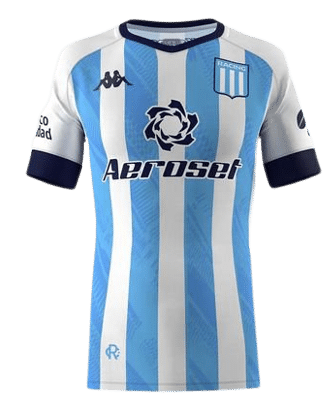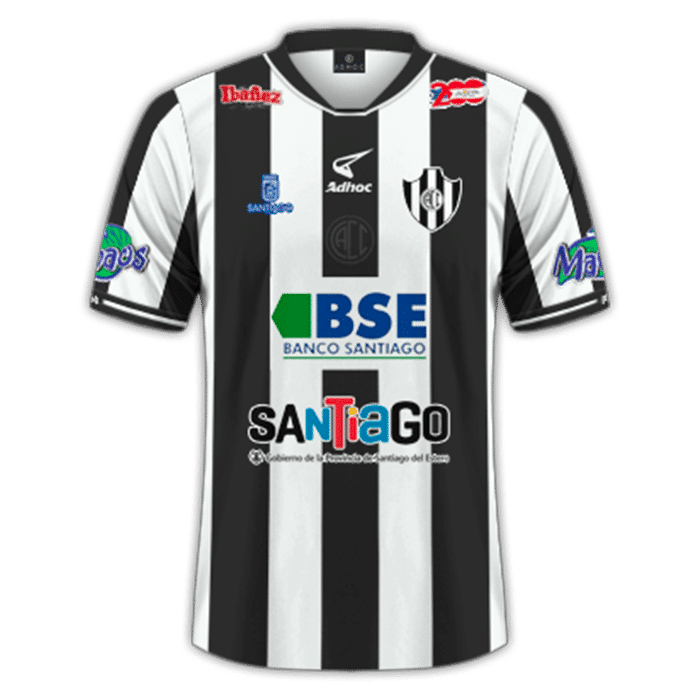 Central Cordoba
Argentina

Free Sports Predictions
Subscribe to our free newsletter and get them all!